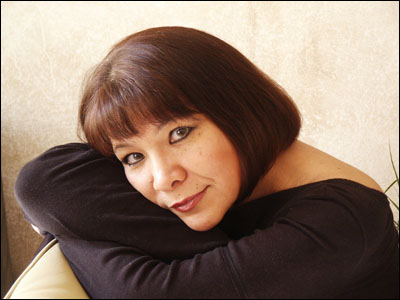 My name is Ilmira Stepanova. I graduated from St. Petersburg State University and worked several years as journalist.
I was writing articles about art and culture for various magazines.
I traveled often to Europe and particularly to France and Paris for work. There I first discovered the world of antique dolls and their amazing costumes.
The acquaintance with
Samy Odin
, director of Antique dolls museum of Paris, and with
Francois Theimer
, famous expert on history of French dolls changed my life. I made interviews with these people (by the way, you can read my interview with mr. Themer in our Articles section). These people have become my guides in the world of antique dolls. Francois got me acquainted with well-known French collectors and antique doll-dealers. These relationships became stronger with time and I was being able to buy dolls and original antique doll clothing.
I was studying old magazines, history of old fashion, buying antique fabrics and laces in Parisian antique shops and this way I've began to make costumes for antique French dolls. I started selling these dresses and also original French dresses on eBay (you can find my listing
here
). After several years my name became known among collectors.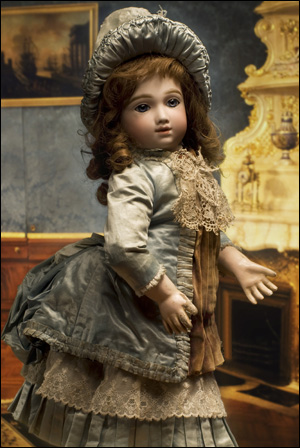 Buyers of my dresses frequently ask me if I have this or that doll, so I decided to open my own internet shop.
Now I'm spending most time in Paris, traveling a lot to France. I hope I'll be able to offer more rare dolls for sale and to make my shop more interesting for collectors.
My husband Grigorij Talalay is a professional photographer who also shares my passion for dolls. He's helping me as a dealer, he's also making wonderful doll photos.
By the way, together with Parisian Dolls Museum we've made a photography project of rarest dolls in the interiors of Russian Tsars Palaces.
You can see results of this project and
buy photos here
.