Bisque socket head, brown glass paperweight inset eyes, dark eyeliner, ushly-painted lashes, feathered brows, accented eye corners,shaded nostrils, closed mouth with outlined lips, dim pled chin, pierced ears, mohairover cork pate,French composition and wooden eight-loose-ball-jointed body with straight wrists.
Condition: generally excellent. Marks: R 2/0 D.
Rabery and Delphieu,circa 1885.
Very lovely pale bisque enhances the beautiful painting, early body with original finish, pretty antique costume, underwear, headdress and leather shoes.

Dimensions:

Reserved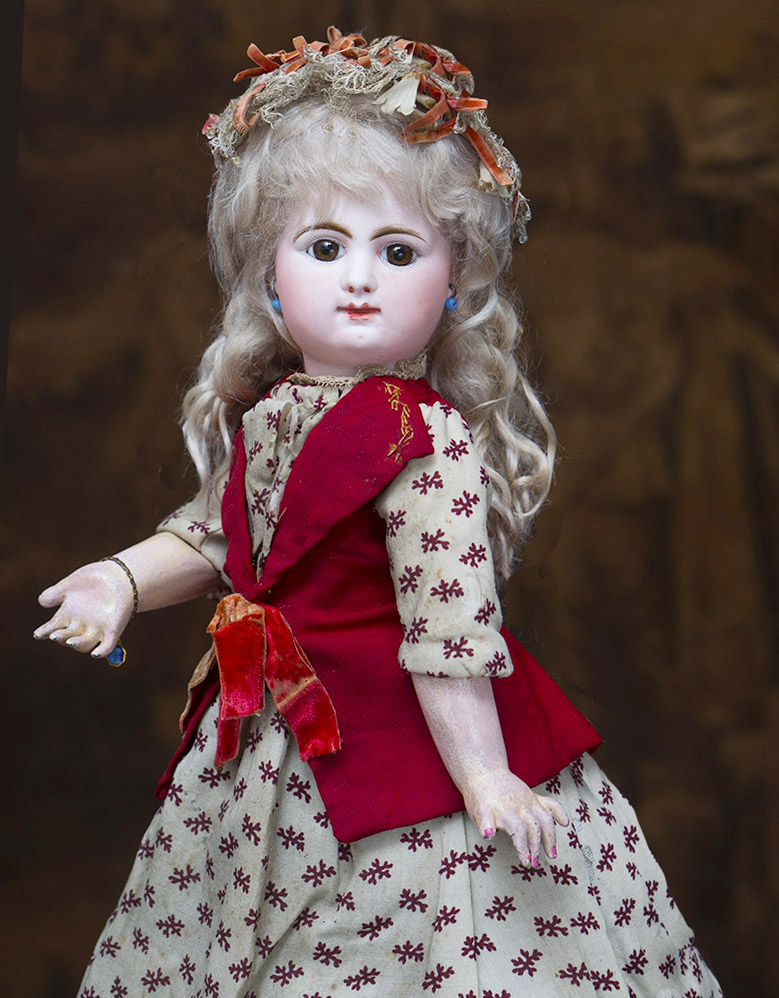 Reserved


Here
you can subscribe to new items of my shop.
© Respectfulbear.com, 2006 - 2019

antique dolls, vintage doll, antique doll clothing, french dolls, german dolls, Jumeau, porcelain dolls, bisque dolls