Bisque socket head, deep blue glass paperweight inset eyes, dark eyeliner, lushly-painted lashes, mauve-blushed eyeshadow, brushstroked and multi-feathered brows, accented eye corners, shaded nostrils, closed mouth with richly-accented lips, dimpled philtrum, chin and lip corners, blonde mohair wig over cork pate, French composition and wooden fully-jointed body with working crying mechanism.

Condition: generally excellent. Her bisque free of hairline, restoration or any damages.

Marks: D Depose Tete Jumeau Bte SGDG 8 (and artist checkmarks on head).

Emile Jumeau, c.1888.
Superb sculpting, bisque and painting, original body and body finish, the bebe is wearing her original pink silk dress and w beautifully constructed matching silk bonnet, undergarments,white stockings, old leather shoes.

I DO A LAYAWAY.
Please email me if you have any questions or need more photos.
Thanks for your visit to Respectfulbear doll shop.

Dimensions:

Reserved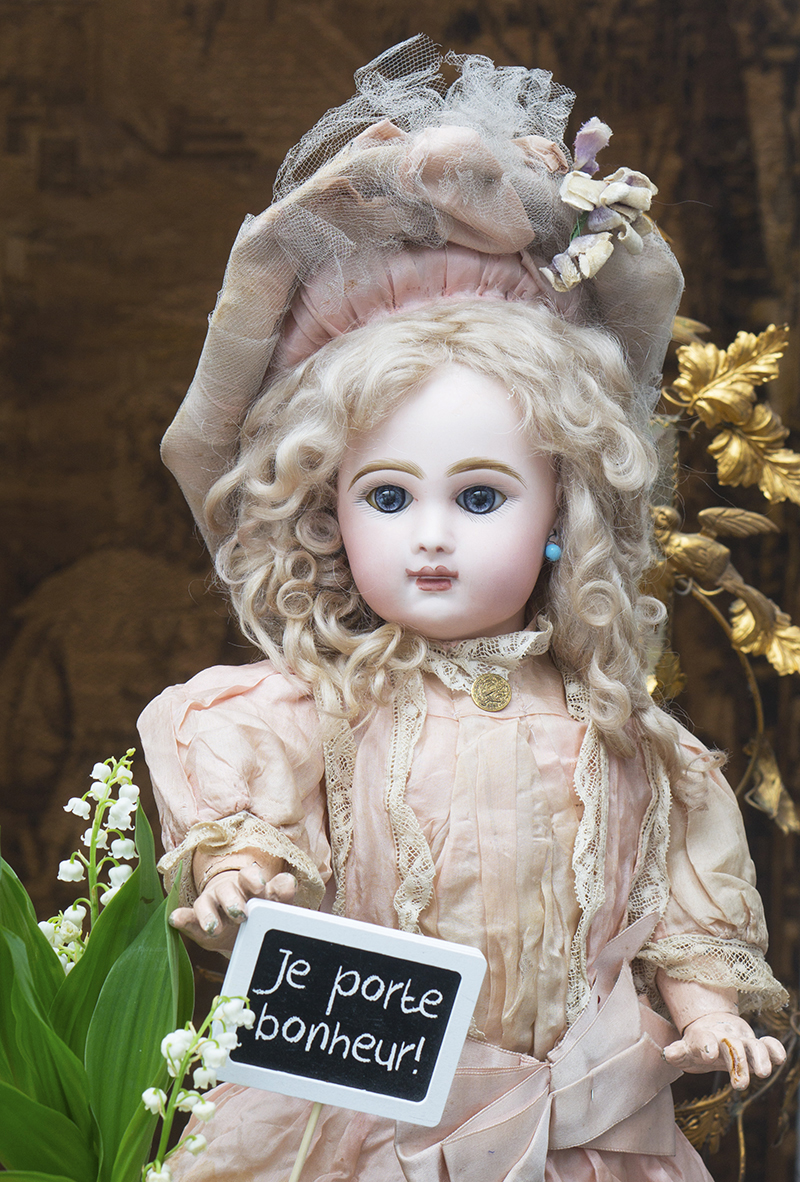 Reserved


Here
you can subscribe to new items of my shop.
© Respectfulbear.com, 2006 - 2019

antique dolls, vintage doll, antique doll clothing, french dolls, german dolls, Jumeau, porcelain dolls, bisque dolls