Bisque socket head, blue glass paperweight inset eyes, dark eyeliner, lushly-painted lashes and brows, rose-blushed eyeshadow, accented eye corners and nostrils, closed mouth, shaded lips, pierced ears, brunette hand-tied human hair wig, cork pate, French composition and wooden fully-jointed body.

Condition: generally excellent. Marks: Depose Tete Jumeau Bte SGDG 13 (head) Bebe Jumeau Diplome d'Honneur (body).

Emile Jumeau, circa 1890.
28" (71 cm.)

The pristine condition of the doll and the tailored details of its costume

Dimensions:

Sold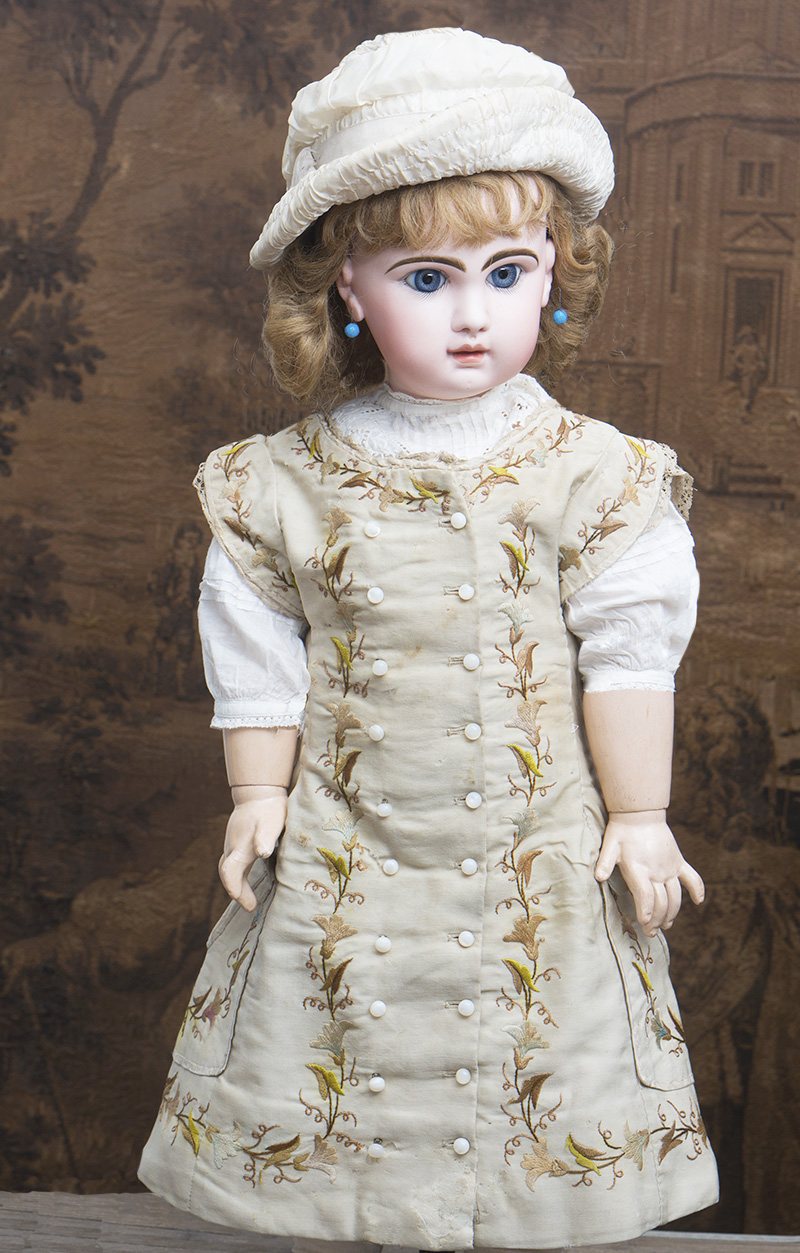 Sold


Here
you can subscribe to new items of my shop.
© Respectfulbear.com, 2006 - 2019

antique dolls, vintage doll, antique doll clothing, french dolls, german dolls, Jumeau, porcelain dolls, bisque dolls