Bisque socket head, deep blue glass paperweight inset eyes, dark eyeliner, painted lashes, brush-stroked and feathered brows, accented nostrils, closed mouth with shaded detail between the outlined lips, pierced ears, original blond mohair wig over cork pate, French composition and wooden fully-jointed body. She has an original body and body finish, lovely original costume, underwear, leather shoes".

17" (42 cm.) tall.
Condition: generally excellent.
Marks: Depose Tete Jumeau Bte SGDG 6 (and artist checkmarks on head) Jumeau Medaille d'Or Paris (body).

Emile Jumeau, circa 1886.


Dimensions:

Reserved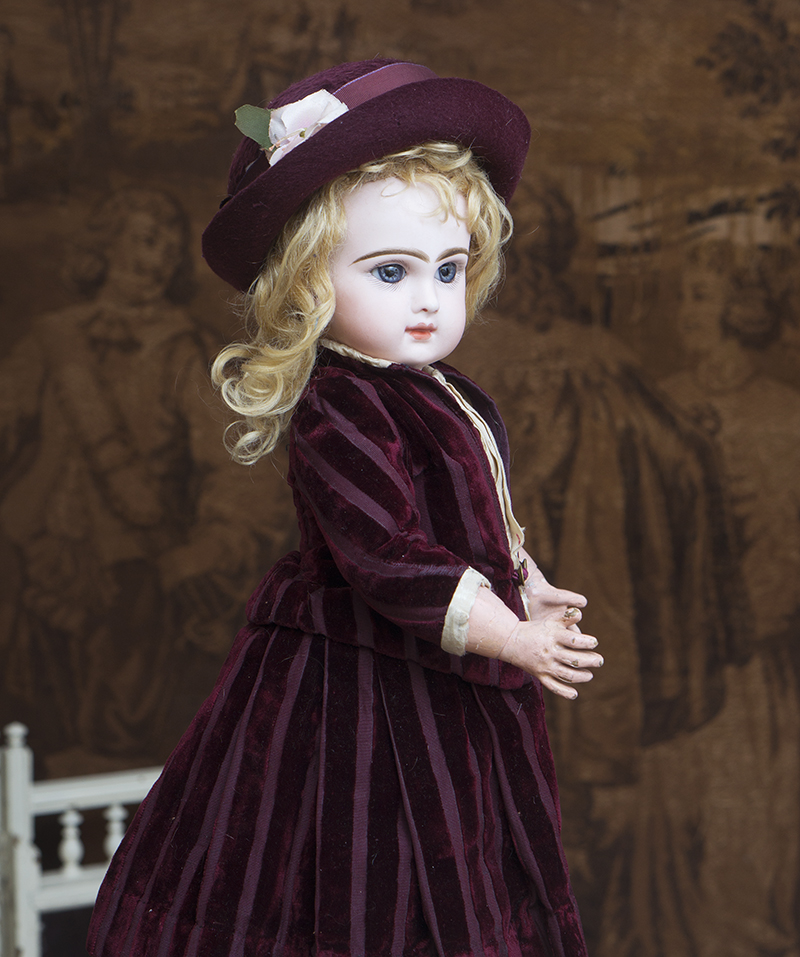 Reserved


Here
you can subscribe to new items of my shop.
© Respectfulbear.com, 2006 - 2018

antique dolls, vintage doll, antique doll clothing, french dolls, german dolls, Jumeau, porcelain dolls, bisque dolls