Bisque swivel head on kid-edged bisque shoulderplate,almond shaped blue glass enamel inset eyes,dark eyeliner,painted lashes,arched feathered brows,accented eye corners and nostrils,closed mouth with accented lips,pierced ears,blonde mohair wig over cork pate,French kid and wooden fashion rare body version with square cut collarette, shapely torso, carved wooden arms with dowel-jointing at shoulders, elbows and wrists, separately carved fingers, gusset-jointed kid legs.

The poupee is presented as a fortune-teller (a bonne aventure) model, wearing her original embroidered brown velvet and yellow silk gown with jeweled details, bells, embossed cap, and with a very full under skirt formed from hundred of folded French-language fortunes.

16" (41 cm.) tall.
Marks: E (head and shoulders).

Leon Casimir Bru,circa 1873, from his deposed smiling model.
One of the few facial models of poupees ever registered, the model is believed to portray the beloved Empress Eugenie.
She is wearing original chemise, undergarments, stockings, petticoat and silk and velvet fashion fortuneteller gown.

I DO A LAYAWAY.
Please email me if you have any questions or need more photos.
Thanks for your visit to Respectfulbear doll shop.



Dimensions:

Reserved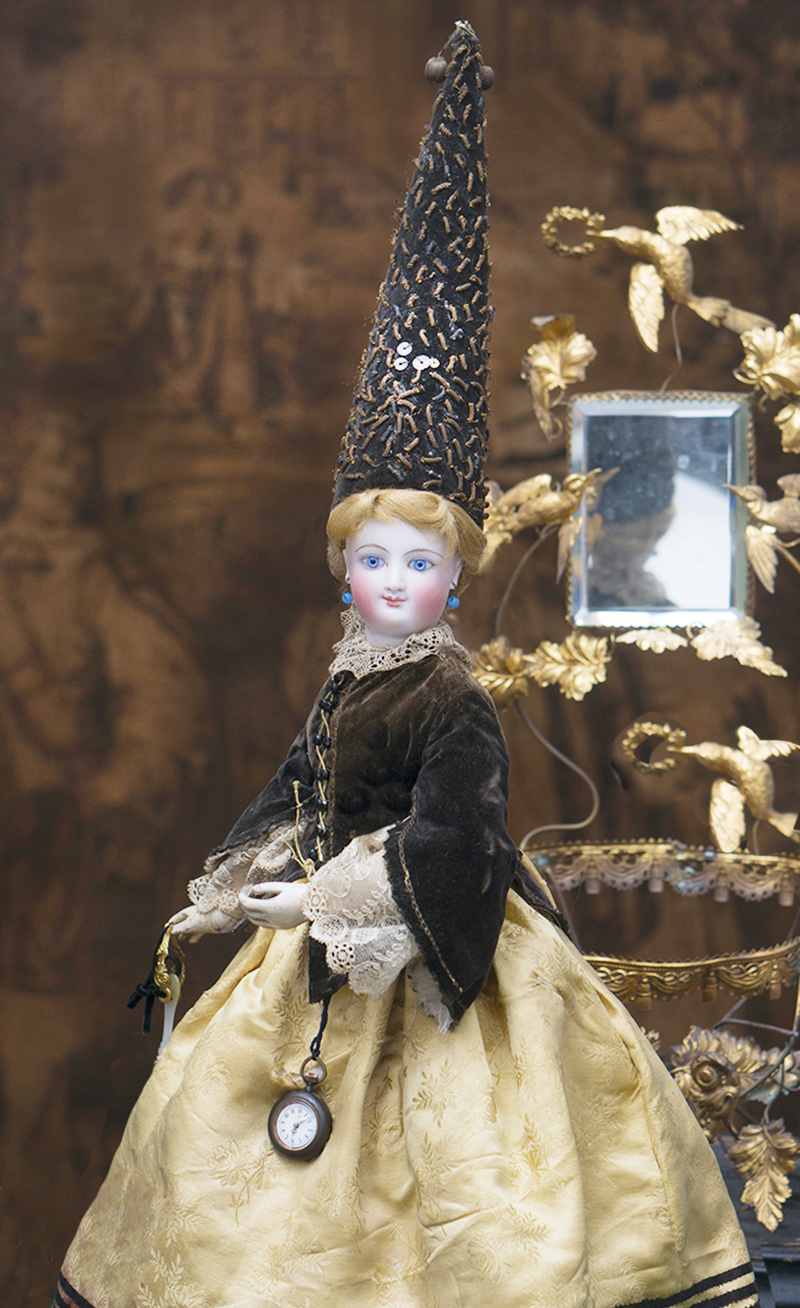 Reserved


Here
you can subscribe to new items of my shop.
© Respectfulbear.com, 2006 - 2018

antique dolls, vintage doll, antique doll clothing, french dolls, german dolls, Jumeau, porcelain dolls, bisque dolls