13" (36 cm). Pale bisque swivel head on kid-edged bisque shoulderplate, cobalt blue glass enamel inset eyes, painted lashes, arched feathered brows, accented nostrils and eye corners, closed mouth with accented lips, ears pierced into head, blonde mohair wig over cork pate, kid fashion body with gusset jointing, padded bosom, square cut collarette. Condition: generally excellent. Marks: 1 (head and shoulderplate).
Leon Casimir Bru, circa 1868.
Superb modeling of character like face with upturned nose tip, defined chin, beautiful pale bisque, wearing original (a bit frail) silk gown , undergarments, bonnet, leather boots.

Dimensions:

Sold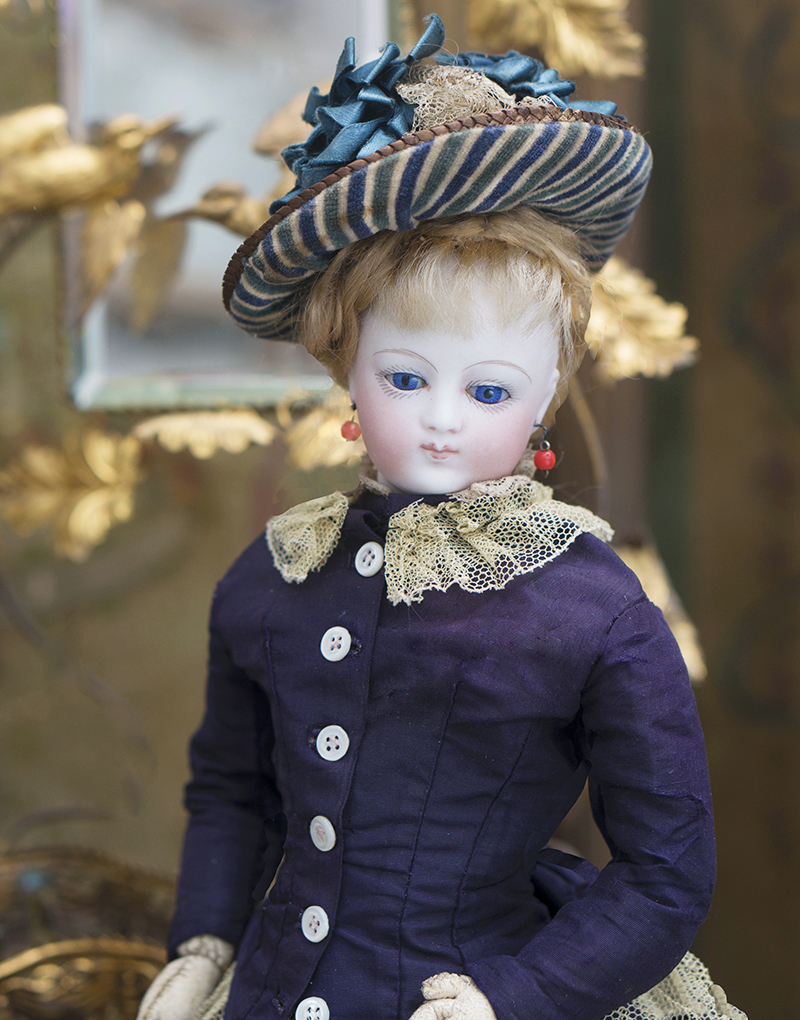 Sold


Here
you can subscribe to new items of my shop.
© Respectfulbear.com, 2006 - 2018

antique dolls, vintage doll, antique doll clothing, french dolls, german dolls, Jumeau, porcelain dolls, bisque dolls