Bisque socket head with long-faced modeling, plump cheeks, blue glass inset eyes with spiral threading, dark painted lashes, brush-stroked feathered brows, accented nostrils, open mouth with two square tooth, pierced ears with original earrings, blonde mohair wig in original soft curls, composition and wooden fully-jointed body, straight wrists.

Condition: generally excellent.
Marks: S 3 H 939.

Simon and Halbig,circa 1885,the doll was made to appeal to the affluent French market, wearing exquisite ivory satin wedding dress with ribbons,wax flowers, undergarments, kid shoes, knit stockings.
Pristine unplayed with condition, the costume totally original and fresh, the doll is preserved in her french antique doll's shop box...

Dimensions:

Reserved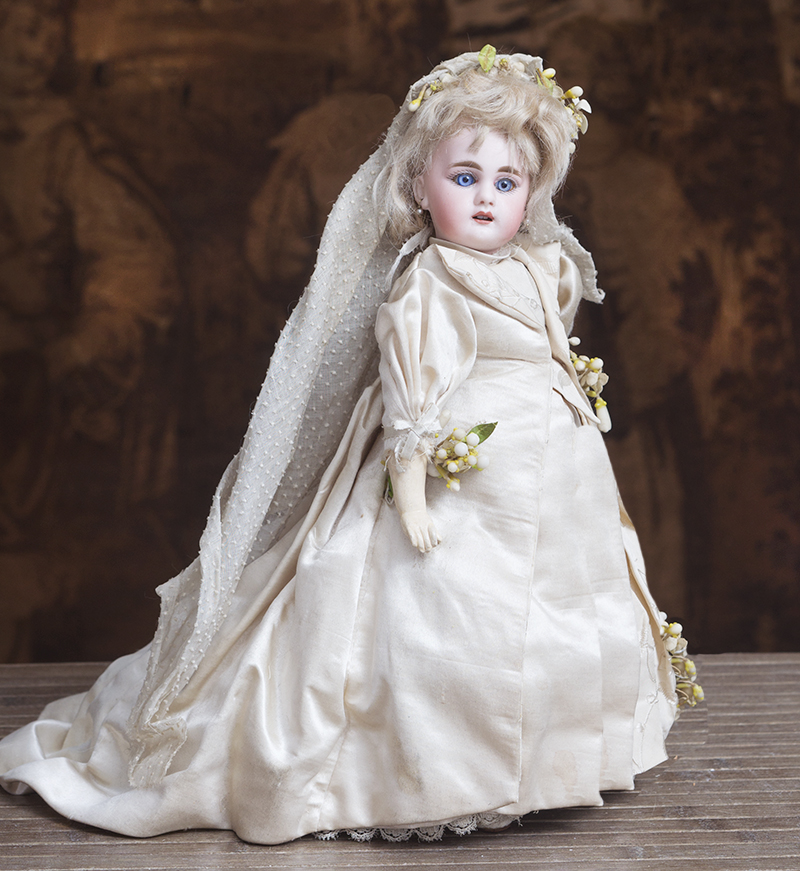 Reserved


Here
you can subscribe to new items of my shop.
© Respectfulbear.com, 2006 - 2018

antique dolls, vintage doll, antique doll clothing, french dolls, german dolls, Jumeau, porcelain dolls, bisque dolls