Bisque swivel head on kid-edged bisque shoulderplate, blue glass enamel inset eyes with darker blue iris rims, dark eyeliner, painted curly lashes, feathered arched brows, accented nostrils and eye corners, closed mouth with accent line between the pale lips, ears pierced into head, original human hair wig over cork pate, French all-wooden fully-articulated body with dowel jointing at shoulders, elbows, hips and knees.
Gentle expression enhanced by lovely bisque and painting, all wooden articulated body, beautiful antique original early gown, bonnet, undergarments, socks,leather shoes with heels.
Condition: generally excellent. Her bisque free of hairline, restoration, any damages. The wooden body in good condition, some damages on the feet.

French, Jumeau, circa 1865.
17" (44cm)



Dimensions:

Reserved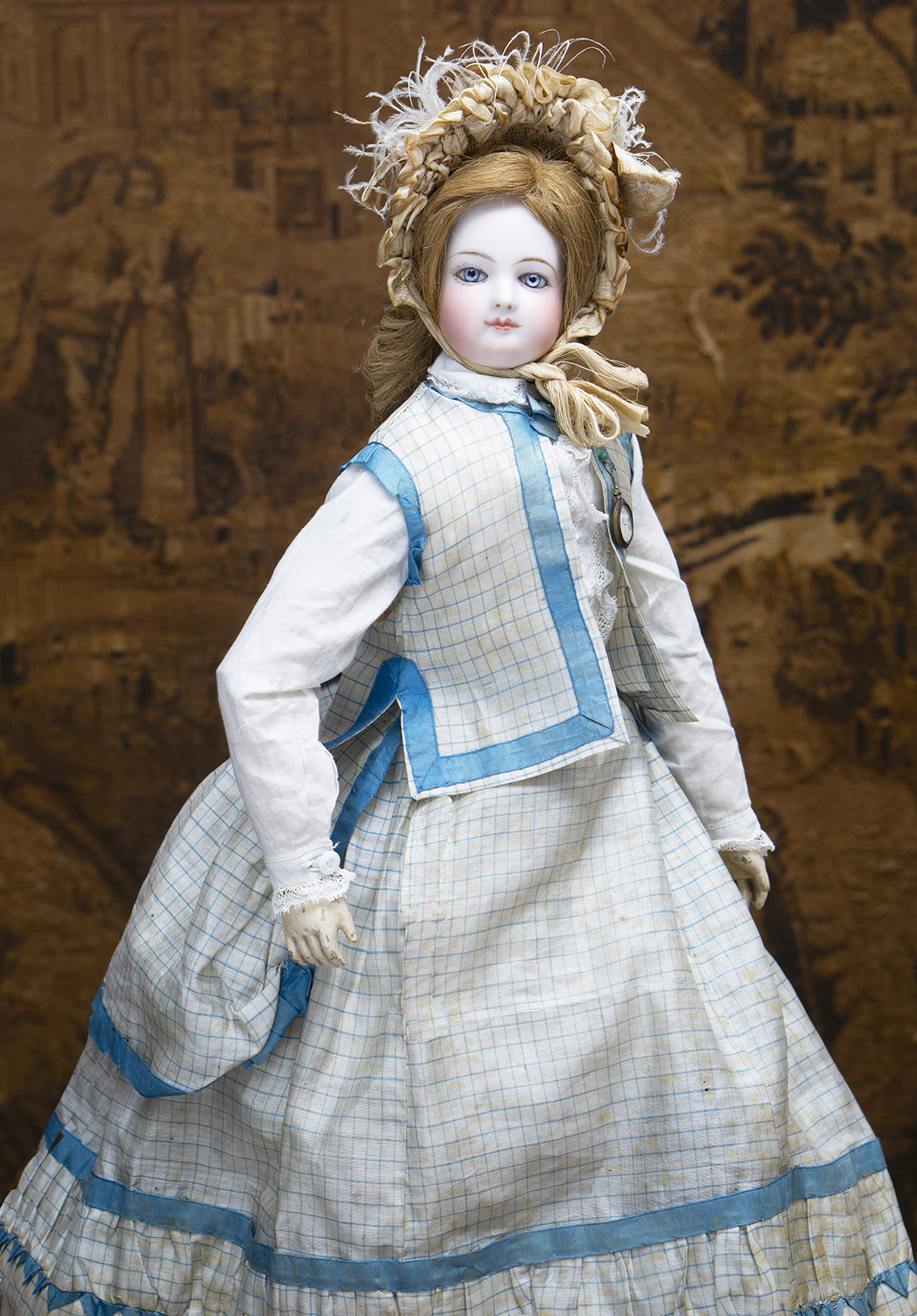 Reserved


Here
you can subscribe to new items of my shop.
© Respectfulbear.com, 2006 - 2021

antique dolls, vintage doll, antique doll clothing, french dolls, german dolls, Jumeau, porcelain dolls, bisque dolls