Bisque socket head with ebony-black complexion, distinctive wooden bulb neck attachment, amber brown glass paperweight inset eyes, dark eyeliner, lashes and brows, accented nostrils, closed mouth, pierced ears, black fleecy wig over cork pate, French black composition and wooden fully jointed body, fine antique cotton costume , undergarments, socks, leather shoes.

Very rare doll, especially rare with ebony-black stunningly beautiful rich complexion, original body and body finish, unique neck attachment, beautiful wide-eyed expression.

Danel & Cie created dolls for only one or two dolls making their models quite rare, and this black- complexioned bebe especially rare; it is likely few were ever made.


Condition: generally excellent.

23" (58) cm height

Marks: Paris Bebe Tete Depose 10 (incised).
The doll in original red box.

Danel & Cie, circa 1889, the bebe was introduced in that year and made for two years only. Danel had been a former key figure in the Jumeau firm, but left Jumeau to create his own dolls which were exact models of the Jumeau bebe. A successful lawsuit was brought against him by Jumeau in1892, with the result that Danel's Paris Bebe was made for two years only.




Dimensions:

Reserved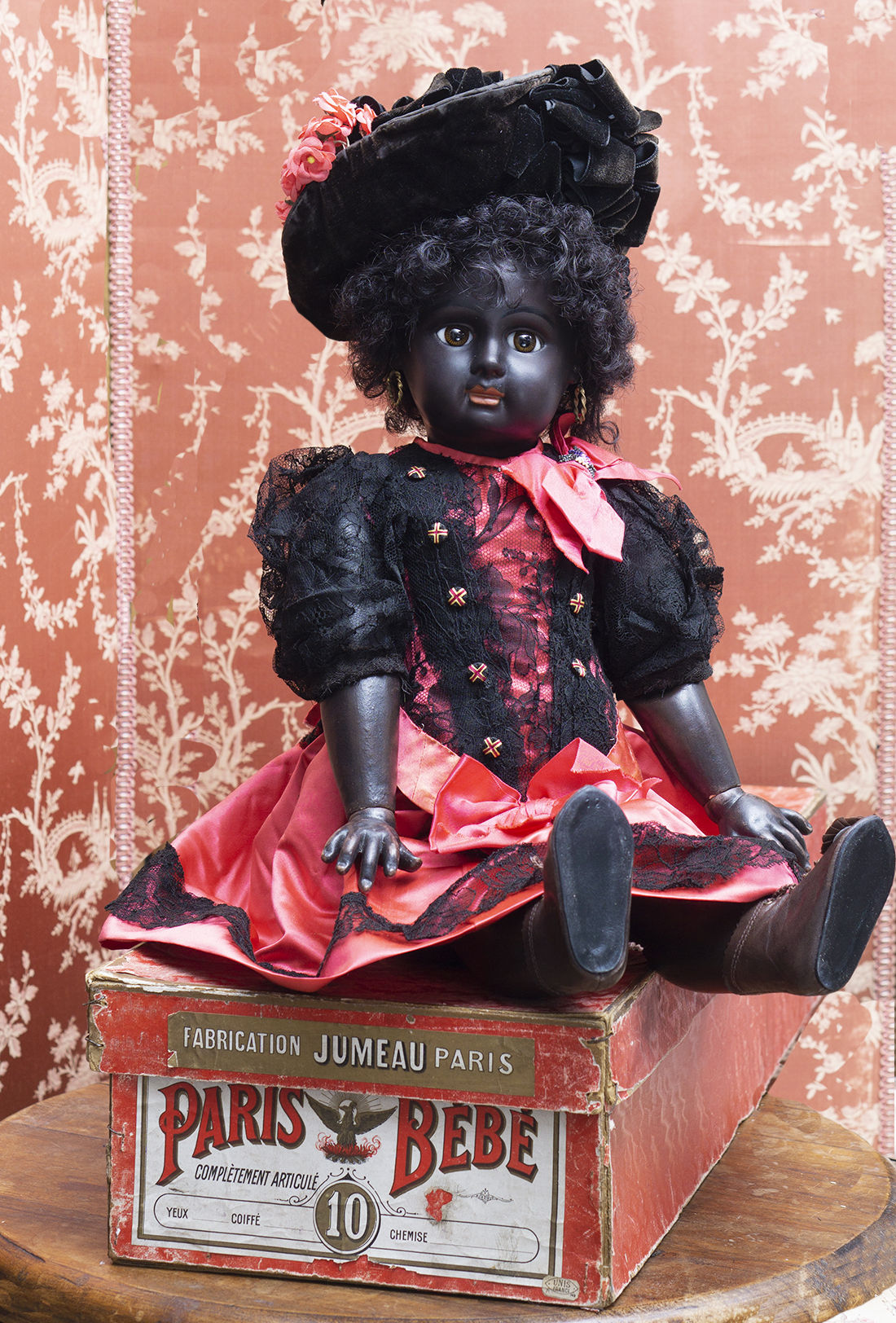 Reserved


Here
you can subscribe to new items of my shop.
© Respectfulbear.com, 2006 - 2021

antique dolls, vintage doll, antique doll clothing, french dolls, german dolls, Jumeau, porcelain dolls, bisque dolls