Bisque socket head, brown glass paperweight inset eyes, dark eyeliner, lushly painted lashes, rose blushed eye shadow, brushstroked brows, accented nostrils, outlined shaded lips of closed mouth, pierced ears, original blonde mohair wig over cork pate, French composition and wooden body, straight wrists, antique original costume and bonnet, undergarments, original socks and leather shoes.

Lovely bisque with delicate gleaming patina, dramatic eyes enhanced by rich painting of eyeliner, lashes and eye lid blush.

Condition: generally excellent, her bisque free of hairline, restoration, any damades, original body and body finish.

Marks: M.4. (large incised markings).
Bisque bebe marked M., along with size number, has been made by Jumeau, unusual model, likely a special commission, bears strong resemblance to the models B.F. and B.L. by Jumeau made on special order for Paris department store.
The rare little bebe is enhanced by compelling decoration on the fine creamy bisque.

13 1/2" (35cm) tall.

I DO A LAYAWAY (max.10 months).
Payment via PayPal, wire transfer.
International shipping cost $68.00
NO ANY SALE TAX!

Dimensions:

Reserved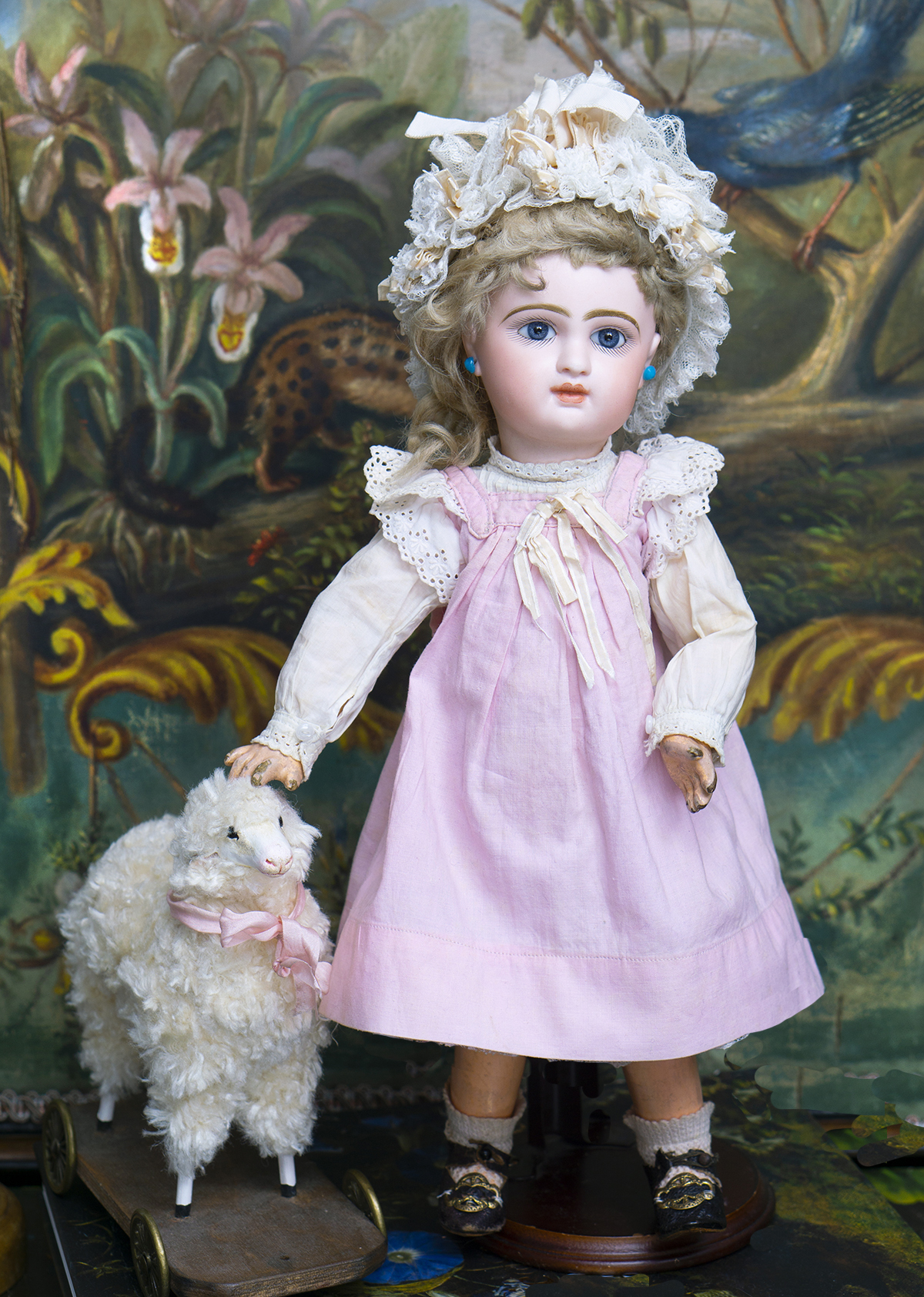 Reserved


Here
you can subscribe to new items of my shop.
© Respectfulbear.com, 2006 - 2023

antique dolls, vintage doll, antique doll clothing, french dolls, german dolls, Jumeau, porcelain dolls, bisque dolls