Bisque socket head, brown glass paperweight inset eyes, thick dark eyeliner, painted lashes, brush-stroked and feathered brows, rose-blushed eye shadow, accented nostrils and eye corners, closed mouth with outlined lips, pierced ears, blonde mohair wig over cork pate, French composition and wooden fully-jointed early body. A very beautiful bebe in rare tiny size with lovely painting of lips, original Gaultier body, antique hat, dress, underwear, original socks and shoes.
Condition: generally excellent.
Marks: F 2 G. (block letter markings).
Gaultier, circa 1882.
------------------------------------
I DO A LAYAWAY!
NO ANY SALES TAX!
International shipping cost $48.00.
If you have any questions please email me to respectfulbear@respectfulbear.com.
Thanks for your visit to Respectfulbear doll shop!


Dimensions:

Reserved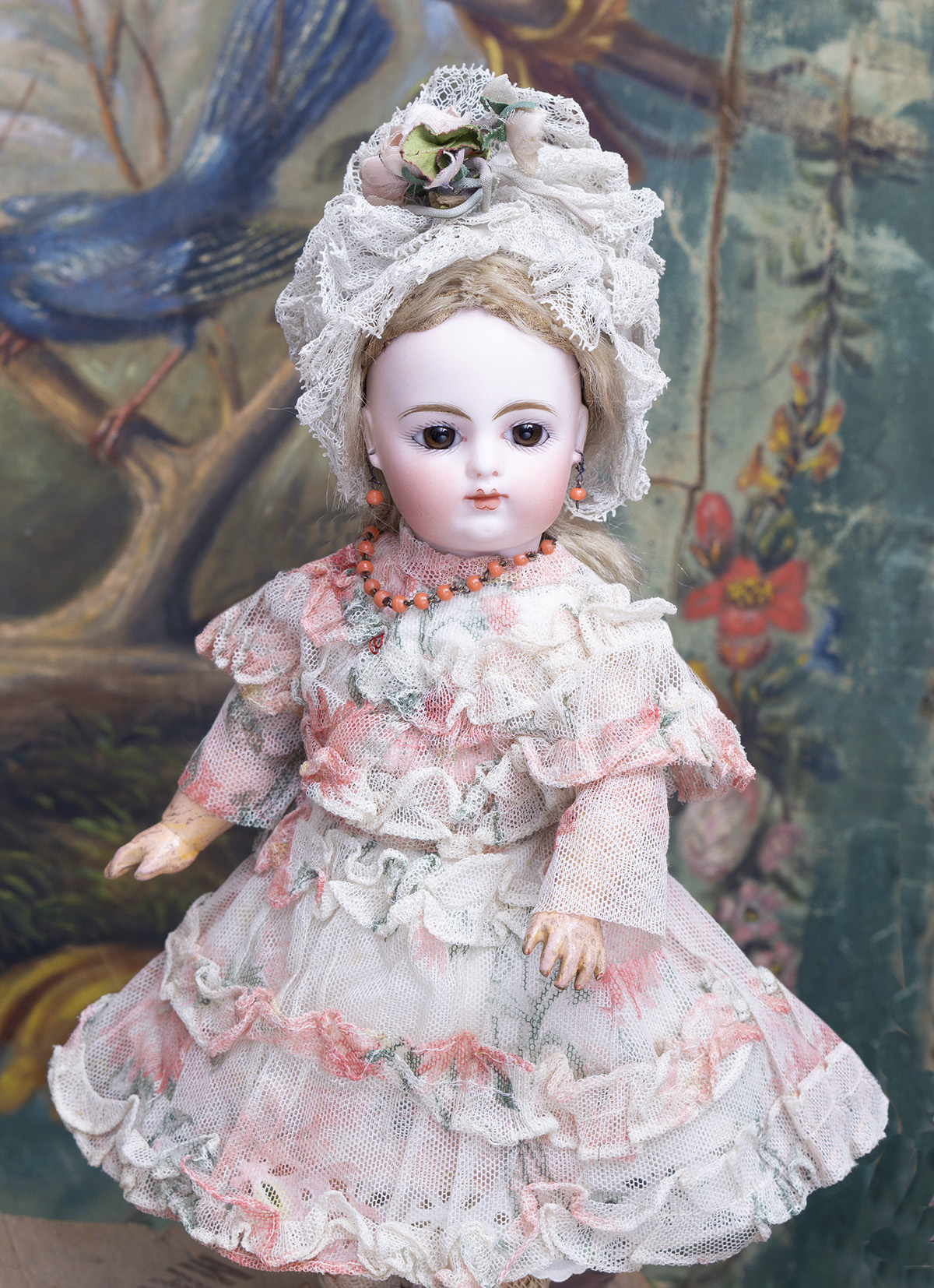 Reserved


Here
you can subscribe to new items of my shop.
© Respectfulbear.com, 2006 - 2022

antique dolls, vintage doll, antique doll clothing, french dolls, german dolls, Jumeau, porcelain dolls, bisque dolls