Wonderful small early fashion Bru doll in absolutely beautiful silk costume of fine silk with rare and unusual print with bees pattern. The bee is believed to be one of the oldest symbols of French royalty.
Rare most endearing petite size, the dainty poupee has very choice bisque bisque swivel head on kid-edged bisque shoulderplate, narrow blue glass enamel inset eyes, painted lashes, arched feathered brows, accented nostrils and eye corners, closed mouth with pale accented lips, ears pierced into head, original blonde mohair wig over cork pate, kid gusset-jointed poupee body, lovely antique original rare silk gown, antique hat, leather shoes, antique underskirt, chemise, socks, pantaloon, beautiful original jewelry set.

Condition: generally excellent. Her bisque free of hairline, restoration or any damages, the body in good condition to age. Her gown 9n good condition, but the silk a little bit fragile because age.

Marks: 0. (head, shoulder)
Leon Casimir Bru, circa 1865.
-------------------
I DO A LAYAWAY (max.10 months).
Payment via PayPal, wire transfer.
International shipping cost $48.00
NO ANY SALE TAX!

Dimensions:

Reserved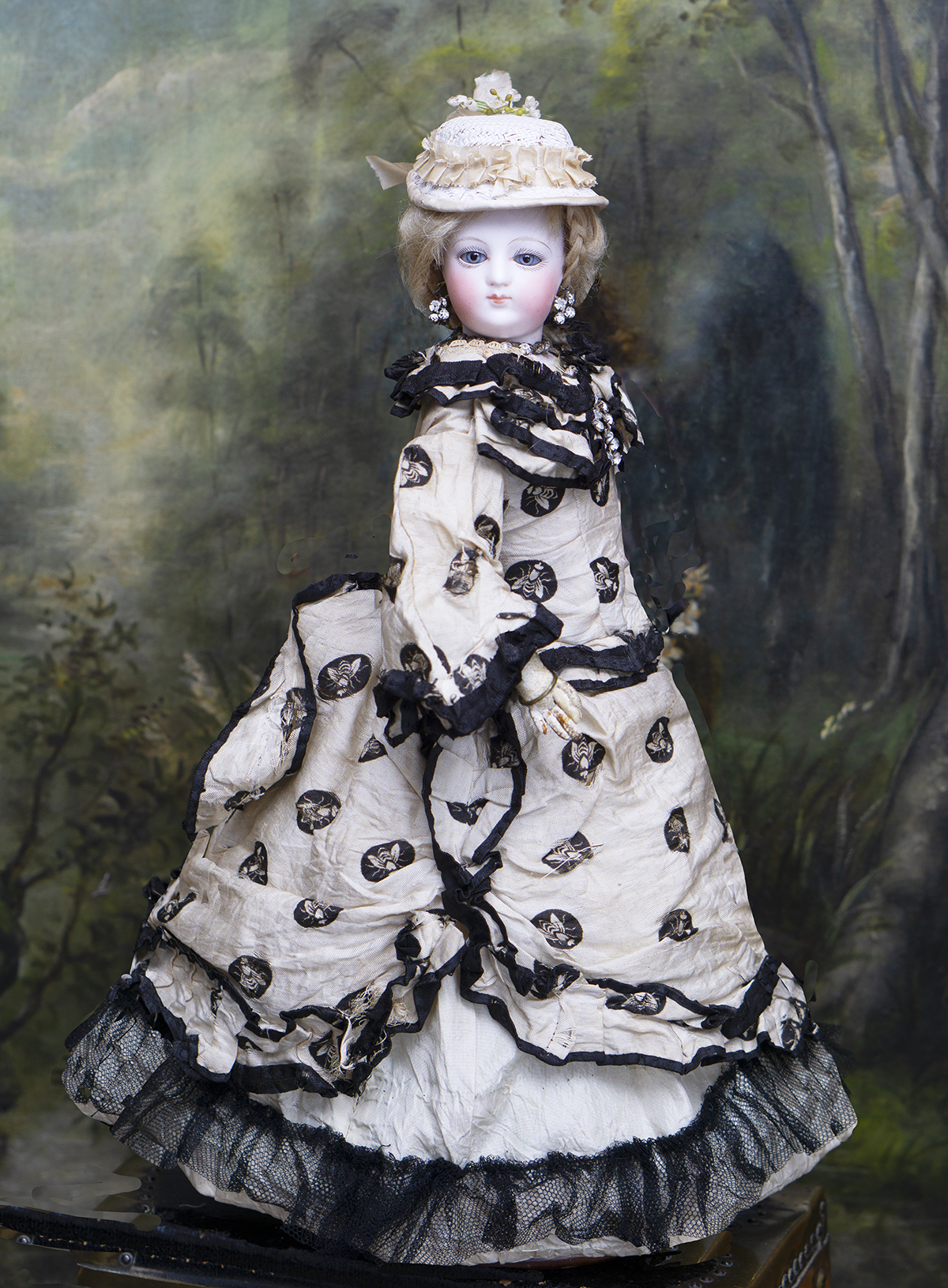 Reserved


Here
you can subscribe to new items of my shop.
© Respectfulbear.com, 2006 - 2022

antique dolls, vintage doll, antique doll clothing, french dolls, german dolls, Jumeau, porcelain dolls, bisque dolls