Bisque socket head,,large blue glass paperweight inset eyes,,dark eyeliner,,painted lashes,,tinted eye shadow, brushstroked and feathered brows,,accented nostrils and eye corners,,closed mouth with modeled space between the shaded and outlined lips, pierced ears, mohair wig, early Sonnenberg composition and wooden fully jointed body.
Rare and very beautiful doll has choice bisque and is wearing her original dress, bonnet, undergarments, stockings, vintage leather boots.

Condition: generally excellent. Her bisque socket head is free of hairlines, damage or restorations. She has a small wig pulls at the back rim. Head has been lighted and thoroughly checked. The body has original finish.
18" (46cm) tall
Marks: 136 11.
Germany, mystery maker, circa 1880, the doll was created in Sonnenberg to compete with the popular French bebes of the era,and bears a remarkable resemblance to French bebes.




Dimensions:

Sold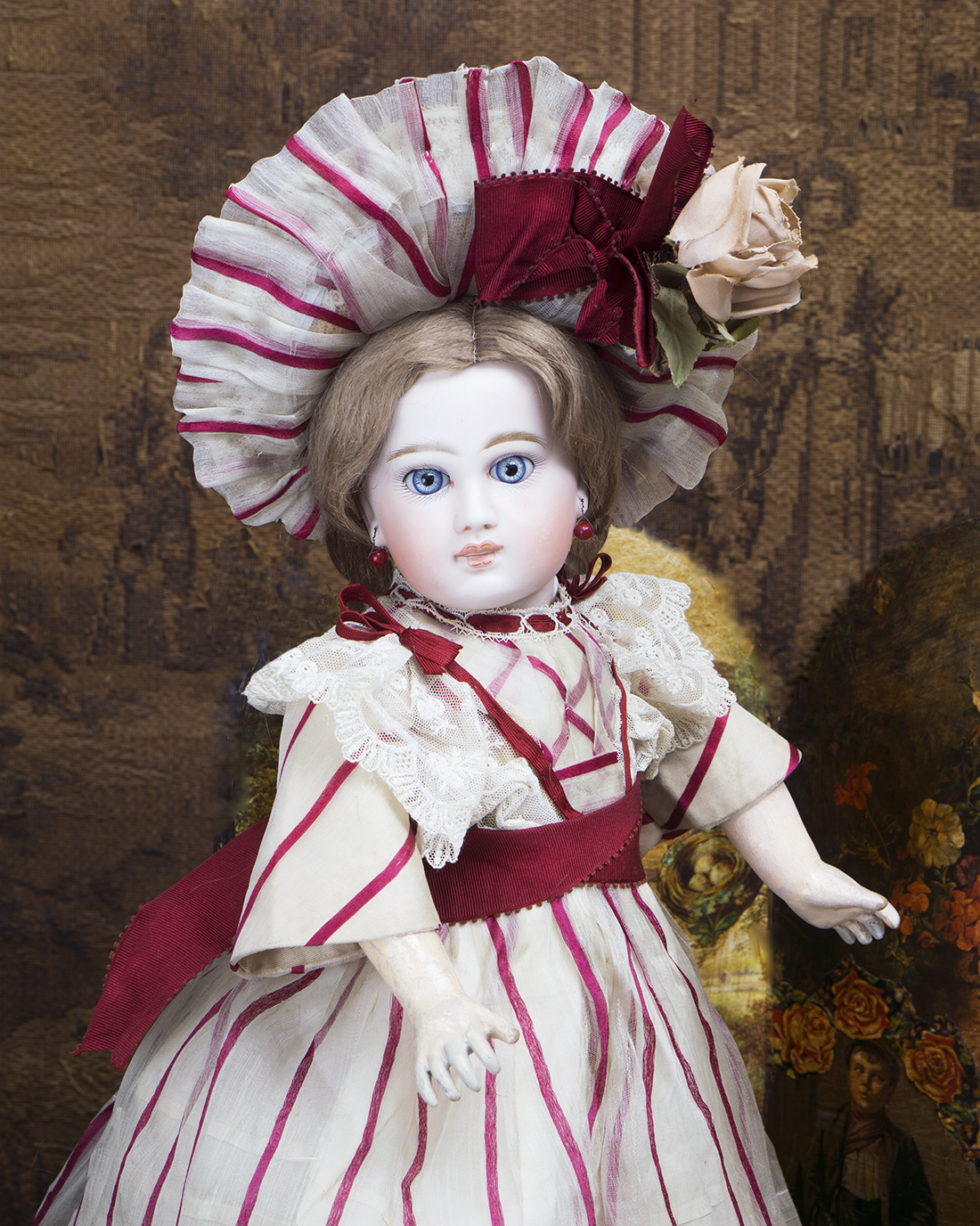 Sold


Here
you can subscribe to new items of my shop.
© Respectfulbear.com, 2006 - 2021

antique dolls, vintage doll, antique doll clothing, french dolls, german dolls, Jumeau, porcelain dolls, bisque dolls