Bisque swivel head on kid-lined bisque shoulderplate, blue glass enamel inset eyes, painted lashes and brows, accented nostrils, closed mouth with delicately accented lips, pierced ears, blonde mohair original wig over cork pate, kid poupee body with gusset-jointing at elbows, hips and knees.
Choice bisque, very sturdy original body, wearing original gauze silk bal gown, undergarments, vintage leather shoes.

Condition: generally excellent.
Marks: 1. (head, shoulders)
Gaultier, circa 1875.
14" (36cm)
------------------------------------
I DO A LAYAWAY (max. 12 months with monthly payments).
NO ANY SALES TAX!
International shipping cost $70.00.
If you have any questions please email me to respectfulbear@respectfulbear.com.
Thanks for your visit to Respectfulbear doll shop!



Dimensions:

Reserved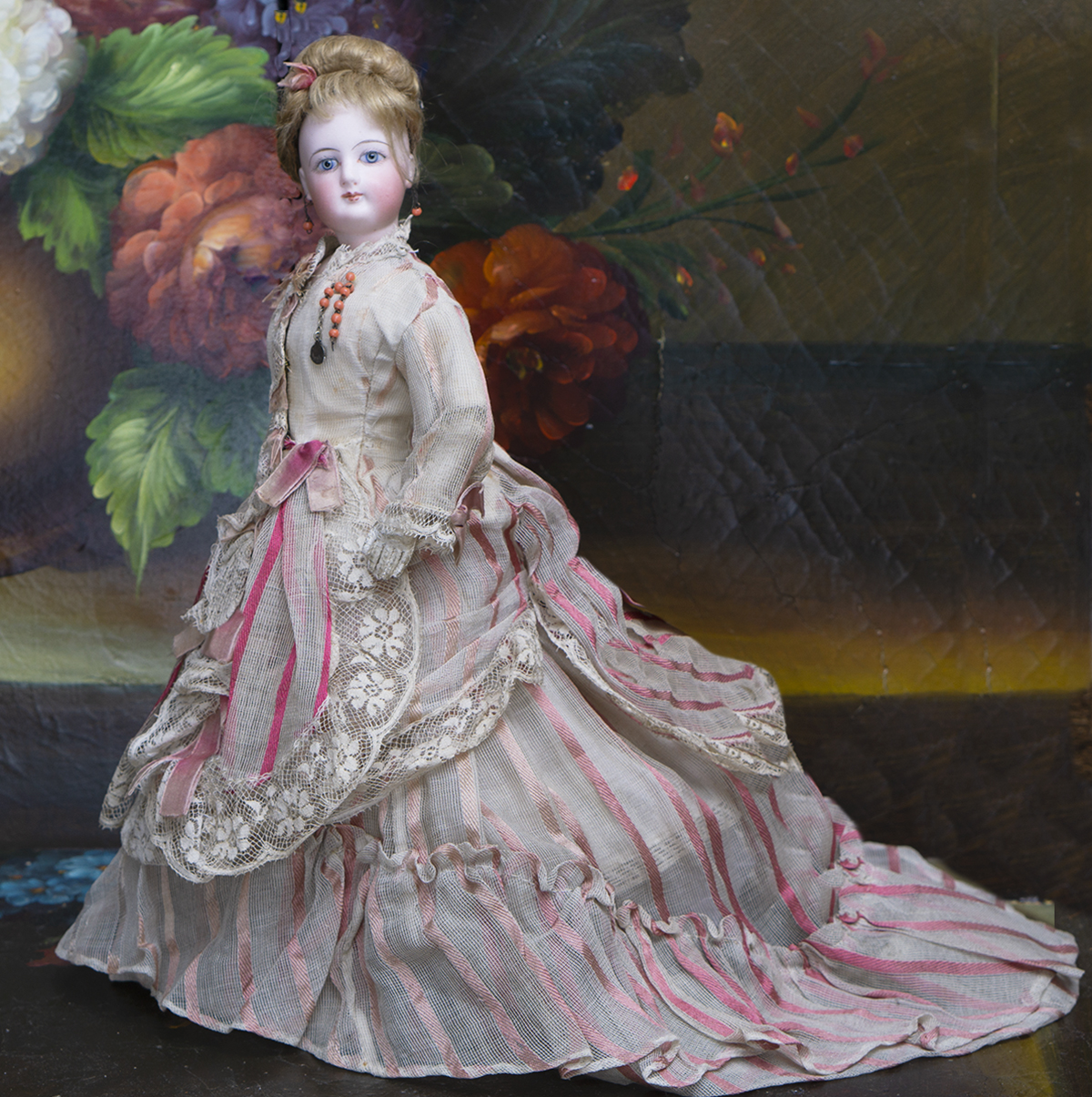 Reserved


Here
you can subscribe to new items of my shop.
© Respectfulbear.com, 2006 - 2023

antique dolls, vintage doll, antique doll clothing, french dolls, german dolls, Jumeau, porcelain dolls, bisque dolls