Solid domed bisque shoulderhead turned slightly to the right, cobalt blue glass inset eyes, painted lashes, feathered brows, accented nostrils and eye corners, closed mouth with accent line between the lips, blonde mohair wig (the wig is glued on the head), kid body with gusset-jointing at elbows, hips and knees, bisque forearms, nicely costumed. Gentle-faced closed mouth child has wide-eyed expression is enhanced by choice bisque and painting.

Condition: generally excellent. Marks: 7.
Kestner, circa 1885.

Dimensions:

Reserved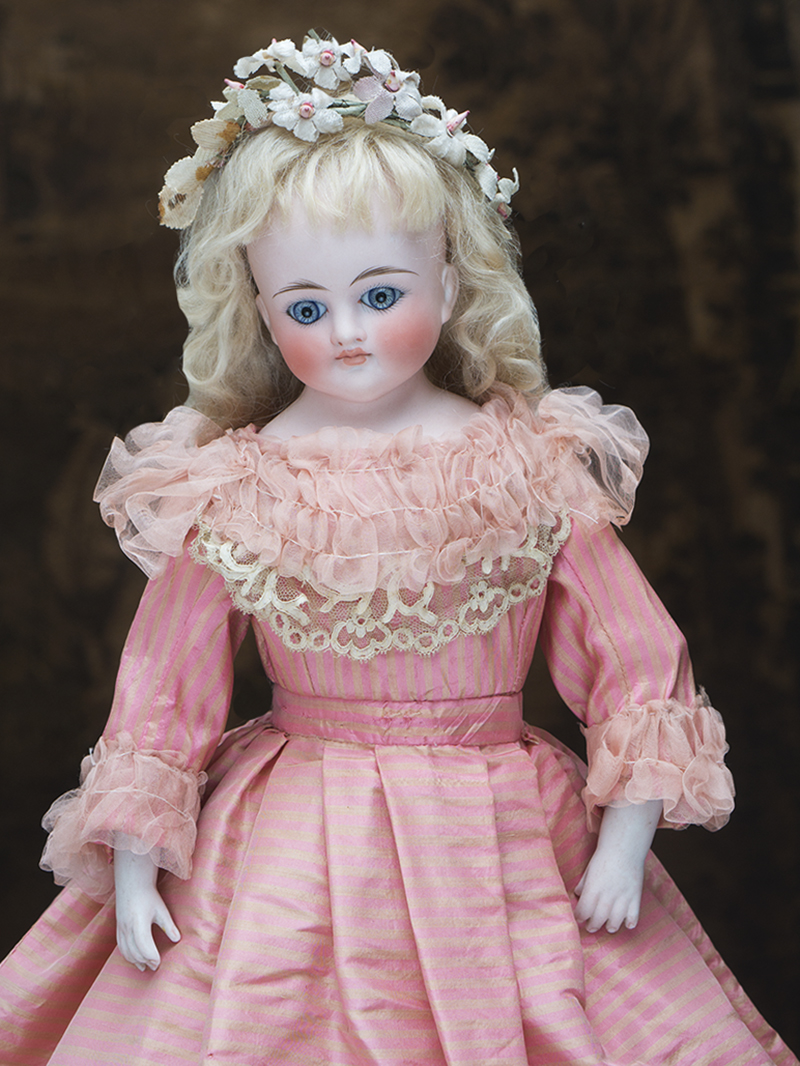 Reserved


Here
you can subscribe to new items of my shop.
© Respectfulbear.com, 2006 - 2019

antique dolls, vintage doll, antique doll clothing, french dolls, german dolls, Jumeau, porcelain dolls, bisque dolls