Bisque swivel head on kid-edged bisque shoulderplate, blue glass paperweight inset eyes, dark eyeliner encircles the eyecut, painted lashes, brushstroked and feathered brows, mauve blushed eyeshadow, accented nostrils, closed mouth with center accent line, original blonde mohair wig over cork pate, French kid body with shapely torso, slender waist, gusset- jointing at elbows, hips and knees, separated fingers.

Classic Jumeau poupee with beautiful bisque and painting, wearing original silk and lace gown, undergarments, hat, original leather boots.

Marks: 4 (head and shoulders) F.G. (scroll mark on shoulders).
French, Gaultier Freres, circa 1885.

18 1/2" (47 cm)tall.

Condition: generally excellent. Her bisque free of hairline. The sturdy body in good condition.



Dimensions:

Sold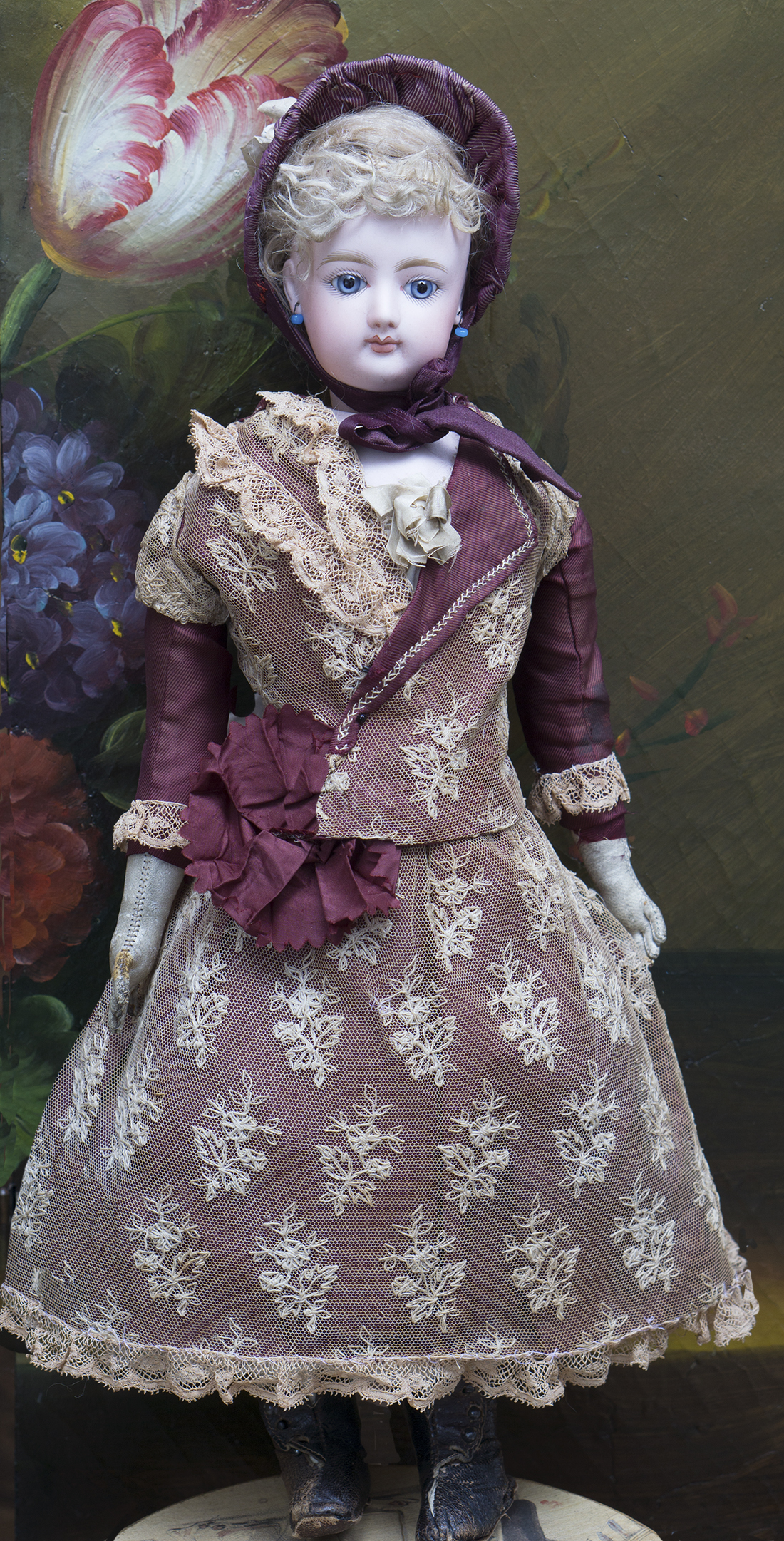 Sold


Here
you can subscribe to new items of my shop.
© Respectfulbear.com, 2006 - 2020

antique dolls, vintage doll, antique doll clothing, french dolls, german dolls, Jumeau, porcelain dolls, bisque dolls