Bisque socket head, brown glass sleep eyes, lushly-painted lashes, brushstroked brows with fringed detail, accented eye corners and nostrils, open mouth, four porcelain teeth, pierced ears, original mohair wig over cork pate, French composition and wooden fully-jointed body, with arms jointing for throwing kisses, walking mechanism in legs that when moved forward and backward cause the doll to appear as though "walking" and her head is turned.
She is wearing wonderful antique original brown silk velvet princess style dress and straw hat, underwear, socks, vintage black shoes.

Condition: generally excellent, very-very tiny hairline at the left side of the neck, absolutely invisible. You can hardly see her even under bright light! Please look the last photo.
The voice mechanism is not working.
The body has original finish.

Marks: Bru JneR 9.
French, Maison Bru, circa 1892.

22" (56 cm.) tall

I DO A LAYAWAY
Please email me if you have any questions or need more photos.
Thanks for your visit to Respectfulbear doll shop.



Dimensions:

Reserved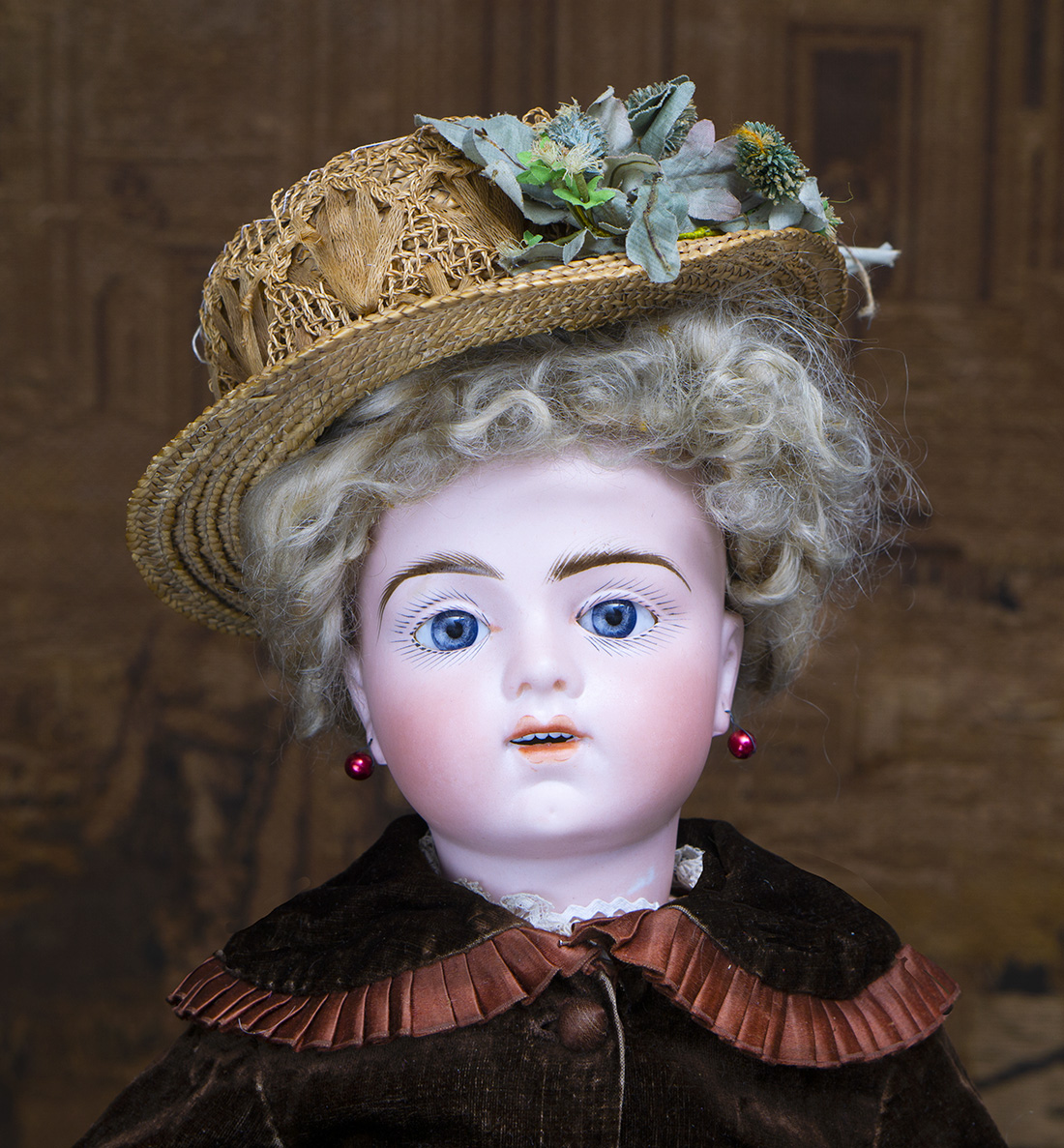 Reserved


Here
you can subscribe to new items of my shop.
© Respectfulbear.com, 2006 - 2022

antique dolls, vintage doll, antique doll clothing, french dolls, german dolls, Jumeau, porcelain dolls, bisque dolls