Very beautiful bright-eyed child with highly-characterized expression, finest gleaming complexion and painted features!
Bisque socket head, large brown glass paperweight inset eyes, thick dark eyeliner, dark eyeliner, brushstroked and feathered brows with decorative glaze, accented eye corners and nostrils, open mouth, shaded and outlined lips, row of porcelain teeth, pierced ears, original human hair wig, French composition and wooden fully-jointed body with straight wrists, white original dress with open work and white embroidery, decorated with pink silk bows and cord, antique bonnet with flowers, undergarments, socks and leather shoes.

Condition: generally excellent. Her bisque free of hairline, restoration or any damages, original body and body finish, some wears on the legs.

Marks: Eden Bebe Paris 11 Depose.
France, Fleischmann & Blodel, circa 1900.
23 1/2" (60 cm) tall.

Dimensions:

Sold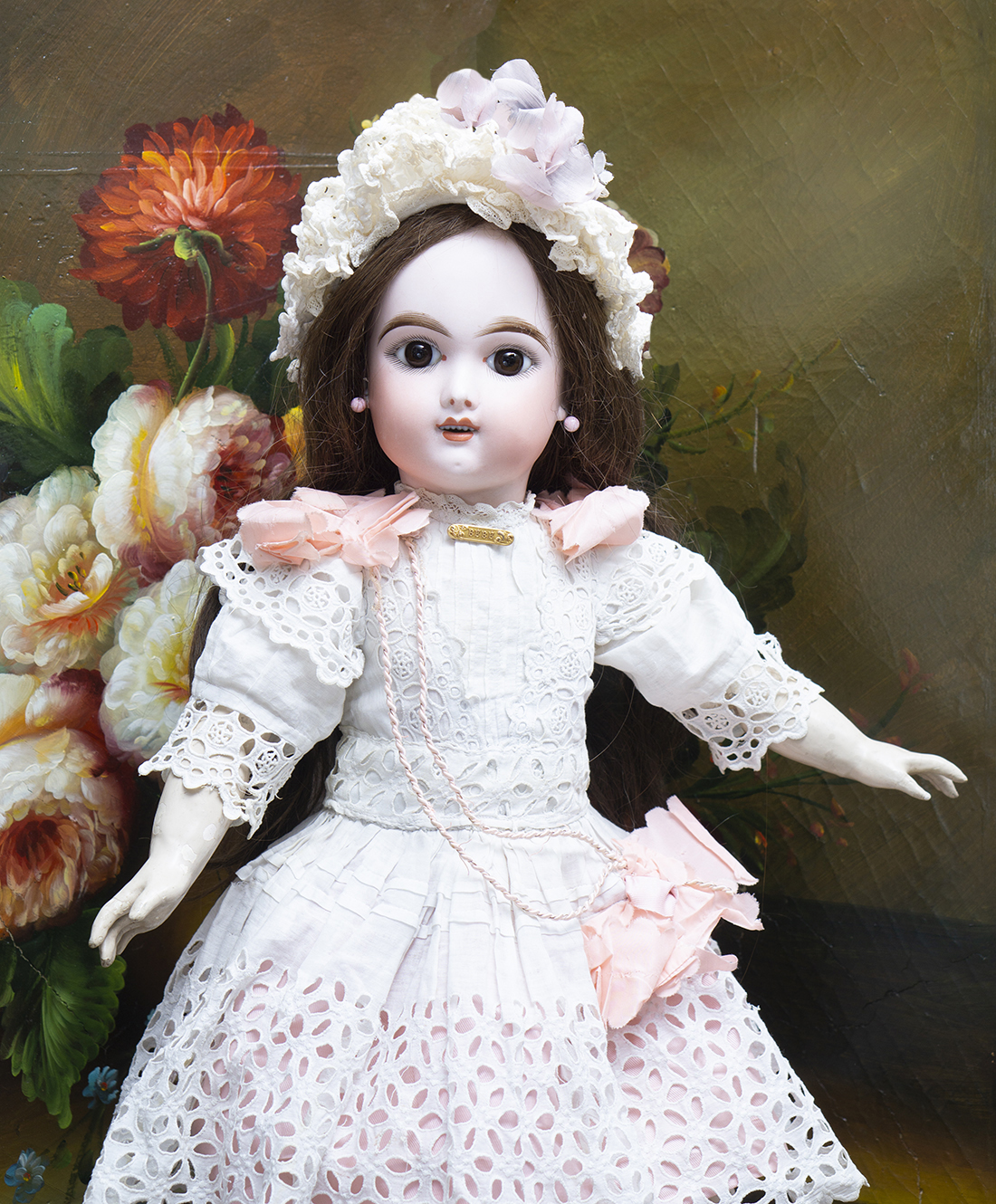 Sold


Here
you can subscribe to new items of my shop.
© Respectfulbear.com, 2006 - 2021

antique dolls, vintage doll, antique doll clothing, french dolls, german dolls, Jumeau, porcelain dolls, bisque dolls