Bisque socket head, dark blue glass paperweight inset eyes, dark eyeliner, painted lashes, dark brush-stroked brows, accented nostrils and eye corners, open mouth, shaded and outlined lips, row of tiny porcelain teeth, pierced ears, human hair wig, French composition and wooden fully jointed body.
The doll wearing antique silk checkered dress, antique underwear, socks and vintage leather shoes.

Condition: generally excellent. Her bisque free of hairline, restoration or any damages. Original body and body finish (left hand may be was repainted).

Marks: R 2 D. (head)
French, RABERY AND DELPHIEU, c.1890.
23" (59cm) tall

I DO A LAYAWAY.
Please ask all questions, extra pictures etc BEFORE purchase order.
Thanks for your visit to my Respectfulbear doll shop.



Dimensions:

Reserved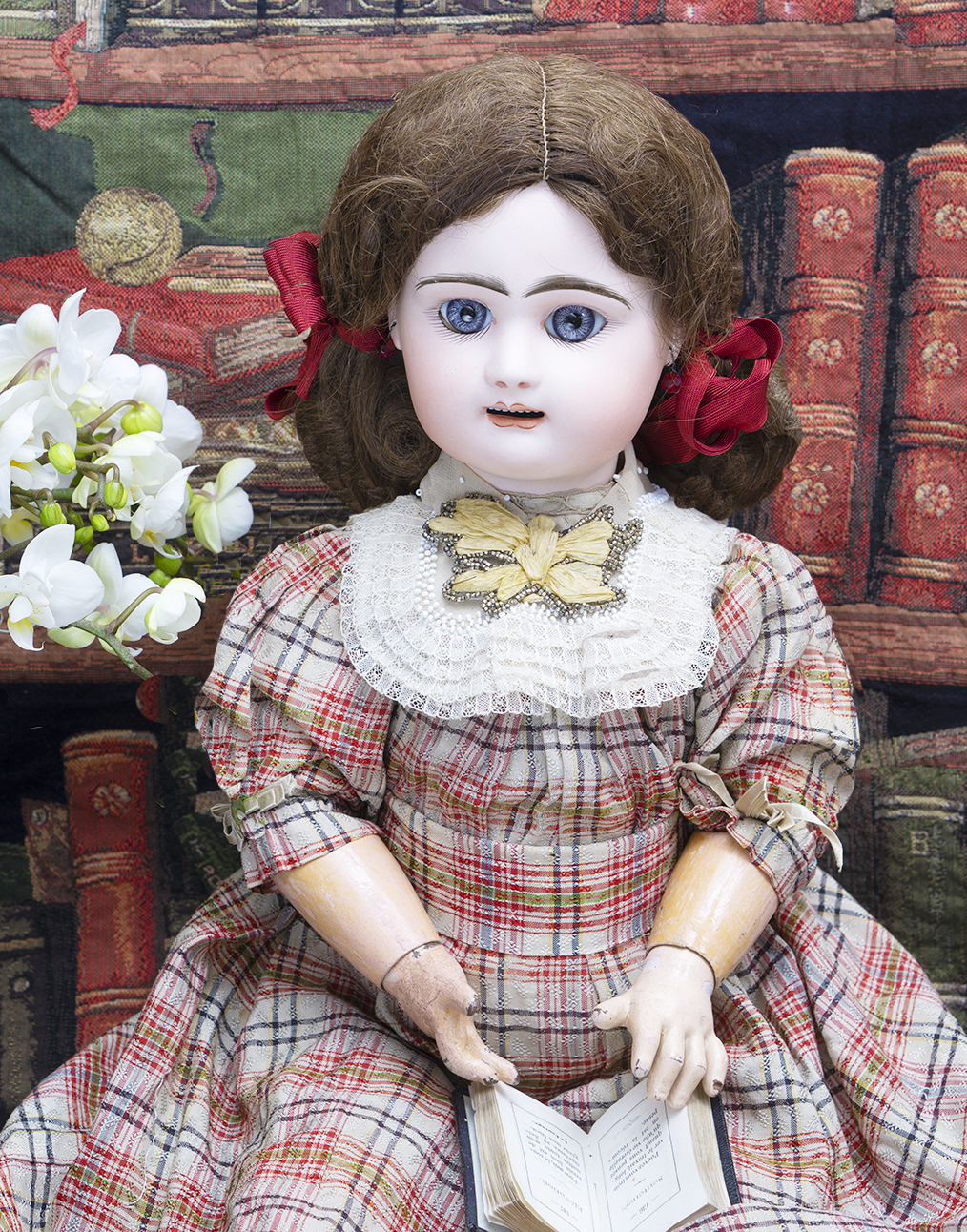 Reserved


Here
you can subscribe to new items of my shop.
© Respectfulbear.com, 2006 - 2022

antique dolls, vintage doll, antique doll clothing, french dolls, german dolls, Jumeau, porcelain dolls, bisque dolls