Pale bisque swivel head on bisque shoulder plate, deep blue glass paperweight inset eyes, thick dark eyeliner, painted lashes, rose-blushed eyeshadow, brush-stroked and multi-feathered brows, accented eye corners, shaded nostrils, closed mouth with shaded and outlined lips, impressed chin and philtrum, dimples, pierced ears, brunette mohair wig over cork pate, padded stockinette Gesland body over metal armature form allowing infinite articulation, carved wooden lower arms and legs.
Wonderful dramatic eye decoration and very deep paperweight eyes are enhanced by beautiful pale complexion and fine shading of lips, lovely antique white dress, blue original felt boots, underwear, antique bonnet.

Marks: F. 12 G (early block letters, head and shoulder plate).
Gaultier, circa 1884.
29" (74cm) tall

Condition: generally excellent. But she has a fine hairline on the left side of her head (please look photo)
the body in good condition.

Marks: F 12 G (early block letters, head and shoulderplate).
Gaultier, circa 1884.

Dimensions:

Reserved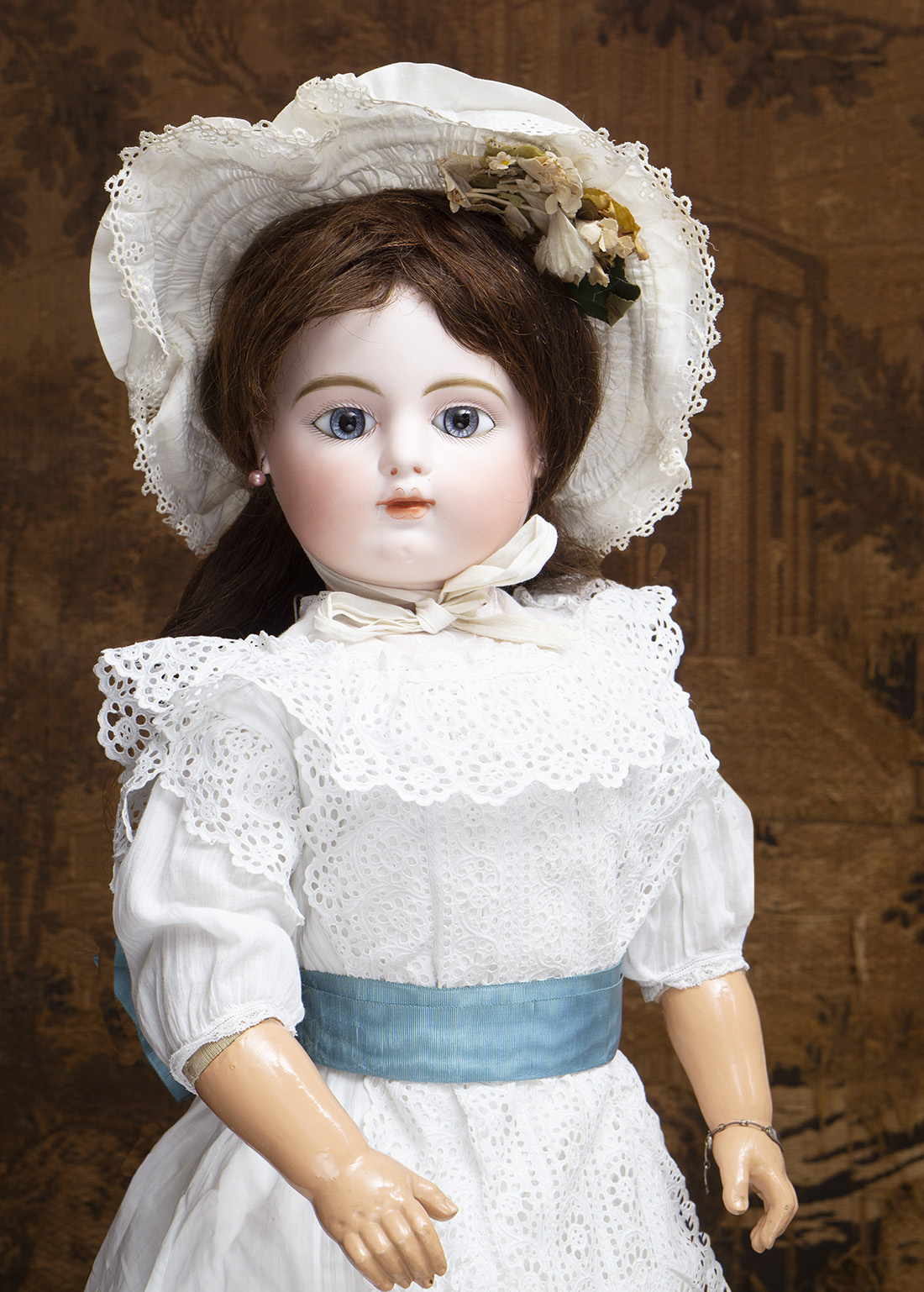 Reserved


Here
you can subscribe to new items of my shop.
© Respectfulbear.com, 2006 - 2021

antique dolls, vintage doll, antique doll clothing, french dolls, german dolls, Jumeau, porcelain dolls, bisque dolls