Pale bisque socket head, blue glass fixed eyes, painted lashes, short feathered brows, accented nostrils, closed mouth with center accent line, blonde mohair wig over plaster pate, composition and wooden fully-jointed body, antique undergarments, original pink silk dress and bonnet. Condition: generally excellent.
Marks: 192.
Kammer and Reinhardt,circa 1895,the model number was registered by that firm in 1892, despite the doll's facial and body resemblance and plaster pate that seem to indicate J.D. Kestner.
Pristine condition of the dear petite doll with beautiful expression and well-modeled body.

12in (31 cm) tall.

Dimensions:

Reserved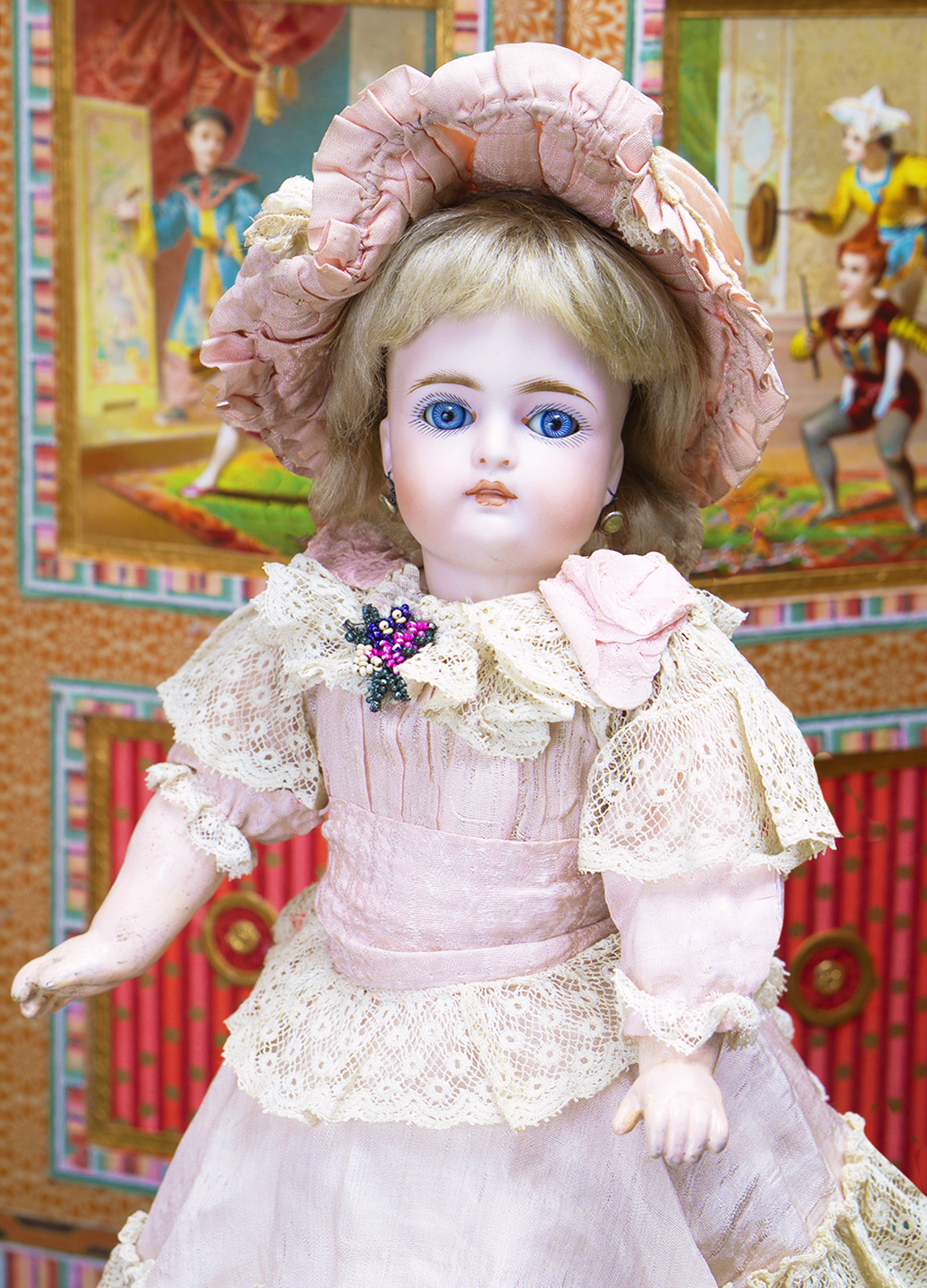 Reserved


Here
you can subscribe to new items of my shop.
© Respectfulbear.com, 2006 - 2021

antique dolls, vintage doll, antique doll clothing, french dolls, german dolls, Jumeau, porcelain dolls, bisque dolls