Bisque socket head, deep blue glass paperweight inset eyes, painted dark lashes and eyeliner, wide brush-stroked brows, accented eye corners,shaded nostrils,open mouth,shaded and outlined lips, porcelain teeth, pierced ears, brunette human hair wig, French composition and wooden fully-jointed body, pretty antique white batiste dress, antique bonnet, underwear, vintage leather shoes and socks.
Rare model with character-like expression, the lovely pale bisque contrasting with dark painted eye decoration.

Condition: generally excellent, her bisque free of hairline, restoration, any damages, an original body and body finish.
24" (61 cm.) tall
Marks: Eden Bebe Paris 10 Depose (large block letters). Fleischmann & Blodel, circa 1900.

-----------------------------
I DO A LAYAWAY!(max. 10 months with monthly payments).
NO ANY SALES TAX!
International shipping cost $70.00.
If you have any questions please email me to respectfulbear@respectfulbear.com.
Thanks for your visit to Respectfulbear doll shop.




Dimensions:

Reserved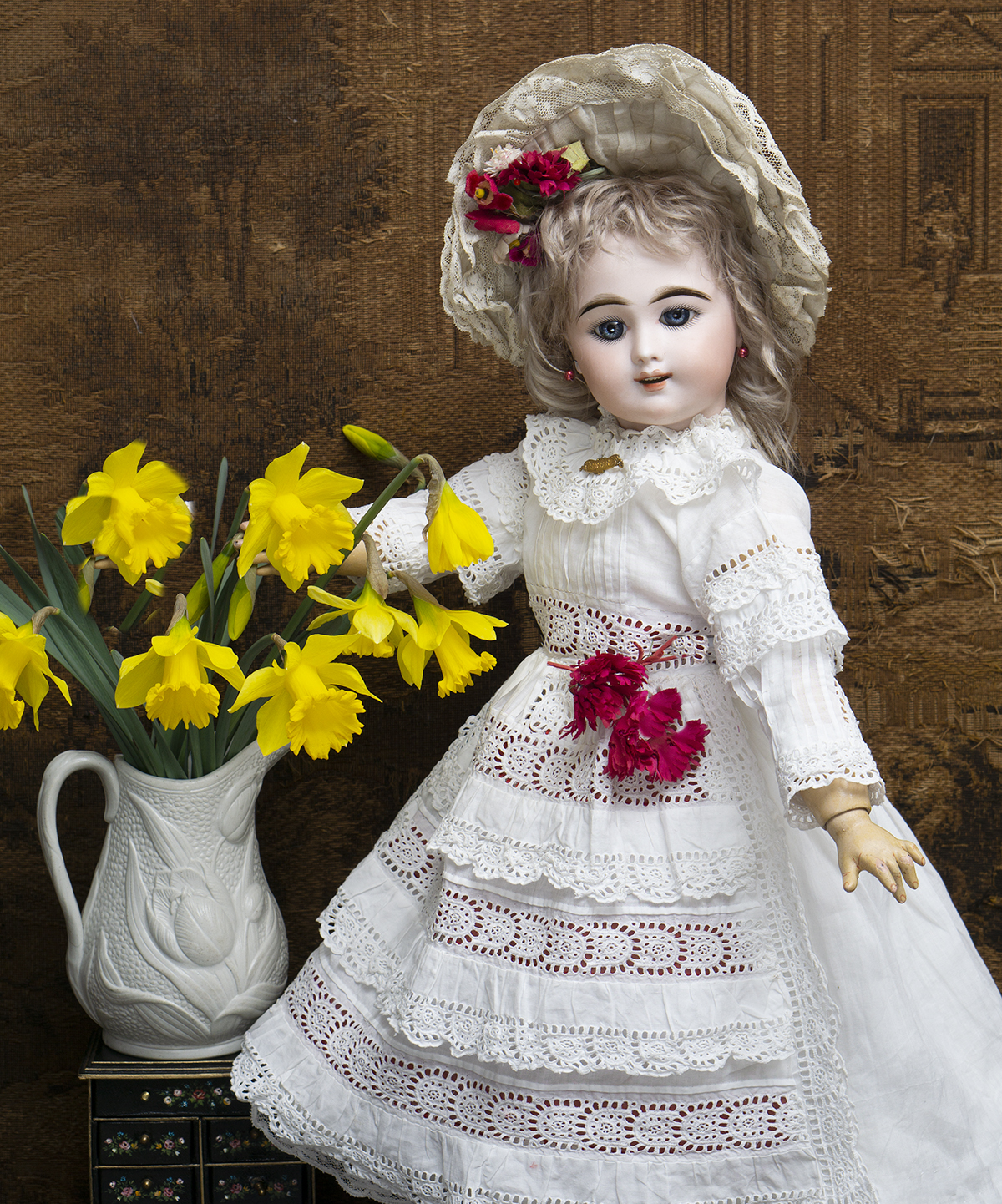 Reserved


Here
you can subscribe to new items of my shop.
© Respectfulbear.com, 2006 - 2023

antique dolls, vintage doll, antique doll clothing, french dolls, german dolls, Jumeau, porcelain dolls, bisque dolls