Bisque socket head, brown glass sleep eyes, lushly-painted lashes, brushstroked brows with fringed detail, accented eye corners and nostrils, open mouth, four porcelain teeth, pierced ears, brunette hand-tied human hair wig over cork pate, French composition and wooden fully jointed body with pull-string kiss-throwing joint in right elbow.
The doll wearing rose silk dress with very elaborate original bonnet, underwear, leather shoes and socks.

22" (56cm) tall

Condition: generally excellent.
Marks: Bru JneR 9.
French, Maison Bru, circa 1892.
-----------------------------
I DO A LAYAWAY!(max. 10 months with monthly payments).
NO ANY SALES TAX!
International shipping cost $70.00.
If you have any questions please email me to respectfulbear@respectfulbear.com.
Thanks for your visit to Respectfulbear doll shop.




Dimensions:

Sold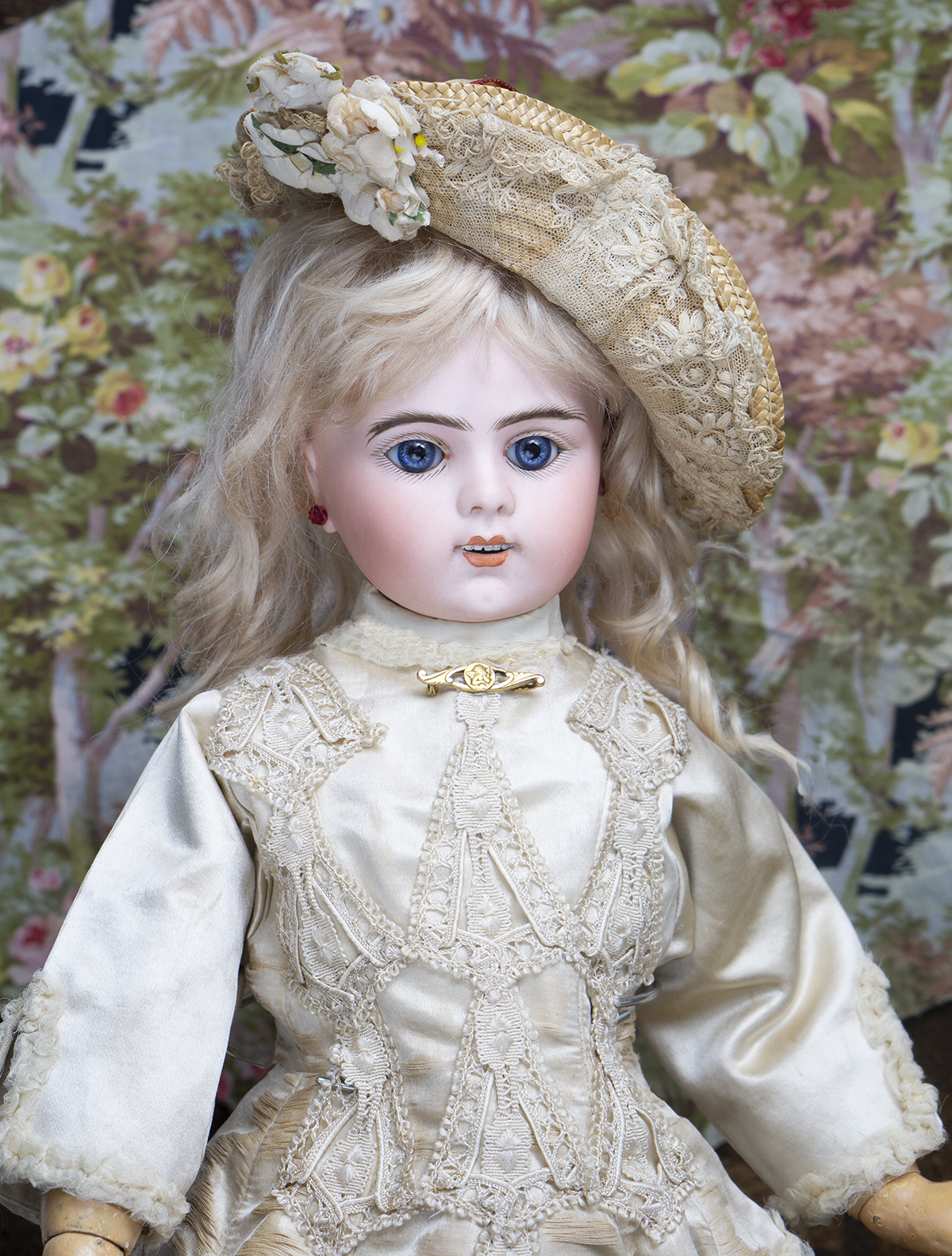 Sold


Here
you can subscribe to new items of my shop.
© Respectfulbear.com, 2006 - 2023

antique dolls, vintage doll, antique doll clothing, french dolls, german dolls, Jumeau, porcelain dolls, bisque dolls