Bisque socket head, blue glass paperweight inset eyes, dark eyeliner encircles the eyecut, lushly painted lashes, brushstroked and multi-feathered brows, accented eye corners, shaded nostrils, closed mouth with shaded and accented lips, pierced ears, original mohair wig over cork pate, French composition and wooden fully jointed body with straight wrists, nicely costumed in original factory dress, straw hat, original underwear, original socks and brown leather shoes marked L.I. (for L.Israel).

Condition: generally excellent. Her bisque free of hairline, restoration, any damages, original body finish. Very beautiful bebe has finest creamy bisque, original body and body finish.

Marks: Depose Tete Jumeau Bte SGDG 5 (and artist checkmarks, head) Jumeau Medaille d'Or Paris (body).
Emile Jumeau, circa 1886.

15" (38cm) tall

The dog is not including to this sale, but if you are interesting, please email me about this dog for more info and photos.
------------------------------------
I DO A LAYAWAY!
NO ANY SALES TAX!
International shipping cost $48.00.
Payment by PayPal, wire transfer.
If you have any questions please email me to respectfulbear@respectfulbear.com.
Thanks for your visit to Respectfulbear doll shop!


Dimensions:

Reserved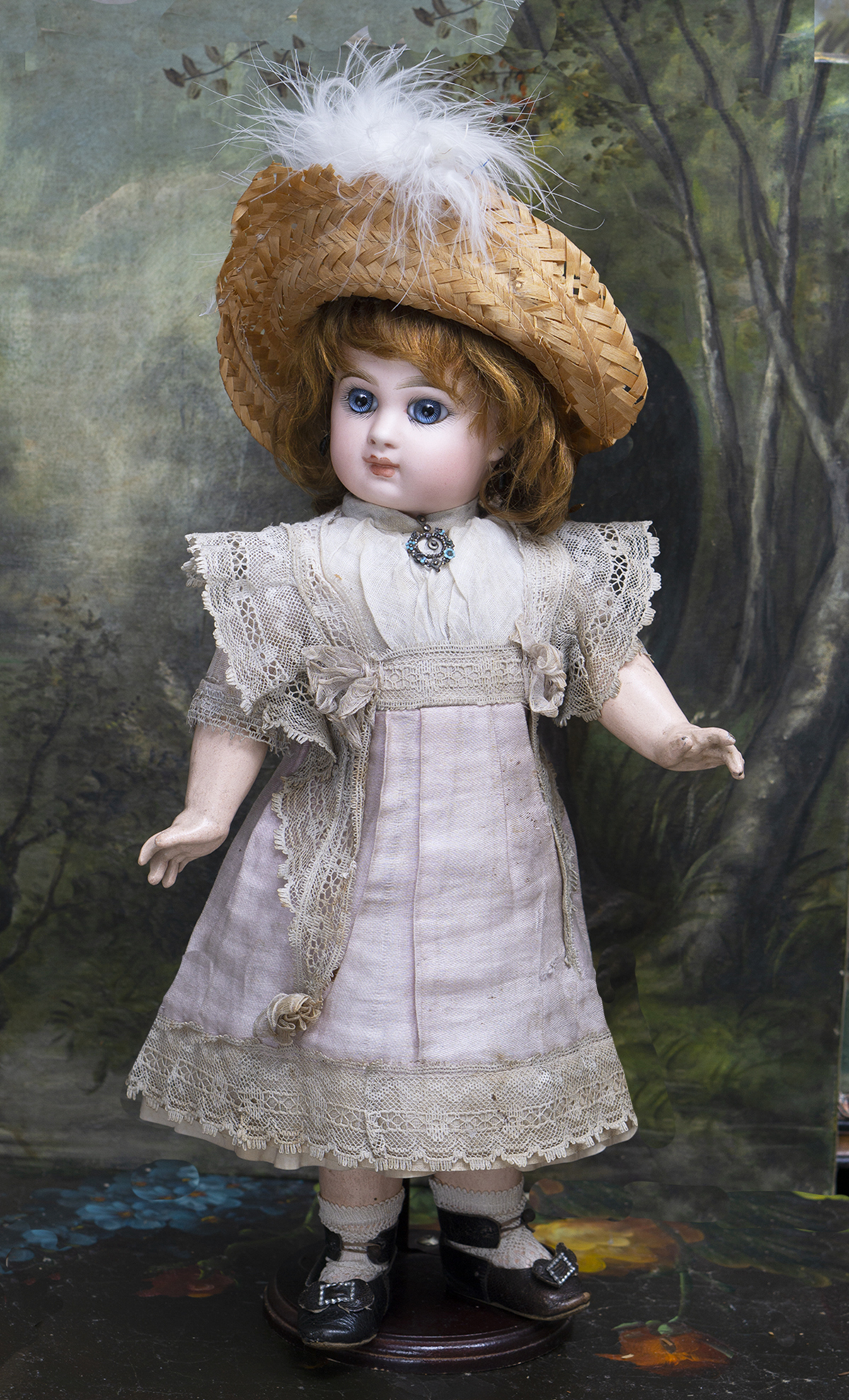 Reserved


Here
you can subscribe to new items of my shop.
© Respectfulbear.com, 2006 - 2023

antique dolls, vintage doll, antique doll clothing, french dolls, german dolls, Jumeau, porcelain dolls, bisque dolls