An especially pretty bebe with very beautiful complexion and painting.
Bisque socket head with plump facial modeling, dark blue glass sleep eyes that operate from a lever at the back of head, painted lashes with "dot" highlights, mauve-blushed eye shadow, brush-stroked and feathered brows, accented eye corners, shaded nostrils, closed mouth with outlined lips, pierced ears, mohair wig over pate,Steiner composition fully-jointed body with straight wrists, lovely antique rose cotton and silk dress with feather embroidery, matching bonnet, undergarments, leather shoes, stockings.

Condition: generally excellent:
her bisque free of hairline, restoration or any damages, sleeping eye mechanism is complete although eyes are set. She has an original signed Steiner body (small factory dent on the right leg at the top of the back, please look photo).

Marks: Sie C 2 (incised) Steiner Bourgoin SGDG (red ink script). J. Steiner (eyes).
Le Petite Parisien Bebe Steiner (body)

PARIS, Jules Steiner, circa 1884
18" (44cm) tall

I DO A LAYAWAY.
Please email me if you have any questions or need more photos.
Thanks for your visit to Respectfulbear doll shop.

Dimensions:

Sold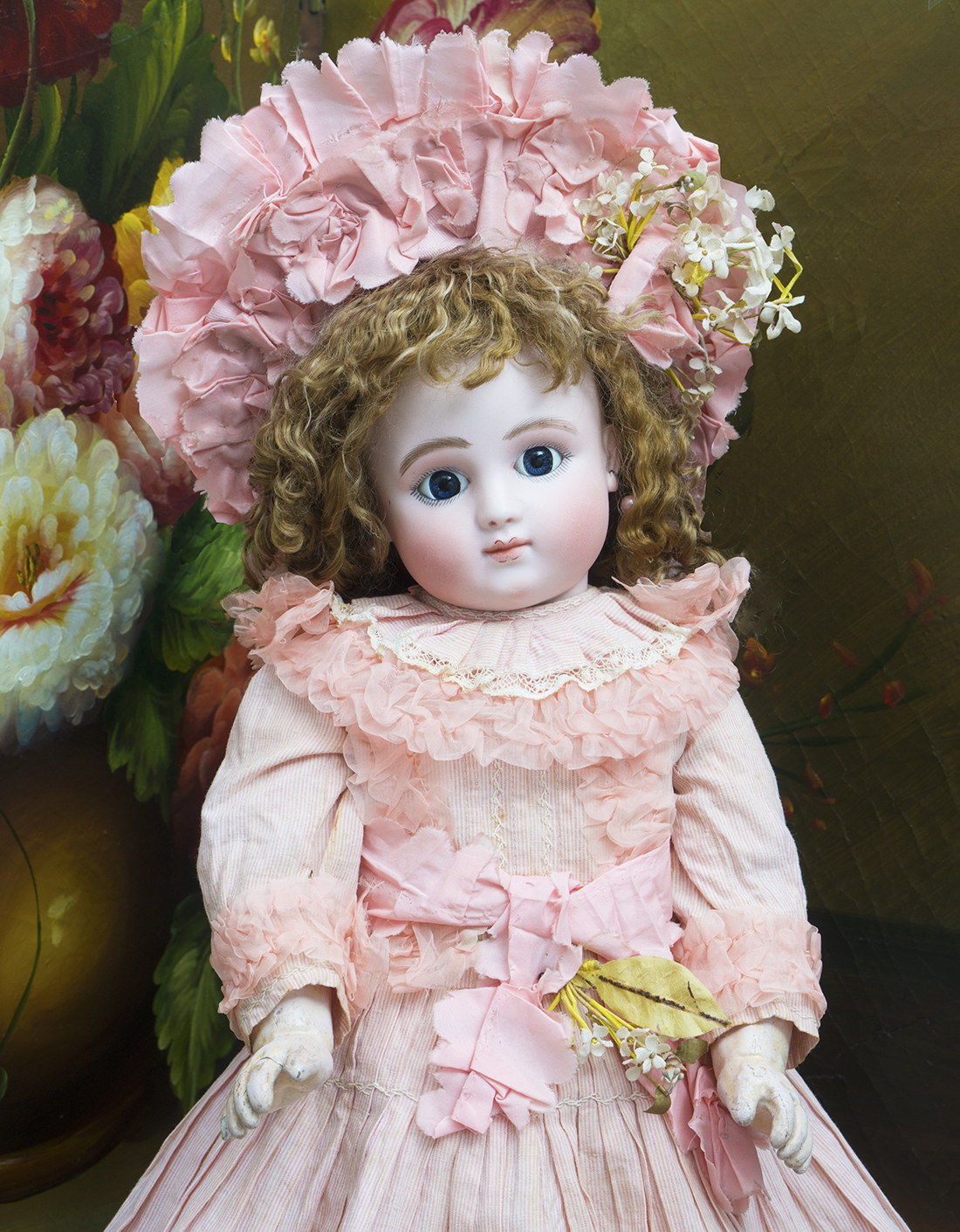 Sold


Here
you can subscribe to new items of my shop.
© Respectfulbear.com, 2006 - 2020

antique dolls, vintage doll, antique doll clothing, french dolls, german dolls, Jumeau, porcelain dolls, bisque dolls