Bisque swivel head on kid-edged bisque shoulderplate, blue glass enamel inset eyes with darker blue outer irises, dark eyeliner, painted lashes, feathered brows, accented nostrils and eye corners, closed mouth with accented lips, pierced ears, kid poupee body with gusset-jointing at hips, knees, and elbows, lovely silk antique costume, undergarments, vintage leather shoes, flowers headdress.

Condition: generally excellent, her bisque free of hairline or any damages.
Very beautiful portrait like features enhanced by splendid eyes and eye decoration on the rarely found poupee.

Marks: L. Depose 3 D.
French, circa 1870, by Louis Doleac.
17" (43 cm.) tall

Dimensions:

Sold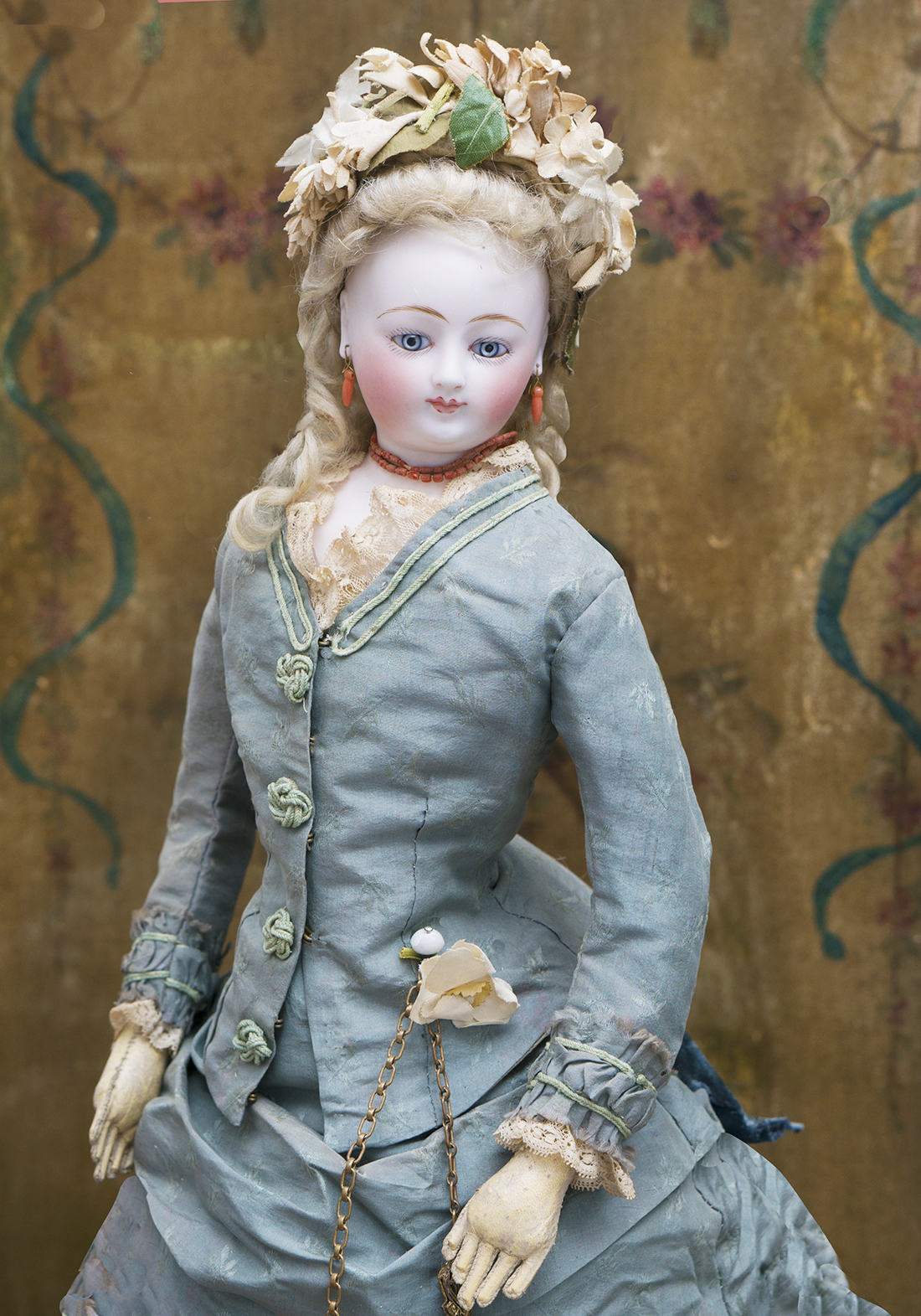 Sold


Here
you can subscribe to new items of my shop.
© Respectfulbear.com, 2006 - 2019

antique dolls, vintage doll, antique doll clothing, french dolls, german dolls, Jumeau, porcelain dolls, bisque dolls