Bisque socket head with flattened solid dome,large brown glass inset eyes,dark eyeliner,painted lashes,brushstroked brows with feathered detail,accented nostrils and eye corners,closed mouth with defined space between the very full outlined lips,pierced ears,brunette human hair wig,Sonneberg composition and wooden fully-jointed body,lovely costume,bonnet,stockings,shoes,undergarments. Condition: generally excellent. Marks: 117 14. Comments: Sonneberg,circa 1885,mystery maker.
Verybeautiful doll with dramatic large brown eyes,lovely bisque,original body and body finish.

Dimensions:

Reserved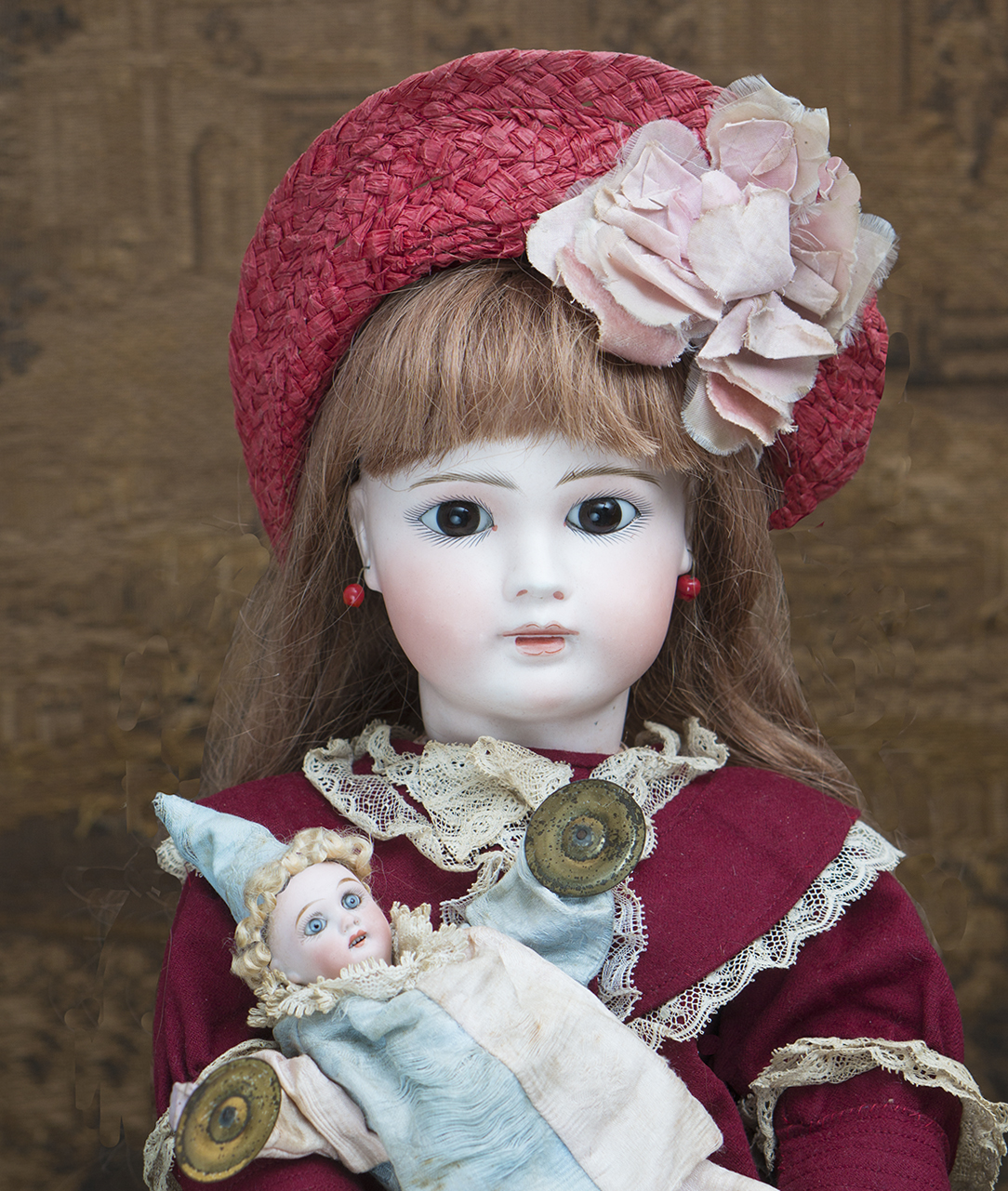 Reserved


Here
you can subscribe to new items of my shop.
© Respectfulbear.com, 2006 - 2020

antique dolls, vintage doll, antique doll clothing, french dolls, german dolls, Jumeau, porcelain dolls, bisque dolls