8" (20 cm.) Bisque socket head, blue glass inset eyes, painted lashes, single-stroke brows, open mouth, tiny teeth, white mohair poufed wigs in the 1780 manner, composition and wooden fully jointed body, wearing original silk couturier costume of Marquis.

Condition: generally excellent.
Marks: 1079 SH Germany 2/0.
Germany, Simon and Halbig, circa 1900.


Dimensions:

Reserved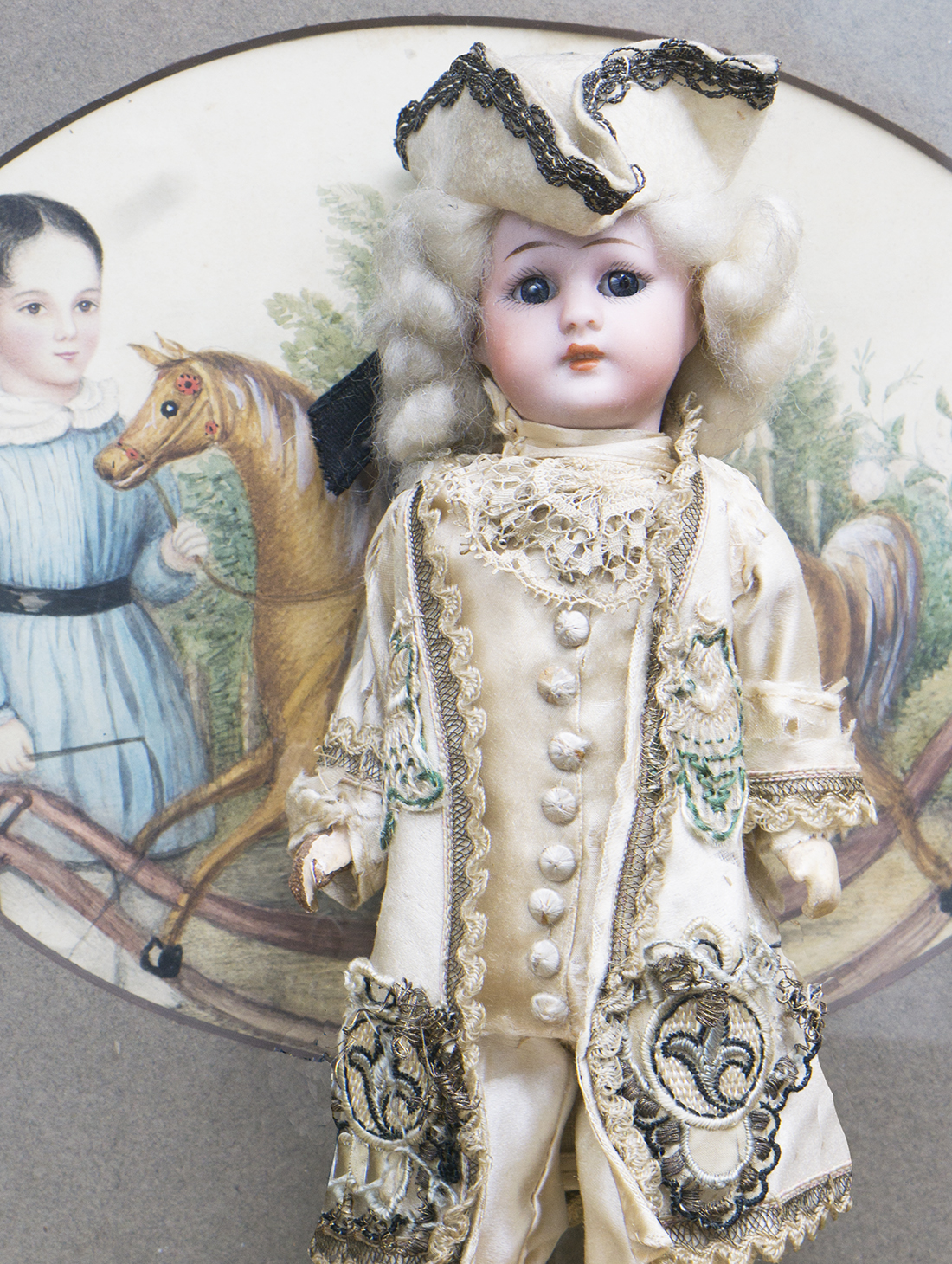 Reserved


Here
you can subscribe to new items of my shop.
© Respectfulbear.com, 2006 - 2020

antique dolls, vintage doll, antique doll clothing, french dolls, german dolls, Jumeau, porcelain dolls, bisque dolls