Bisque socket head, plump rounded face, blue glass spiral-threaded eyes, dark eyeliner, painted lashes, lightly-feathered brows, accented nostrils and eye corners, closed mouth, accented lips, pierced ears, brunette mohair wig over cork pate, French composition and wooden eight-loose-ball-jointed body with straight wrists, cupped hands, flat-cut derriere.
Rare petite size has finest delicate bisque and painting, original body and body finish, presented in early boutique box, suggestive of Au Paradis des Enfants, wearing flowered cotton frock, lace trimmed bonnet, leather slippers, and having additional undergarments, rose twill dress, cotton jacket, ivory silk bonnet, pillow and accessories including hairbrush, binoculars, fan, hairclip, and watch.

Condition: generally excellent.
Marks: Bte SGDG 3/0 (head) (Schmitt symbol on derriere).
Schmitt et Fils, circa 1880, their early period registered model bebe.

12" (30 cm.) doll. 14" x 11" box.



Dimensions:

Reserved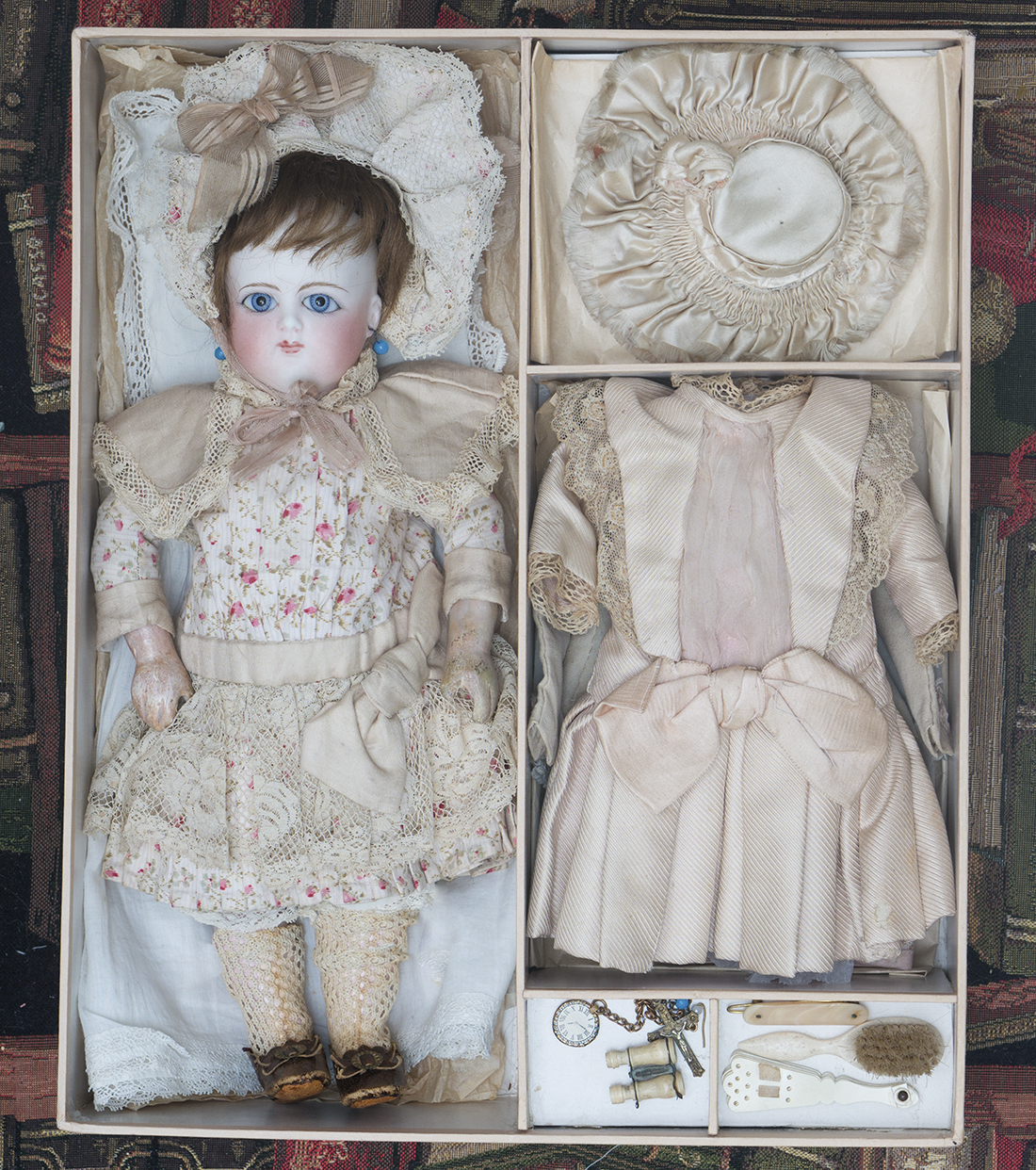 Reserved


Here
you can subscribe to new items of my shop.
© Respectfulbear.com, 2006 - 2021

antique dolls, vintage doll, antique doll clothing, french dolls, german dolls, Jumeau, porcelain dolls, bisque dolls