Bisque swivel head on kid-edged bisque shoulderplate with modeled bosom and shoulderblades, blue glass paperweight inset eyes with darker blue outer irises, dark eyeliner, painted lashes, feathered brows, rose-bushed eyeshadow, accented nostrils, closed mouth with shaded lips, pierced ears, blonde mohair wig over cork pate, kid bebe body with gusset-jointing at hips and knees, bisque forearms.
Wonderful expression and quality of bisque and painting on the rare size 0 bebe, original body, fine antique aqua silk dress with lace trim, undergarments, bonnet and original brown leather shoes.
10" (25 cm.) tall.
Condition: generally excellent, her bisque free of hairline, restoration or any damages. the body in excellent condition.
Marks: 0 (head and shoulderplate).
Paris, Leon Casimir Bru, the first bebe model by the firm, circa 1878.



Dimensions:

Reserved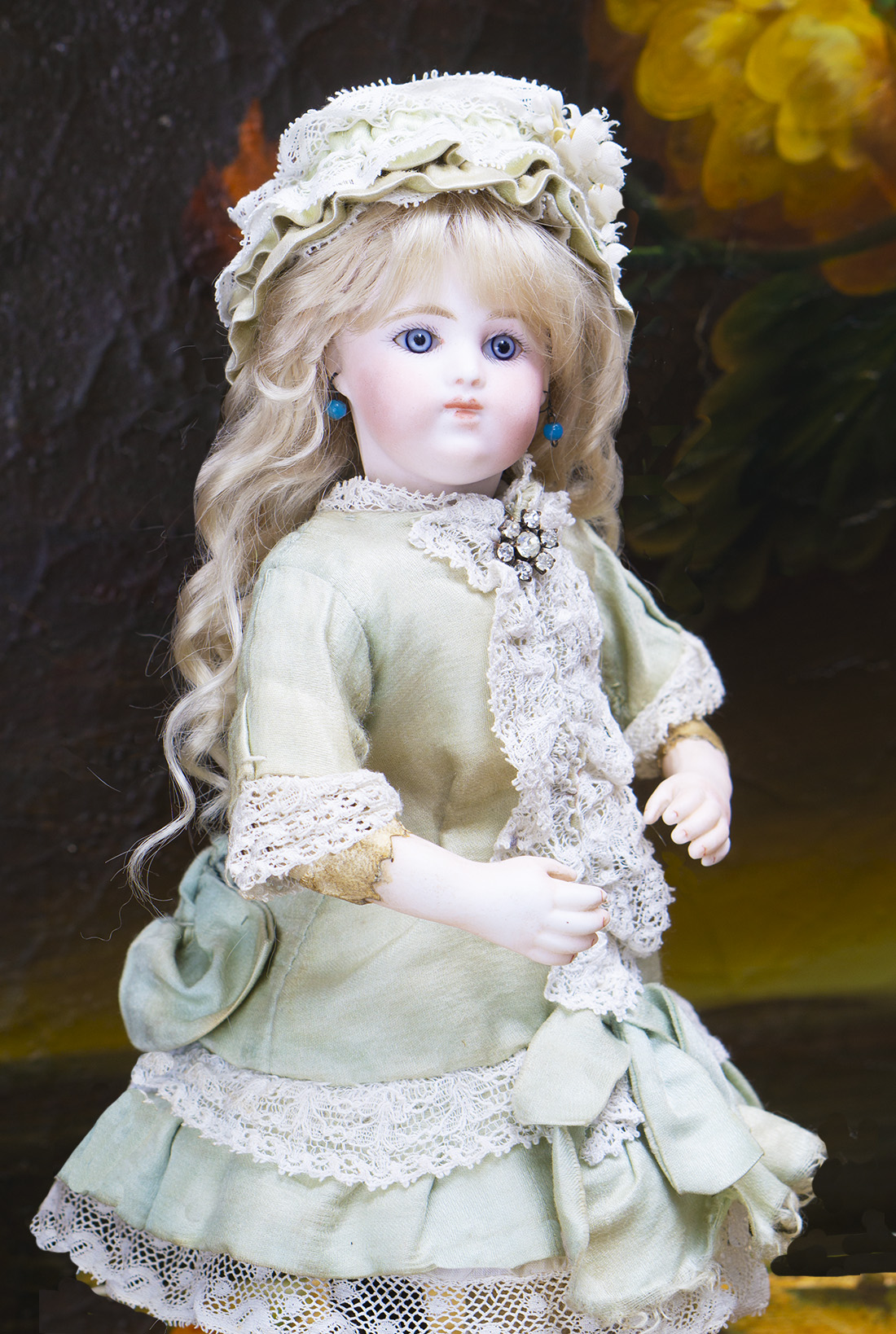 Reserved


Here
you can subscribe to new items of my shop.
© Respectfulbear.com, 2006 - 2021

antique dolls, vintage doll, antique doll clothing, french dolls, german dolls, Jumeau, porcelain dolls, bisque dolls