Bisque socket head, amber brown glass paperweight inset eyes, dark eyeliner, dark curly lashes, rose blushed eye shadow, brush-stroked brows, accented nostrils and eye corners, open mouth, pale accented lips, row of porcelain teeth, impressed chin dimple, pierced ears, brunette mohair wig, French composition and wooden walking body, pretty antique dress, underwear, vintage leather shoes.
Very appealing character-like face with unusually fine delicately-tinted complection.
Condition: generally excellent. Her bisque free of hairlione or any restoration. Small factory bubble on the left cheek.
The body has original finish.

Marks: Eden Bebe Paris 9.
French, Fleischmann & Blodel, circa 1895.

Dimensions:

Reserved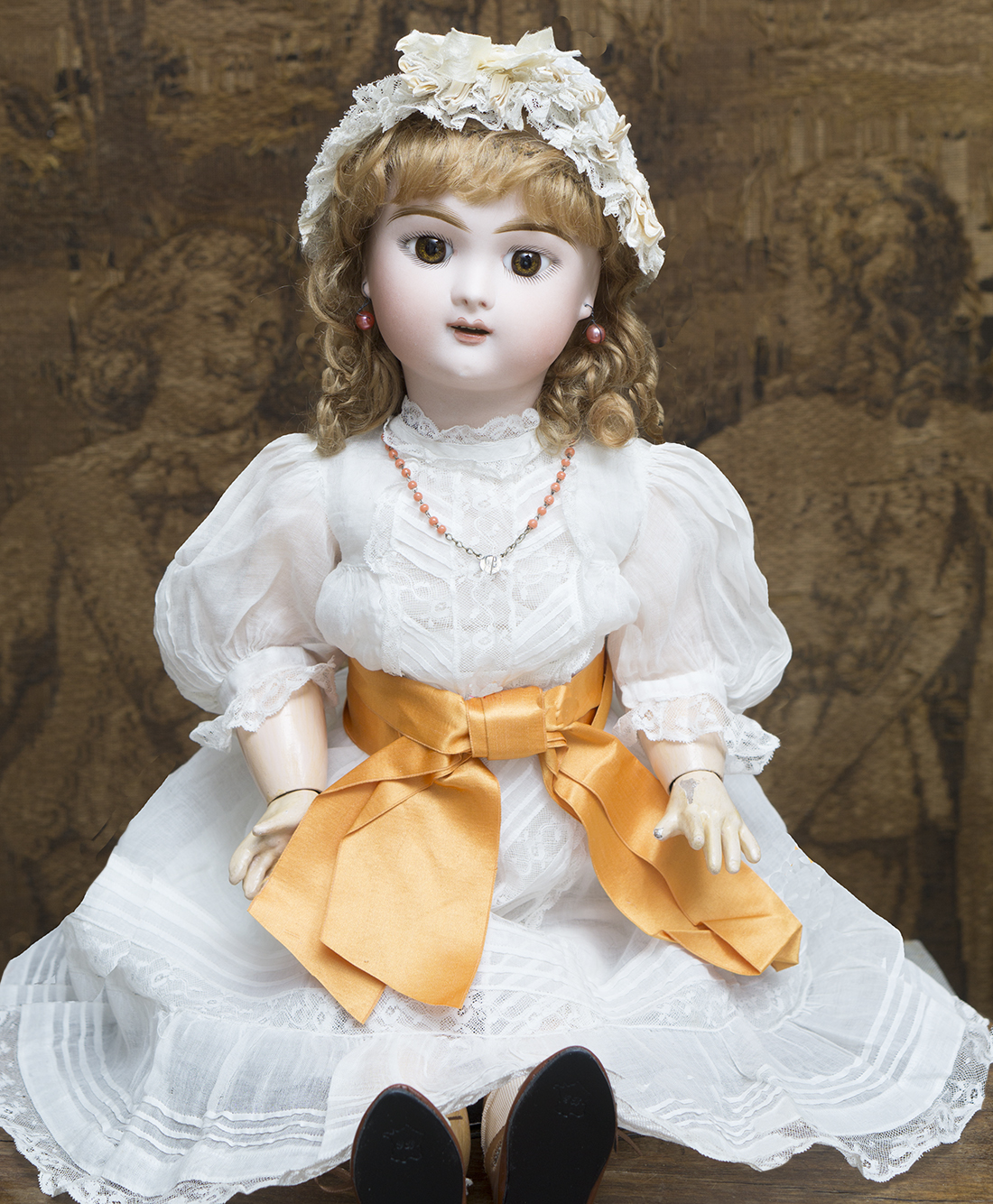 Reserved


Here
you can subscribe to new items of my shop.
© Respectfulbear.com, 2006 - 2020

antique dolls, vintage doll, antique doll clothing, french dolls, german dolls, Jumeau, porcelain dolls, bisque dolls