Very rare early version of the smiling Bru fashion poupee with original maker's signature,original Bru deposed body with rarer wooden arms!
Pale bisque swivel head on kid-edged bisque shoulder plate, blue glass enamel inset eyes, dark eyeliner, painted lashes,feathered brows, accented nostrils and eye corners, closed mouth with beautifully-outlined lips, ears pierced into head, blonde mohair wig in elaborate coiffure over cork pate, kid gusset-jointed poupee body with wooden articulated arms having dowel-jointing at shoulders, elbows, and wrists, wearing superb antique silk taffeta dress, hat, original underwear and leather boots, earrings and pendent.

14 1/2" (37cm)

Condition: generally excellent.
Marks: D (head and shoulders)

Leon Casimir Bru,circa 1867.


Dimensions:

Sold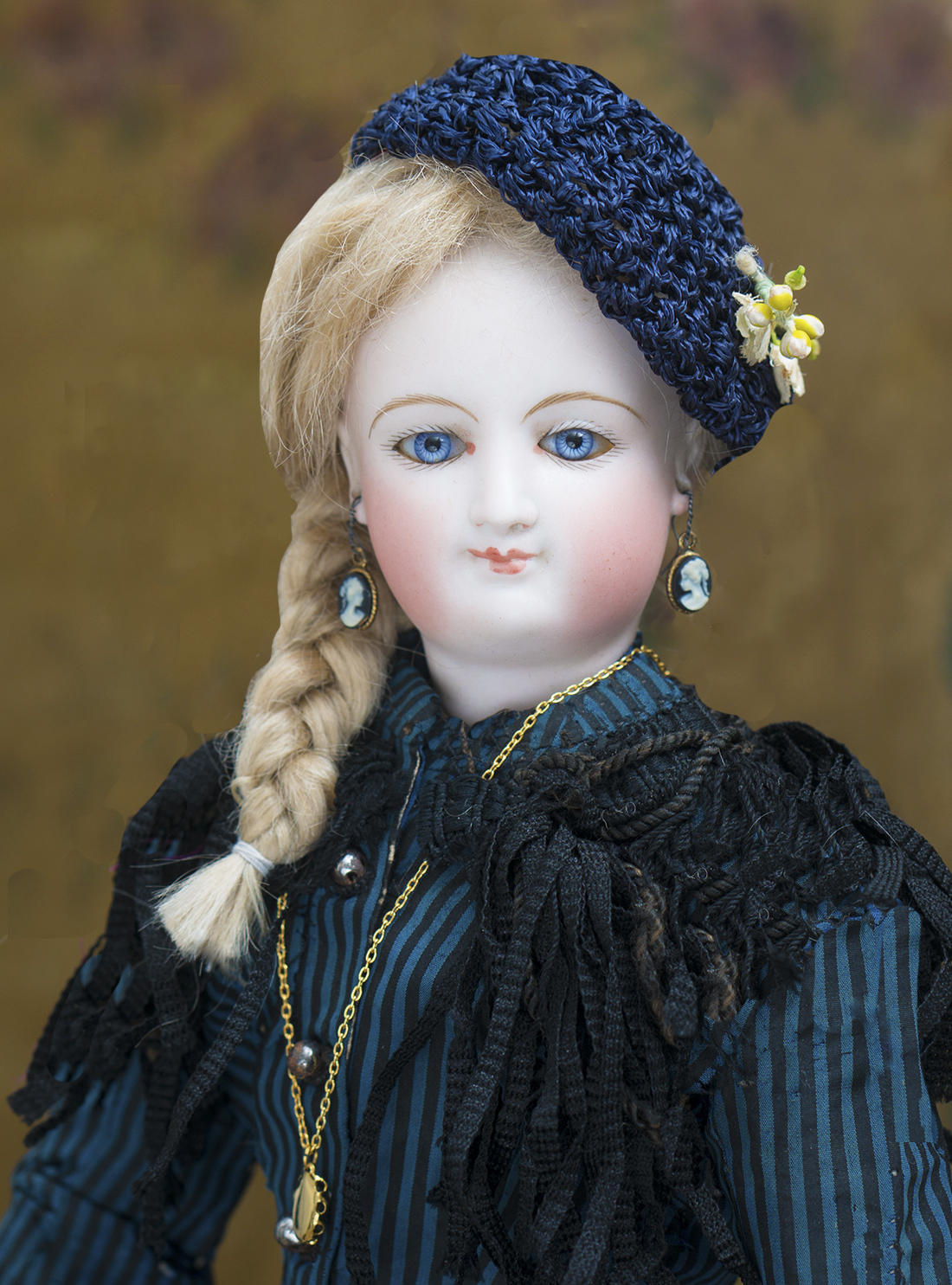 Sold


Here
you can subscribe to new items of my shop.
© Respectfulbear.com, 2006 - 2020

antique dolls, vintage doll, antique doll clothing, french dolls, german dolls, Jumeau, porcelain dolls, bisque dolls