Bisque swivel head on bisque shoulderplate with flat-cut neck socket and locking device allowing the head to turn only side to side (not complete revolution); brilliant cobalt blue glass inset eyes, thick dark eyeliner, painted lashes, arched feathered brows, accented nostrils and eye corners, closed mouth with accented lips, unpierced ears, blonde mohair wig, kid-over-wooden body with dowel-jointing at shoulders, elbows, hips and knees, shapely torso, bisque lower arms and hands.
The doll wearing absolutely fantastic beautiful silk & velvet original gown, underwear, silk hat, vintage leather shoes.

Condition: generally excellent. Her bisque free of hairline, any damages, restoration.
The body in very good condition.

18" (46 cm.) tall

Marks: Depose J (shoulderplate).
J. Terrene, 9 Medailles aux Expositions 1867-68-72-73-74, 10 Rue du Marche St. Honore Paris (paper label on back torso).

French, circa 1872, the doll with distinct body was commissioned by the prestigious Parisian doll shop of Terrene.

An outstanding poupee whose rarity factors include unique neck articulation, wooden body, superbly-sculpted hands, and finest delicate bisque contrasting the brilliant eyes.




Dimensions:

Reserved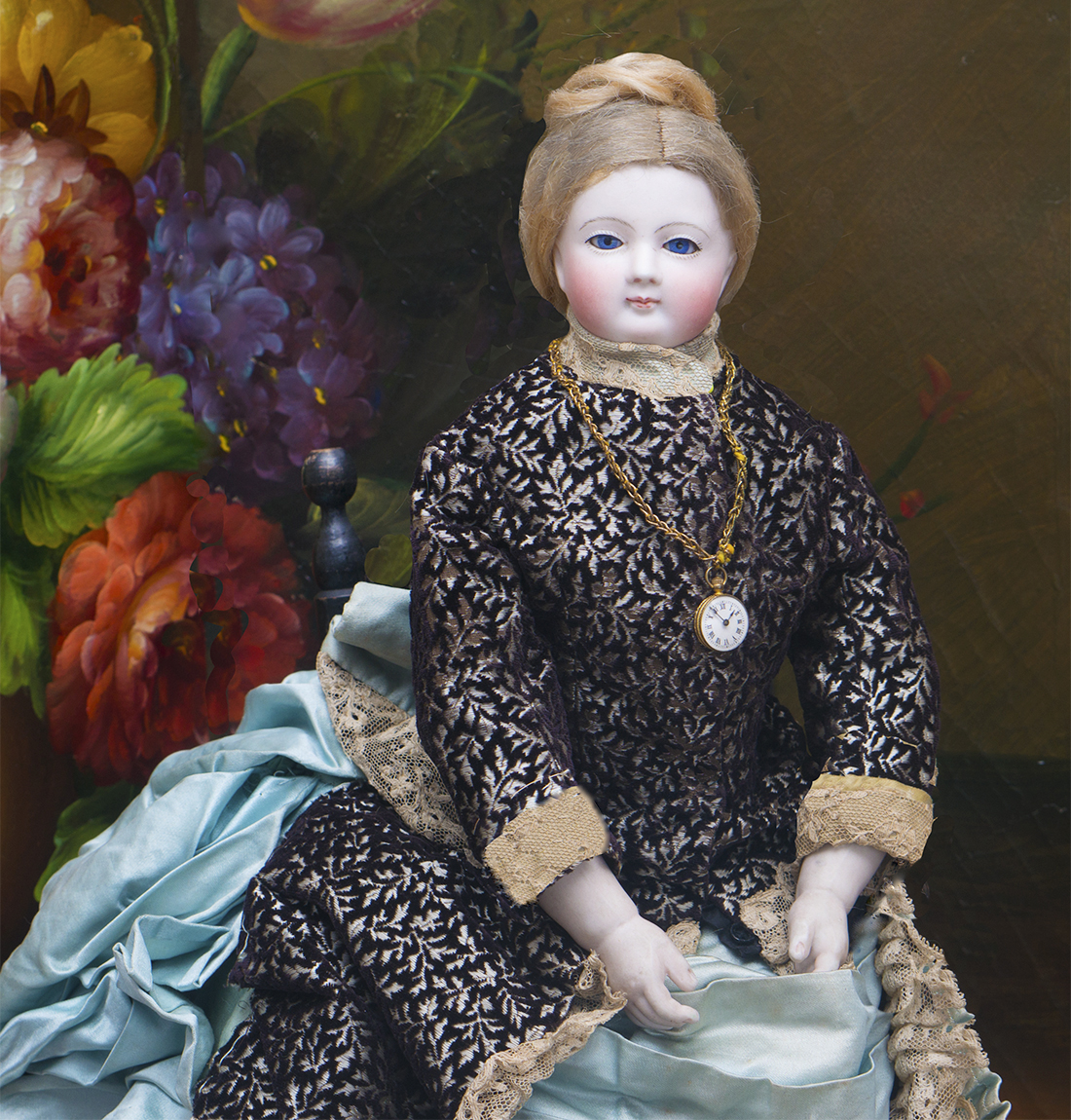 Reserved


Here
you can subscribe to new items of my shop.
© Respectfulbear.com, 2006 - 2021

antique dolls, vintage doll, antique doll clothing, french dolls, german dolls, Jumeau, porcelain dolls, bisque dolls