French Bisque Doll with Trousseau in Original Box with Original Label
5" (13 cm.) doll. 12" x 12" box. Bisque socket head, brown weighted glass eyes, painted features, open mouth, four tiny teeth, blonde mohair wig, composition five-piece body, wearing antique white shift and nightdress, nightshirt ad bib. Preserved in original presentation box along with other original costumes and accessories, blanket and toy sheep. The set in a glass fronted box.

Condition: generally excellent.
For the French market, circa 1910, with original SFBJ label on the box base, indicating that firm's presentation.

I DO A LAYAWAY.
Please email me if you have any questions or need moire photos.
Thanks for your visit to Respectfulbear doll shop.


Dimensions:

Reserved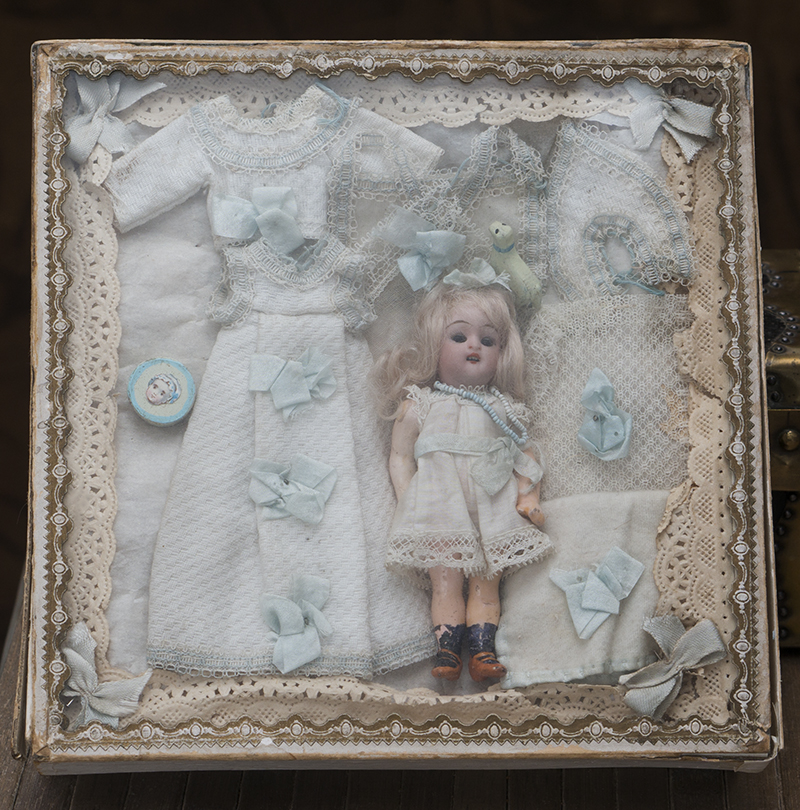 Reserved


Here
you can subscribe to new items of my shop.
© Respectfulbear.com, 2006 - 2020

antique dolls, vintage doll, antique doll clothing, french dolls, german dolls, Jumeau, porcelain dolls, bisque dolls