Bisque swivel head on kid-edged bisque shoulderplate, pale blue glass enamel inset eyes with spiral threading, dark eyeliner,painted lashes, rose blushed eye shadow, feathered brows, accented nostrils, closed mouth with pale accented lips, pierced ears, original blonde mohair wig over cork pate, kid gusset-jointed fashion body with shapely torso.
Superb model with finest quality painting and expression, very sturdy original body, antique tulle lace dress. She has original undergarments, leather shoes, earrings and beads.

Condition: Good condition, her bisque free of hairline, but she has factory firing crack at the left side of head from crown rim (please look last photo). The original kid body in original condition, with minimal age related wear and separately stitched fingers.

Marks: 8 and artist checkmark (head)
Pierre- Francois Jumeau, circa 1878.
21" (53 cm) tall.

Dimensions:

Reserved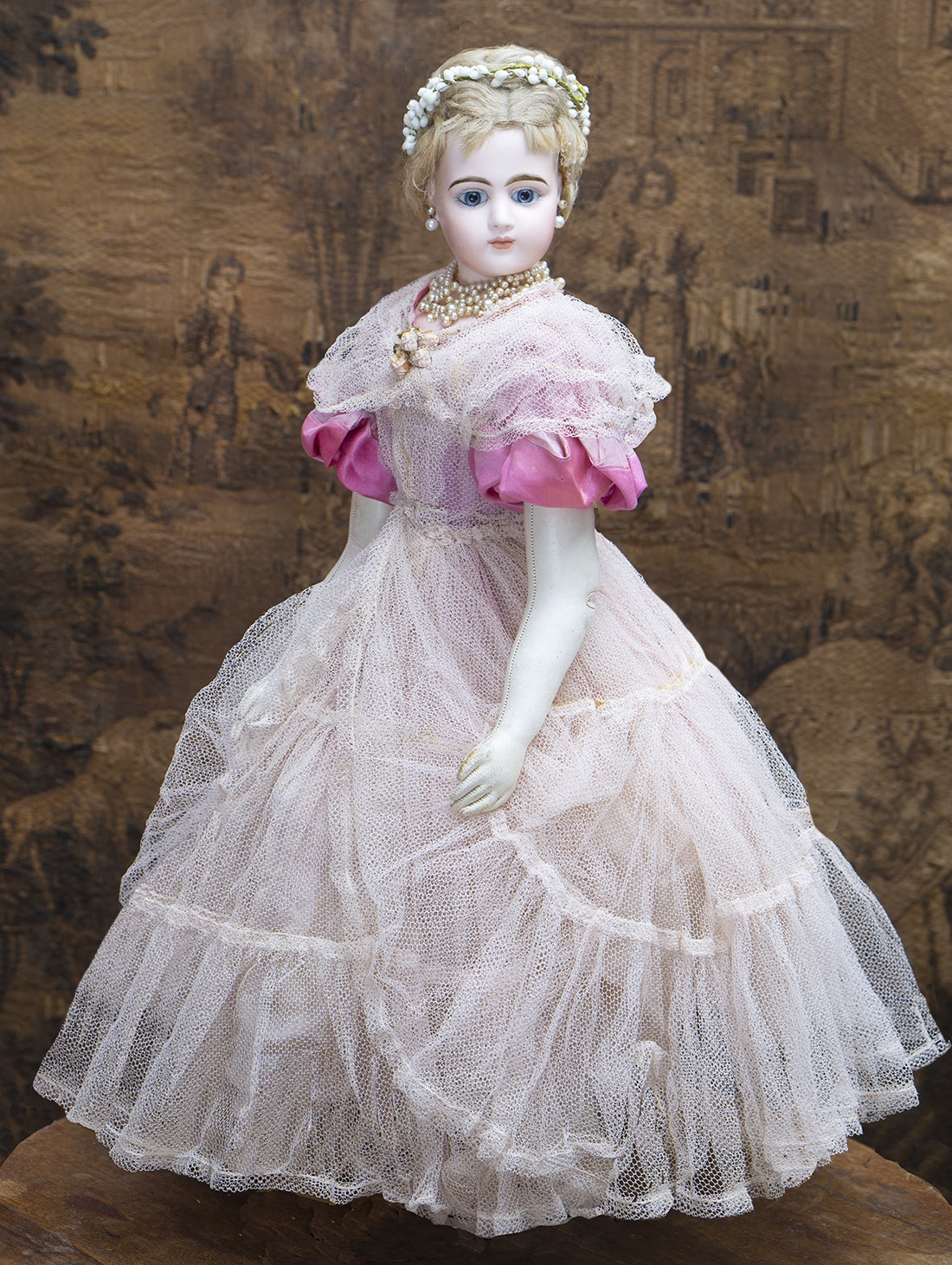 Reserved


Here
you can subscribe to new items of my shop.
© Respectfulbear.com, 2006 - 2021

antique dolls, vintage doll, antique doll clothing, french dolls, german dolls, Jumeau, porcelain dolls, bisque dolls