Very beautiful, rare and exquisitely sculpted French bebe by Petit & Dumoutier. has bisque socket head with plump rounded facial shape, brown glass enamel inset eyes with spiral threading, dark eyeliner,painted lashes, feathered brows, accented nostrils and eye corners, closed mouth with center accent line, pierced ears, original mohair wig over cork pate,French composition and wooden eight- loose-ball-jointed body, metal hands, antique blue silk costume with lace trim, original silk bonnet, undergarments, stockings, vintage leather shoes.
Condition: generally excellent.
Marks: P. 1. D.
Petit & Dumoutier,circa 1880,the distinctive body model was made with metal hands that were painted to exactly match the composition body, intended for durability during child play. The doll is rarely found today; the firm was only in existence for 15 years (1875- 1890),the bebe production appearing to be only from 1877-1885 with small production each year.
It was a fairly short-lived doll business as toward the end of the 1880s, the firm reverted to the making of skittles, marottes and other toys. The luxury nature of the doll, combined with its short period of production, explains its rarity today.



Condition: generally excellent. Her bisque free of damage, repair, hairline or any problem.





Dimensions:

Sold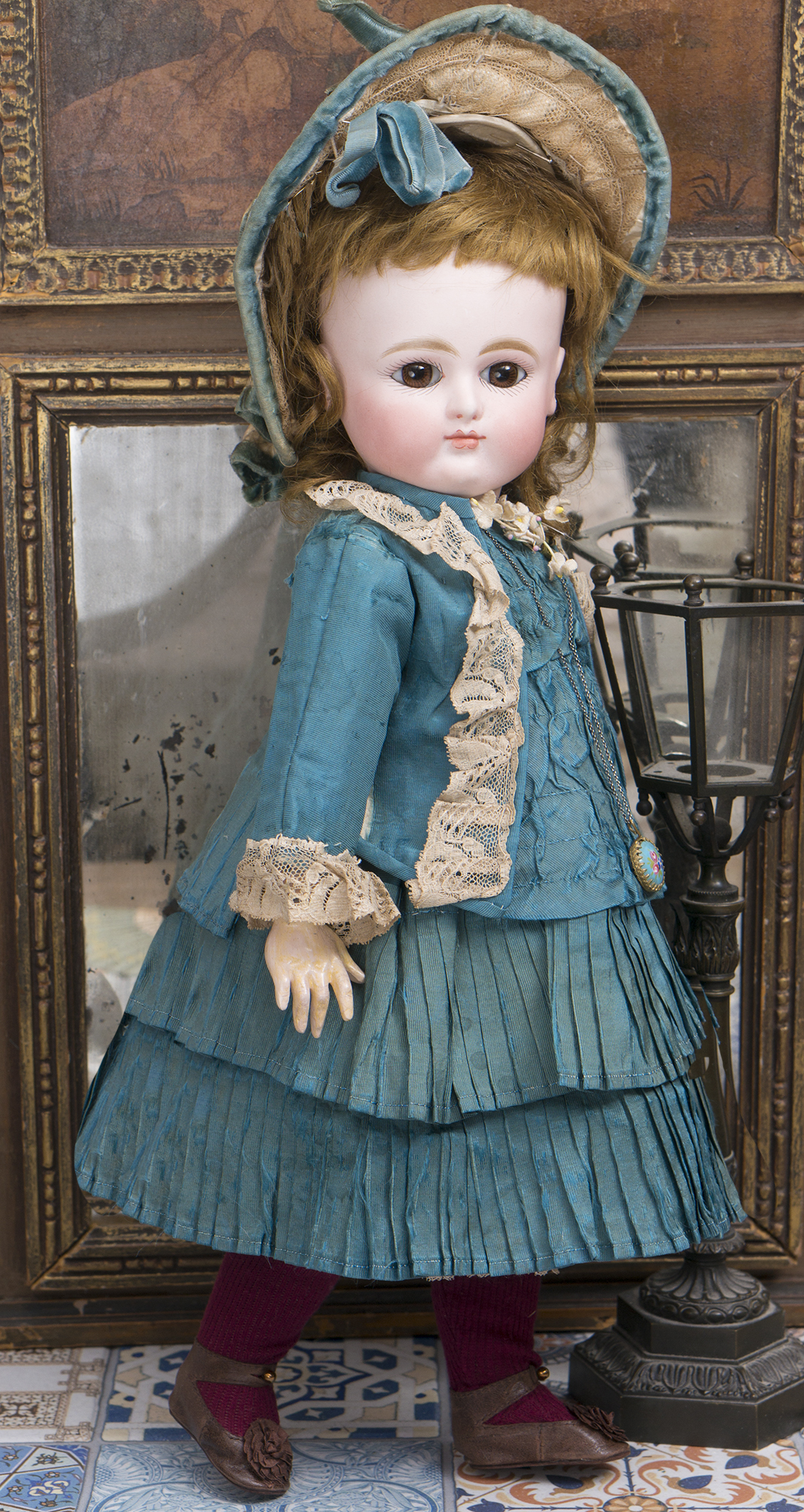 Sold


Here
you can subscribe to new items of my shop.
© Respectfulbear.com, 2006 - 2019

antique dolls, vintage doll, antique doll clothing, french dolls, german dolls, Jumeau, porcelain dolls, bisque dolls