A wooden chest elaborately covered with paper by bronze edging and lock wuth key. When opened the chest reveals an all-bisque doll with painted facial features, blonde mohair wig,jointed limbs,painted shoes and socks,beautiful dress and hat, along with trousseau and accessories including toiletry articles and fashion accessories. Hidden beneath the accessory panels are storage extra clothes. An exclusive presentation for luxury Parisian boutique as indicated by quality of production.
French, circa 1885.
6 1/4" x 3" x 2 1/2" (16 x 7.5 x 6.5" cm) box. 4" (10 cm) doll.

Dimensions:

Reserved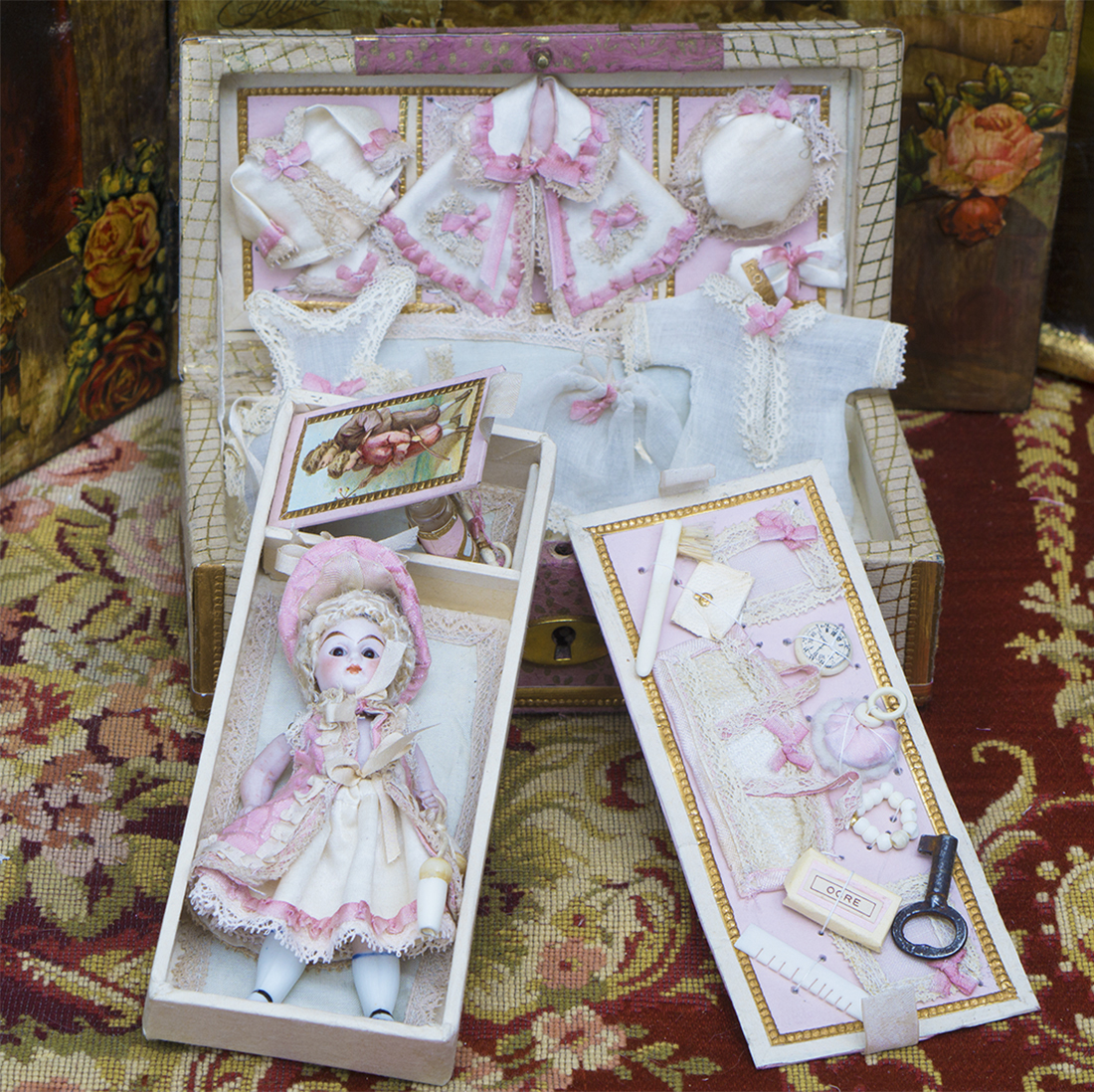 Reserved


Here
you can subscribe to new items of my shop.
© Respectfulbear.com, 2006 - 2020

antique dolls, vintage doll, antique doll clothing, french dolls, german dolls, Jumeau, porcelain dolls, bisque dolls