Pressed bisque socket head with very plump facial shape,beautifully defined facial features clustered at center of face, almond shaped brown glass paperweight inset eyes, thick dark eye liner,delicately painted lashes and brows, rose blushed eye shadow, shaded accent dots at eye corners and nostrils, closed mouth with upturned lip corners, accented and shaded lips, dimpled chin, pierced ears, mohair wig over cork pate, French composition and wooden eight-loose-ball-jointed body with metal hands.
Very rare and exquisitely sculpted gorgeous early french bebe whose very plump features are enhanced by delicate lovely bisque, finest painting of features with subtle blush of cheeks and lips, original body, wearing early dress, undergarments, bonnet, leather shoes.

Condition: generally excellent, her bisque free of damage, repair, hairline, chip or other problem! The body has original finish and is in good condition to age
.
Marks: P 3 D (block letters).
Petit et Dumoutier, circa 1878.
21" (52cm) tall



Dimensions:

Reserved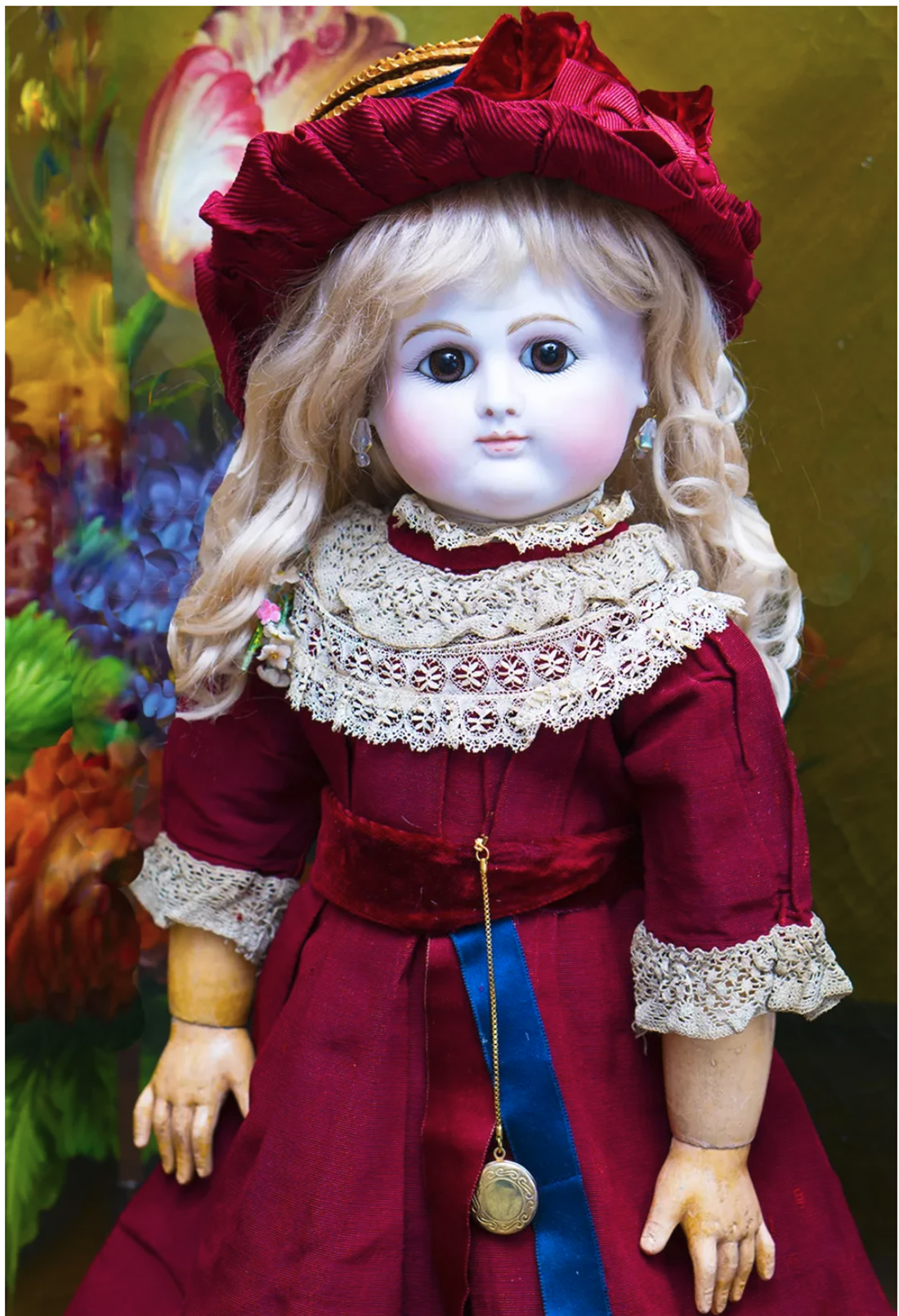 Reserved


Here
you can subscribe to new items of my shop.
© Respectfulbear.com, 2006 - 2021

antique dolls, vintage doll, antique doll clothing, french dolls, german dolls, Jumeau, porcelain dolls, bisque dolls