Pink-tinted porcelain swivel head with flat-cut neck socket which accommodates to matching shoulderplate, plump rounded face, blue painted upper glancing eyes with shaded detail, black upper eyeliner, painted all-around lashes, lightly-feathered brows, accented eye corners and nostrils, closed mouth with primly-set lips, blonde lambswool wig over cork pate, softly-stuffed kid body with gusset-jointing at hips, wooden-ball-jointing at knees, pull-strings at waist to affix seated pose when desired, porcelain hands and arms to above the elbows, porcelain calves and bare feet, antique soriginal silk gauze costume, undergarments, knitted socks and leather shoes.
Condition: generally excellent. Her bisque free of hairlines, restoration or any damages.
Rarity luxury model with unique deposed features, beautiful face, original body, perfect porcelain arms and legs.

14 in (36cm) tall
Marks: Mme Rohmer Brevete SGDG (oval stamp on front torso).

Leontine Rohmer, circa 1860, the doll has Rohmer deposed seating system and unique head attachment.

I DO A LAYAWAY.
Payment by PayPal, wire transfer. Transfer Wise.
Please email me if you have any questions.

Thanks for your visit to Respectfulbear doll shop.


Dimensions:

Reserved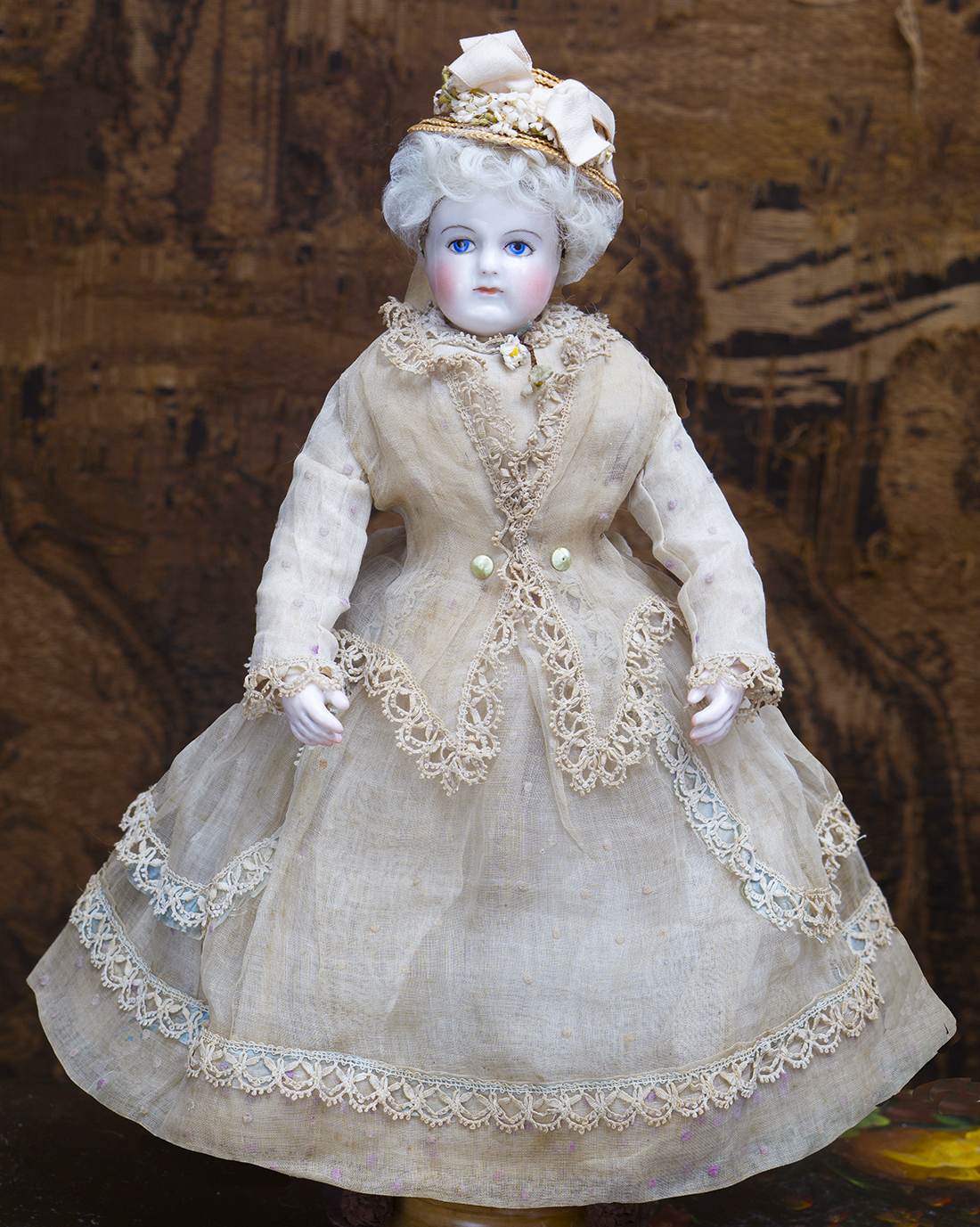 Reserved


Here
you can subscribe to new items of my shop.
© Respectfulbear.com, 2006 - 2021

antique dolls, vintage doll, antique doll clothing, french dolls, german dolls, Jumeau, porcelain dolls, bisque dolls