Bisque socket head, large blue glass paperweight inset eyes,lushly-painted lashes, brush-stroked brows, accented nostrils,closed mouth with outlined lips, pierced ears, auburn mohair wig over cork pate, French composition and wooden fully-jointed body, nice dress and hat.
Very pretty blue- eyed bebe with original body and body finish.

Condition: generally excellent. Her bisque free of hairline, restoration, any damages.
She has two tiny factory firing bubbles on the upper forehead and two very tiny factory dots on the right cheek.

16" (41 cm.) tall
Marks: E 6 D Depose.
Etienne Denamur, circa 1890.



Dimensions:

Reserved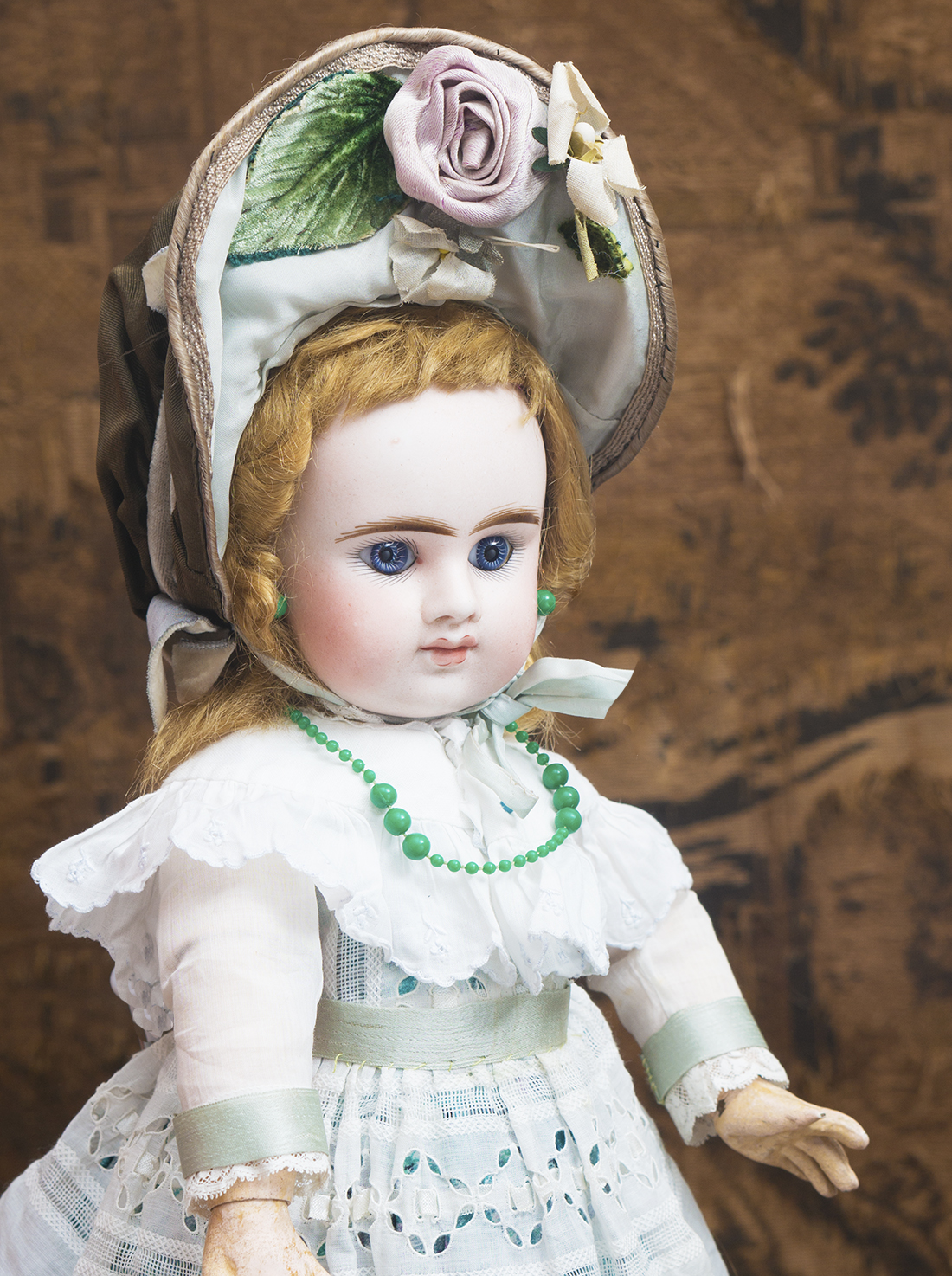 Reserved


Here
you can subscribe to new items of my shop.
© Respectfulbear.com, 2006 - 2021

antique dolls, vintage doll, antique doll clothing, french dolls, german dolls, Jumeau, porcelain dolls, bisque dolls