Bisque socket head, blue glass paperweight inset eyes, dark eyeliner, painted lashes, brushstroked and feathered brows, accented nostrils of distinctive pointy-tip nose, closed mouth with outlined shaded lips, pierced ears, blonde mohair wig over cork pate, French composition and wooden fully-jointed body, lovely antique Original Dress with bebe brooch, bonnet, underwear, crochet pink socks and antique leather shoes with button closures. .
Wonderfully-appointed modeling especially of distinctive nose and little rounded chin, loveliest bisque and painting, original signed body with original finish.

Condition: generally excellent. Marks: Paris-Bebe Tete Depose 7 (head) Paris Bebe Depose (on torso with symbol of Eiffel Tower).

Danel & Cie, circa 1890, whose models were aimed at capturing the Jumeau marketplace, and against whom Emile Jumeau won a landmark lawsuit in 1892 rendering the Danel production to a very short period, and hence, very few dolls to be found today.

Her small lamb toy is not including to this sale.

I DO A LAYAWAY!
Please email me if you have any questions or need more photos.
Thanks for your visit to Respectfulbear doll shop.

Dimensions:

Reserved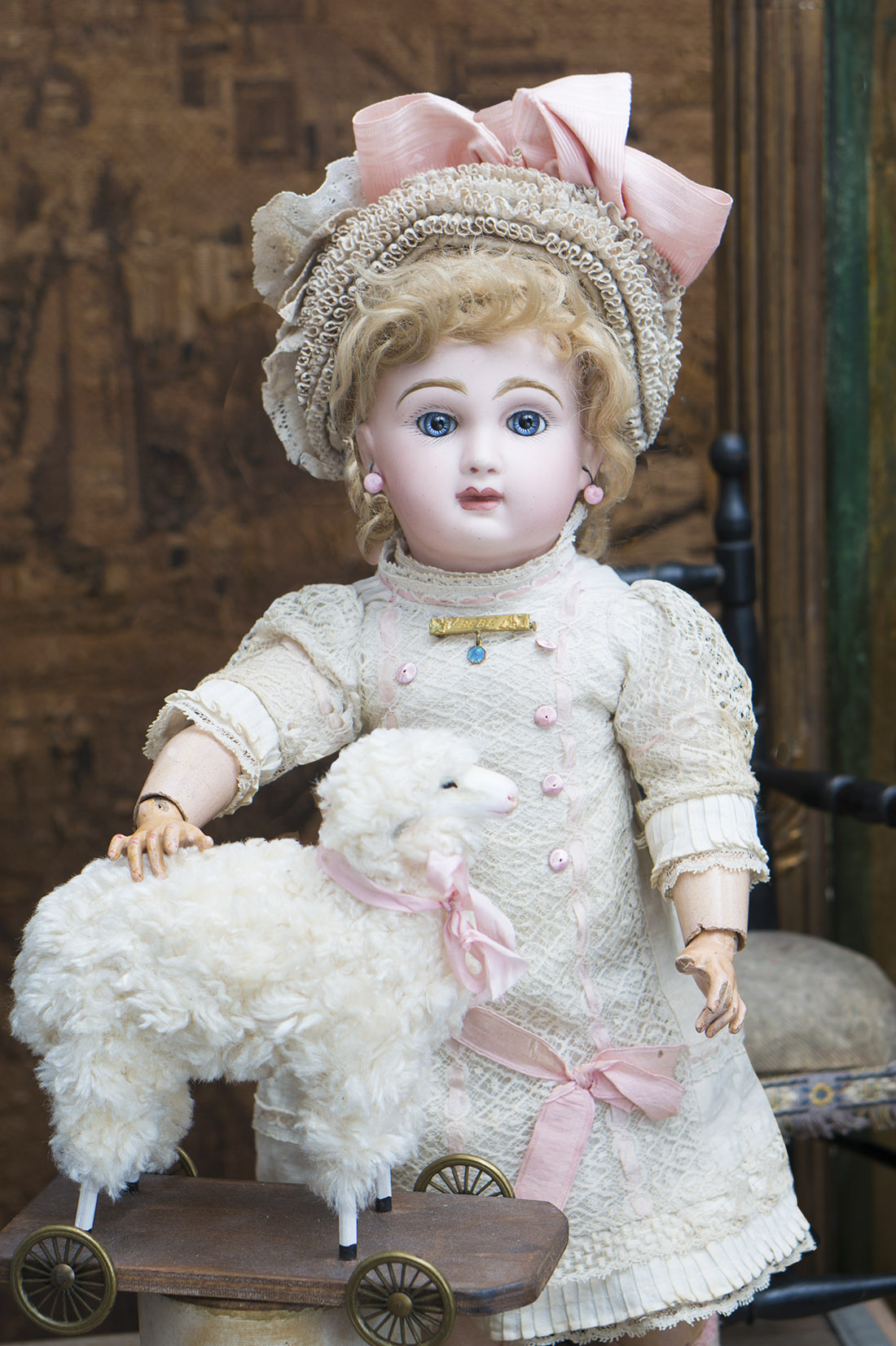 Reserved


Here
you can subscribe to new items of my shop.
© Respectfulbear.com, 2006 - 2020

antique dolls, vintage doll, antique doll clothing, french dolls, german dolls, Jumeau, porcelain dolls, bisque dolls