papier-m doll, so-called "Desiree Clary", c. 1831, breast plate made of papier-mache, deep angular-shaped breast plate, modelled breasts, nice modelled features, detailed painted, blue painted eyes, slightly smiling red mouth, good modelled detached ears, black painted strongly modelled hairstyle: in DesireeClary style : on forehead always 4 curls up to the the ears, multi-row brushstroke, short middle parting, high hairstyle made of 9 small plaits held together with a plaited hairband, high hairstyle, like a high comb, curved brushstrokes surround the face, bulging stuffed hand-sewed immovable body made of white kid leather, forearms and hands with single stick-out thumb made of carvedwood, lower leg and feet are made of carvedwood, red flat slippers, doll wears her hand-sewed traditional costume, 44 cm, remark: Desiree Clary as the daughter of silk dealer from Marseilles and engaged with Napoleon Bonaparte 1795-1796.
The life of Désirée Clary – a most curious individual – was to change forever following the meeting of the Bonaparte and Clary families in Marseille during the Revolutionary period. Despite harbouring no political ambitions, this bourgeois lady from the south of France was eventually obliged to join her husband, Bernadotte (who ascended to the throne in 1818), and assume her role of queen of Sweden and Norway, thereby lending the regime an air of dynastic solidity.

The daughter of a rich Marseillais merchant, Désirée was initially courted by Joseph Bonaparte who – intent on marrying into money – chose instead to focus his attention on her sister, Julie. With Joseph acting as an intermediary, Désirée was presented to Napoleon, to whom she became engaged on 21 April 1795. Shortly afterwards, Napoleon arrived in Paris, and with the indecisive Désirée reluctant to join him in the capital, it was there that the French general met Josephine. Despite breaking off the engagement, he maintained a special devotion to his first love for the rest of his life.

Two years later, Joseph introduced his sister-in-law to General Bernadotte and fifteen days later, on 17 August 1798, they were married in a civil ceremony in Sceaux. In less than a year, Oscar, the couple's first and only child, was born. Napoleon appointed himself the boy's godfather, and in an almost prophetic twist, took it upon himself to give the child a Nordic and Ossianic name.

Dimensions:

Reserved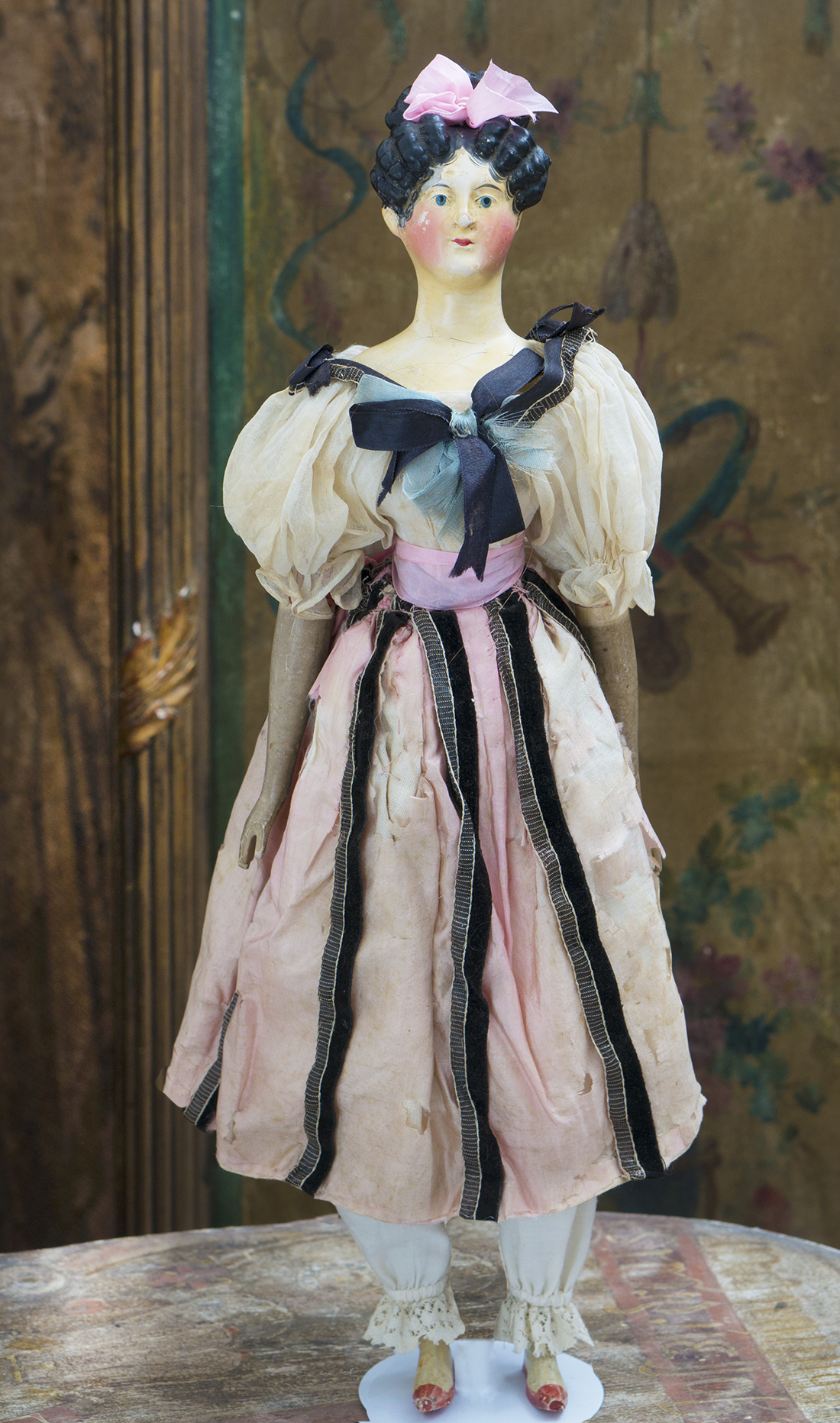 Reserved


Here
you can subscribe to new items of my shop.
© Respectfulbear.com, 2006 - 2021

antique dolls, vintage doll, antique doll clothing, french dolls, german dolls, Jumeau, porcelain dolls, bisque dolls