Pale bisque shoulderhead with rounded facial modelling, rich cobalt blue glass enamel inset eyes in oval shaping, dark eyeliner encircles the eyecut, painted lashes, arched feathered brows, accented nostrils, closed mouth with pale accented lips, plump facial modelling, unpierced ears, mohair wig over cork pate, French kid fashion body with gusset jointing at hips, leather arms.
Very beautiful pale bisque with rich contrasting eyes, very fine antique costume.

Condition: generally excellent.
Mark on the front of the shoulder pate: E. 4 Depose B.
Barrois, circa 1860, the depose marking is reference to the glass inset eyes on this early model.

18 1/2" (47cm) tall

Dimensions:

Reserved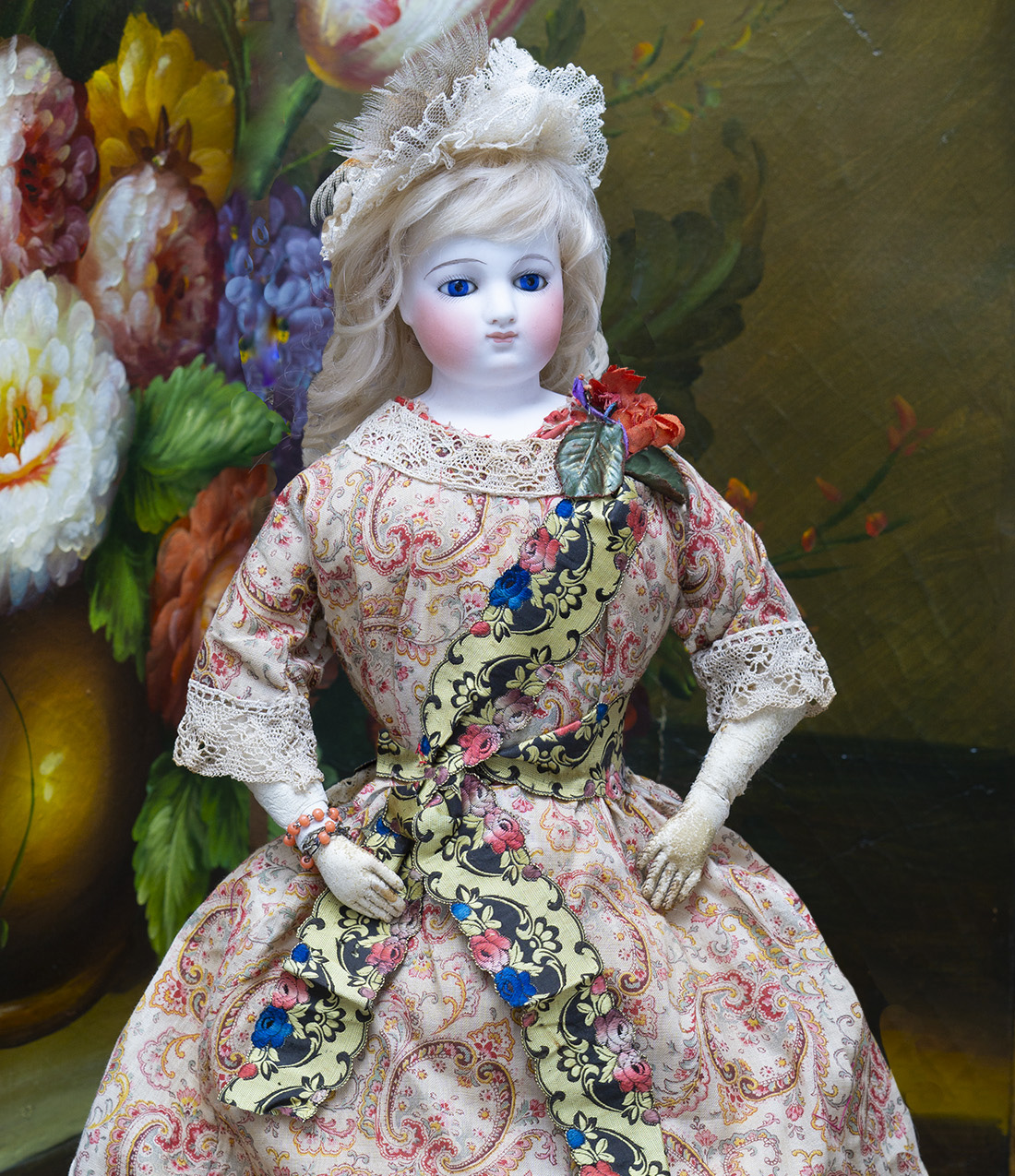 Reserved


Here
you can subscribe to new items of my shop.
© Respectfulbear.com, 2006 - 2021

antique dolls, vintage doll, antique doll clothing, french dolls, german dolls, Jumeau, porcelain dolls, bisque dolls