Bisque swivel head on kid-edged bisque shoulder plate, large blue glass enamel inset eyes with spiral threading, lightly painted lashes, brush-stroked brows, accented nostrils and eye corners, closed mouth with outlined lips, pierced ears, blonde mohair wig, kid fashion body with gusset jointing, shapely waist, stitched and separated fingers.
Very beautiful poupee with original wig, choice bisque, wearing original burgundy silk costume, organdy hat, original underwear, leather shoes.

Condition: generally excellent.
Marks: 2.
She has original an original label of prestige doll boutique A La Galerie de Vivienne:
"A LA GALERIE VIVIENNE
M.Guillard JEUX & JOUETS Remond Seur.
4 rue des Petits Champs, Paris"

Jumeau, circa 1875, the poupee model with larger eye sockets evolved into the first facial model of bebe by Jumeau, and is historically important for that purpose.


Dimensions:

Reserved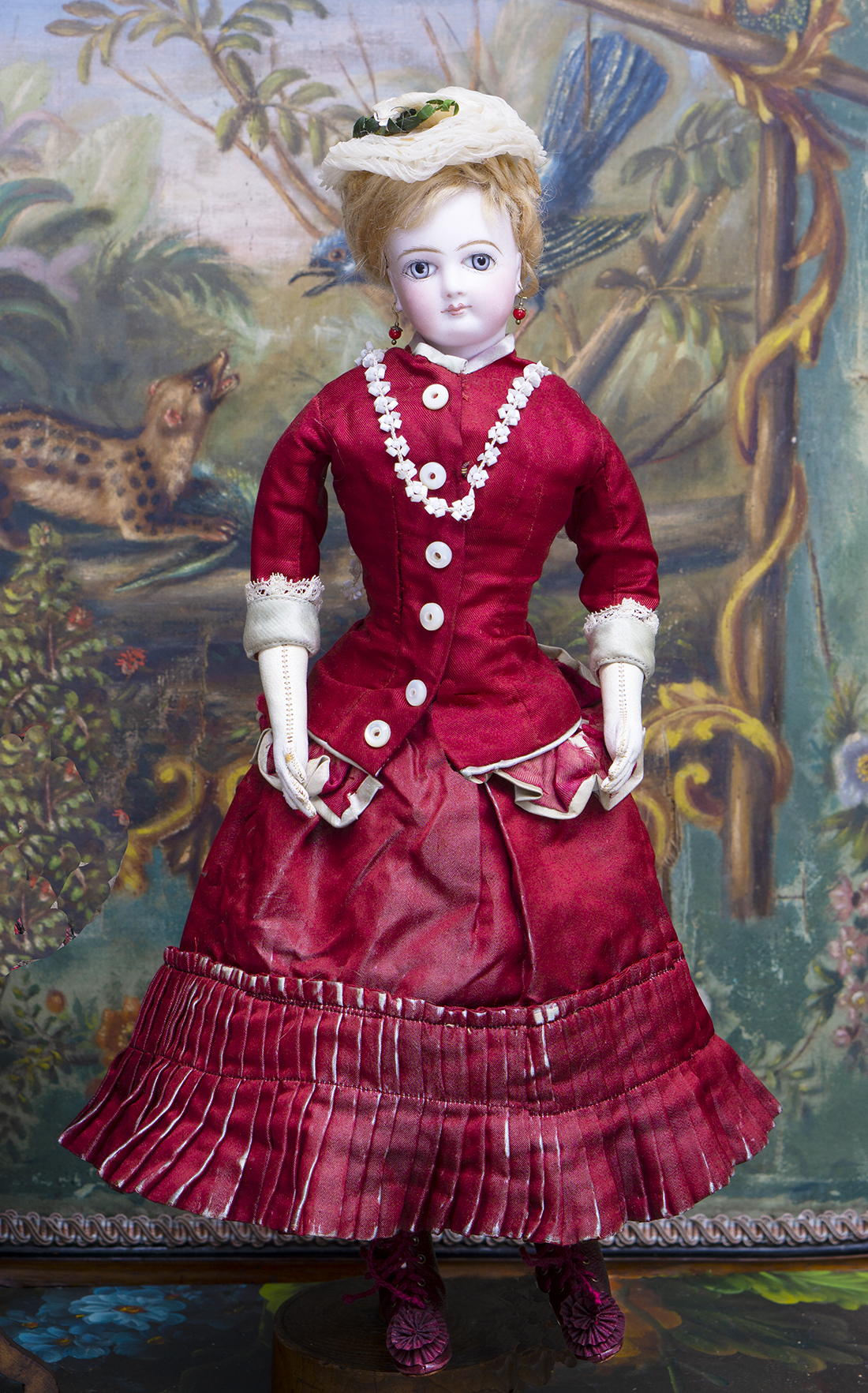 Reserved


Here
you can subscribe to new items of my shop.
© Respectfulbear.com, 2006 - 2021

antique dolls, vintage doll, antique doll clothing, french dolls, german dolls, Jumeau, porcelain dolls, bisque dolls