Bisque socket head, blue glass eyes, dark eyeliner painted curly lashes, brush-stroked and feathered brows, accented nostrils, closed mouth with outlined lips, blonde mohair wig over plaster pate, early composition and wooden fully-jointed body.
An especially beautiful example of this model with very fine bisque and painting, original body and body finish, lovely antique dress and bonnet, undergarments, stockings, brown leather shoes.
Condition: generally excellent.

Marks: 14 (head)

Excelsior Germany 4 (body).
Kestner, circa 1885.
23" (58 cm.) tall.

I DO A LAYAWAY.
Please email me if you have any questions or need more photos.
Thanks for your visit to Respectfulbear doll shop.

Dimensions:

Reserved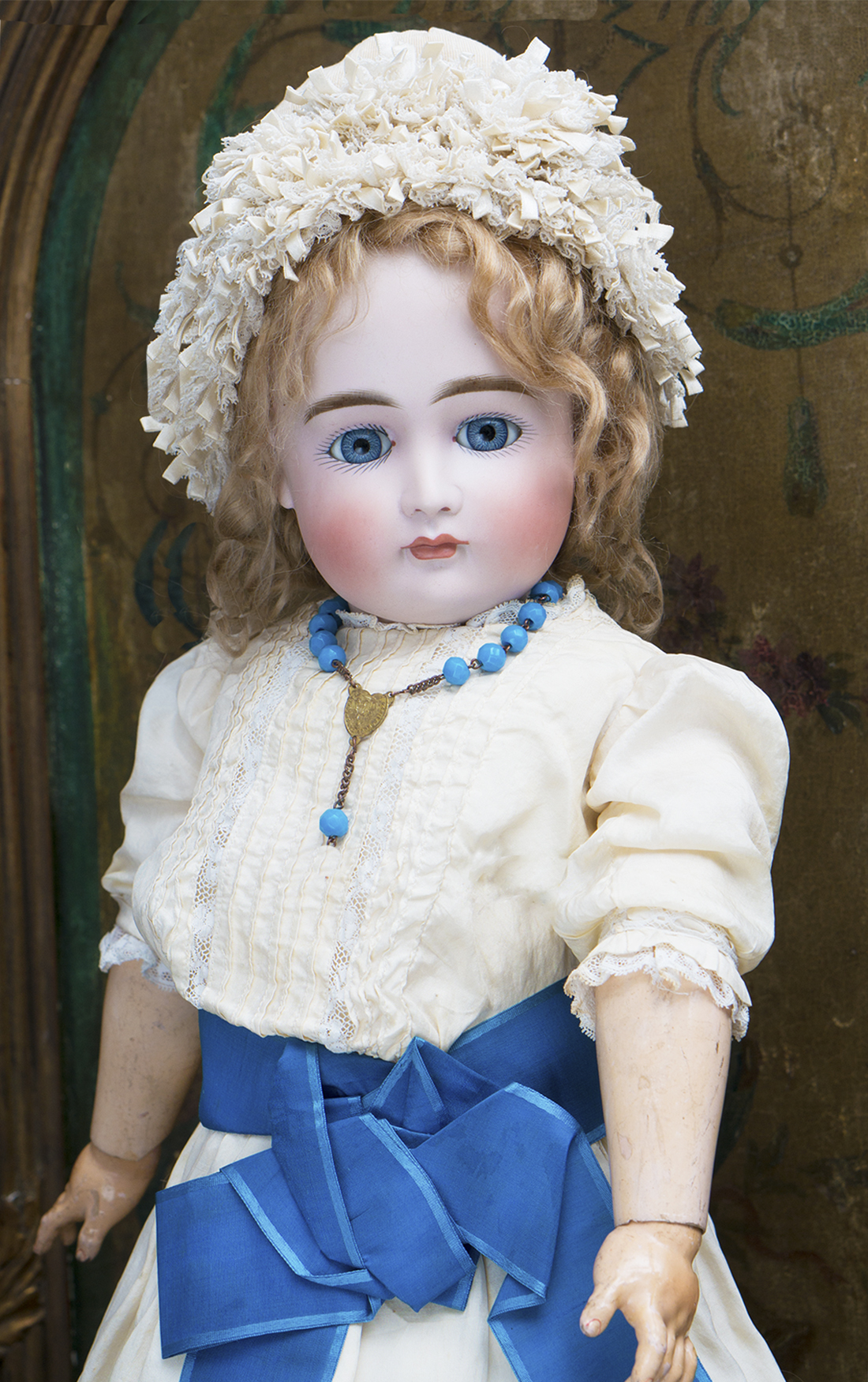 Reserved


Here
you can subscribe to new items of my shop.
© Respectfulbear.com, 2006 - 2021

antique dolls, vintage doll, antique doll clothing, french dolls, german dolls, Jumeau, porcelain dolls, bisque dolls