Bisque shoulder head, blue glass inset eyes, painted lashes and brows, open mouth,four porcelain teeth, blonde mohair wig, cardboard torso containing musical mechanism that play when the marotte is waved, wooden stick handle.
Schoneau and Hoffmeister bisque head, the marotte likely the production of Zinner and Sohne, circa 1890.
Wonderful the party marotte is all original, having cream silk costume with red and green silk trim, cap with silk fringe and lace collar, functions well.

Condition: generally excellent. The bisque free of hairline, restoration, any damages. All original silk costume in very good condition.

Marks: 4700 S (pb in star) H 10, Germany.
13" (33 cm.) tall

You can see short VIDEO here
https://youtu.be/VjZTHeeZdc8

I DO A LAYAWAY!
Please email me if you have any questions or need more photos.
Thanks for your visit to Respectfulbear doll shop.

Dimensions:

Sold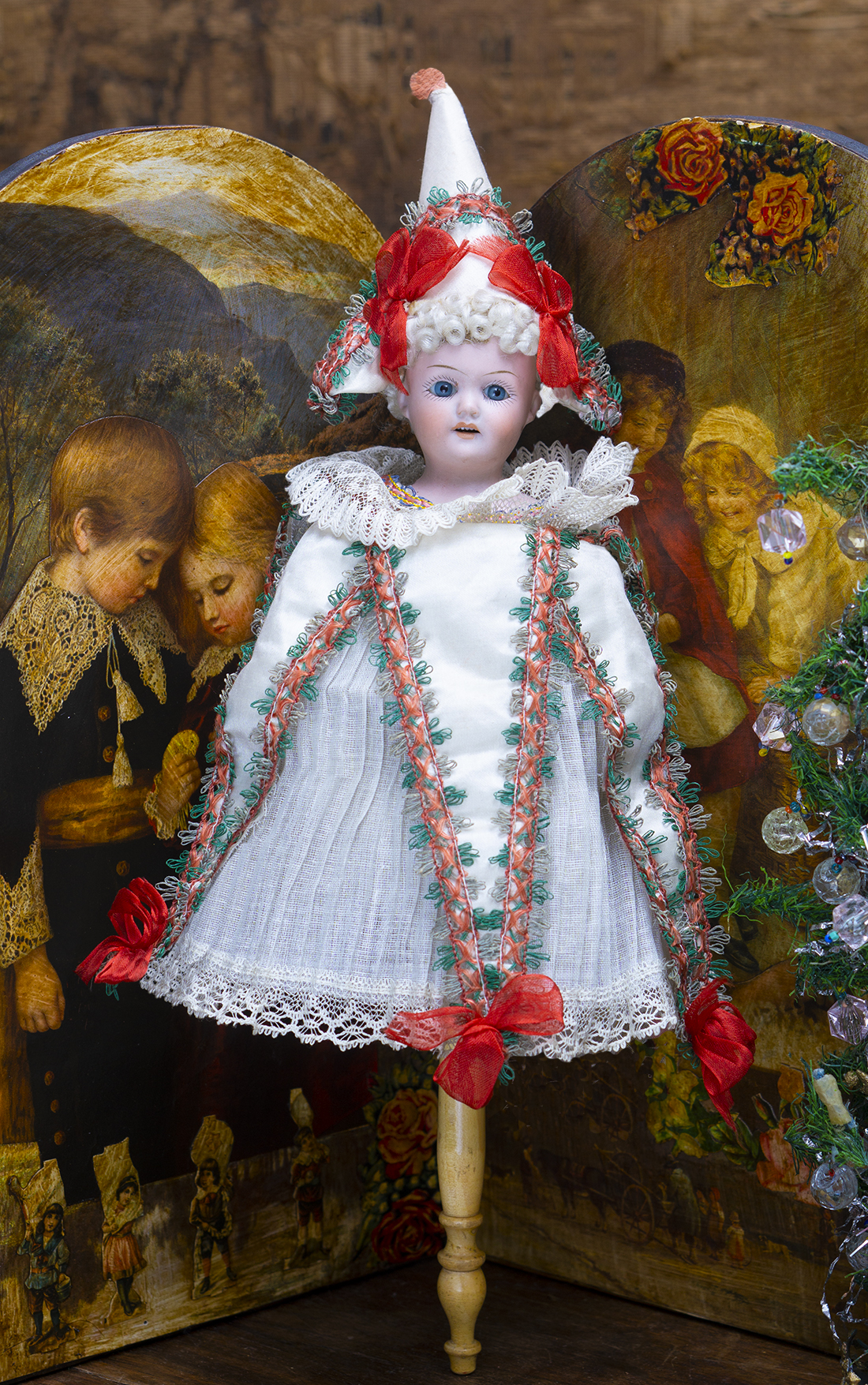 Sold


Here
you can subscribe to new items of my shop.
© Respectfulbear.com, 2006 - 2021

antique dolls, vintage doll, antique doll clothing, french dolls, german dolls, Jumeau, porcelain dolls, bisque dolls