Bisque socket head with elongated long face and very full cheeks and chin, almond-shaped blue glass eyes with pronounced spiral threading, dark eyeliner, painted lashes, mauve blushed eye shadow, shaded nostrils, closed mouth with defined space between the shaded and outlined lips, pierced ears, original blonde mohair wig, French composition and wooden eight-loose-ball-jointed body with straight wrists and flat cut derriere, lovely silk costume and bonnet, undergarments, leather shoes.

Especially beautiful bebe with gorgeous complexion, painting and eyes, original body.

Condition: Generally Excellent. A very-very fine hairline on the forehead, difficult to see even under strong light (please look the last photo). Her original body has been repainted.
This doll would normally command over $15-20,000.00, but due to her minor hidden hairline, I am offering her at just $8500.

Marks: Sch (in shield on head) 4.6 (head)
Schmitt et Fils, circa 1882.

22" (56 cm) tall.

I DO A LAYAWAY.
Please email me if you have any questions or need more photos.
Thanks for your visit to Respectfulbear doll shop.

Dimensions:

Reserved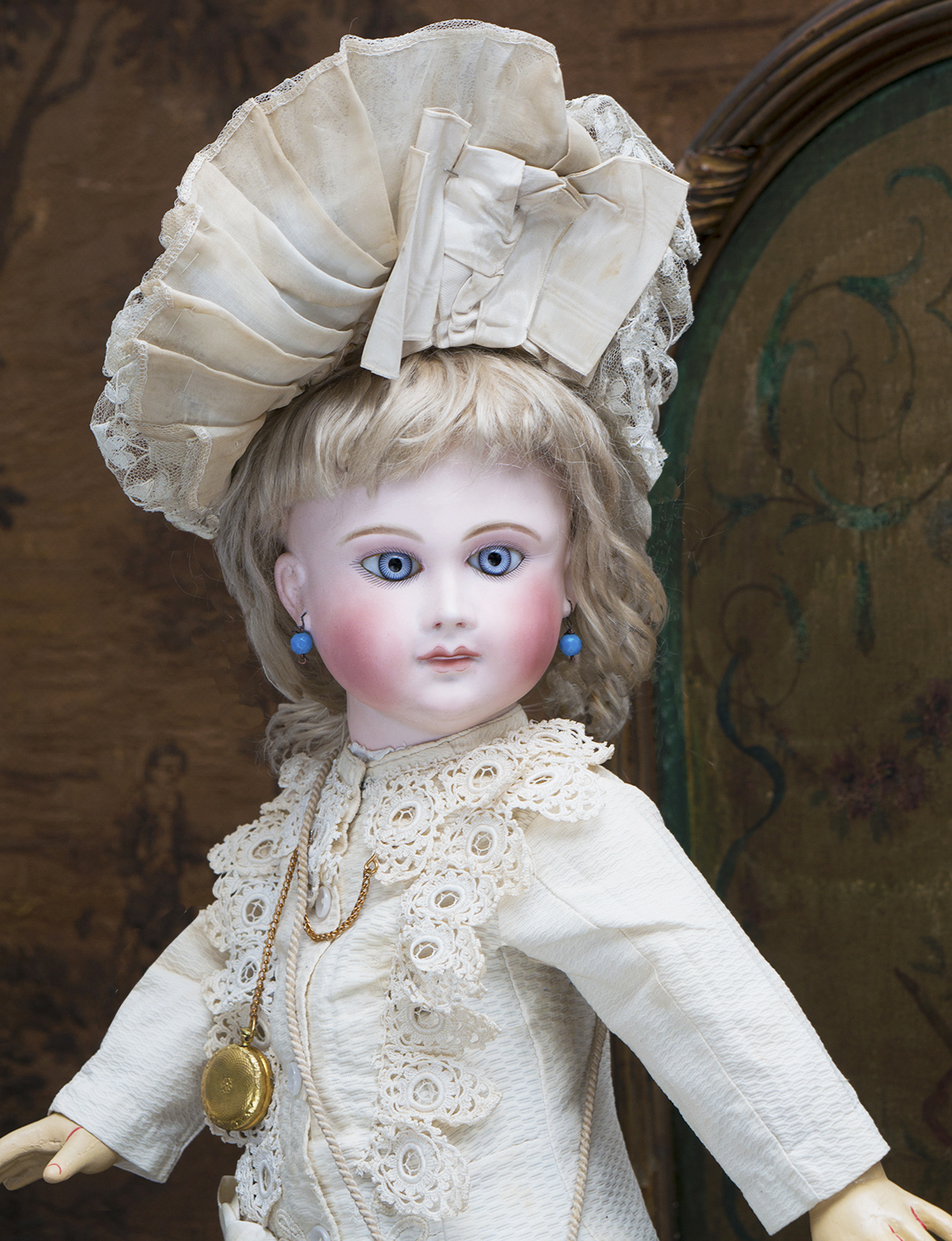 Reserved


Here
you can subscribe to new items of my shop.
© Respectfulbear.com, 2006 - 2020

antique dolls, vintage doll, antique doll clothing, french dolls, german dolls, Jumeau, porcelain dolls, bisque dolls