Bisque socket head, brown glass paperweight inset eyes, lushly-painted lashes, brush- stroked brows, accented nostrils, closed mouth with shaded lips, pierced ears, original blonde mohair wig over cork pate, French composition and wooden fully-jointed body.
The doll has original box with extensive trousseau comprising two additional dresses, undergarments, sailor cap,muff, etc.

Condition: generally excellent. Her bisque free of hairline, restoration or any damages, her original body has original finish.

Marks: Tete Jumeau 2 (with untinted square at back of head). Emile Jumeau, his Bebe Reclame designed to enable stores to place their exclusive labels on the back of head; in his advertising Jumeau labeled these dolls "Bebe Reclame",circa 1890.

Wonderful petite bebe, with softest original wig, original cotton dress with red embroidery, matching straw&silk hat, undergarments, socks, antique brown leather shoes incised "2", and factory Jumeau earrings.
11" (28 cm.) tall

Dimensions:

Reserved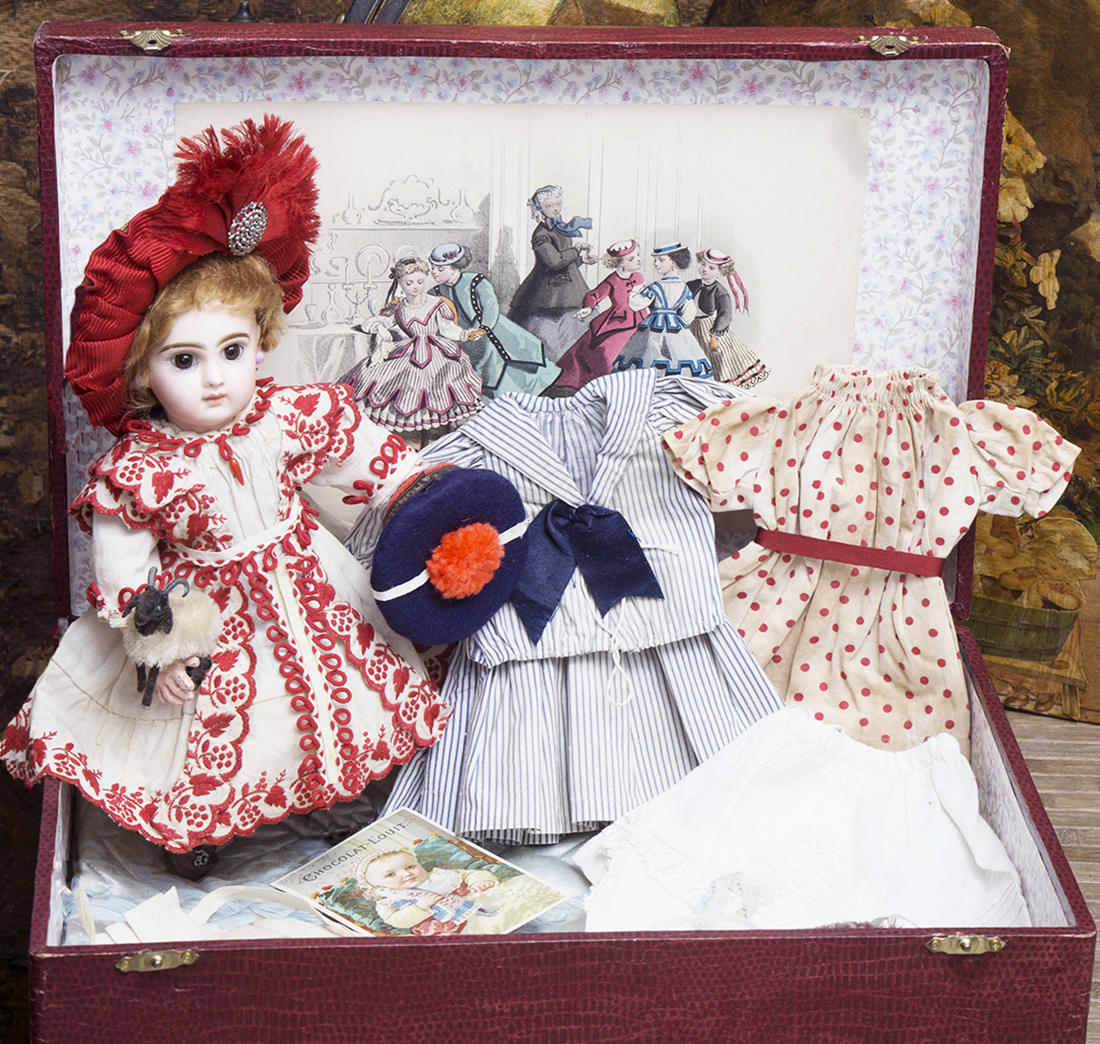 Reserved


Here
you can subscribe to new items of my shop.
© Respectfulbear.com, 2006 - 2021

antique dolls, vintage doll, antique doll clothing, french dolls, german dolls, Jumeau, porcelain dolls, bisque dolls