Bisque socket head, blue glass sleep eyes, mohair lashes, painted lower lashes, feathered brows, accented nostrils, open mouth, accented lips, four tiny teeth, human hair wig, French composition and wooden fully jointed body.
Dainty child has appealing shy expression, original body and body finish, original dress, underwear, socks, headdress, vintage leather shoes.

Condition: generally excellent.

Marks: SFBJ 301 Paris 3. 14" (35cm) tall

SFBJ, circa 1920.

Dimensions:

Reserved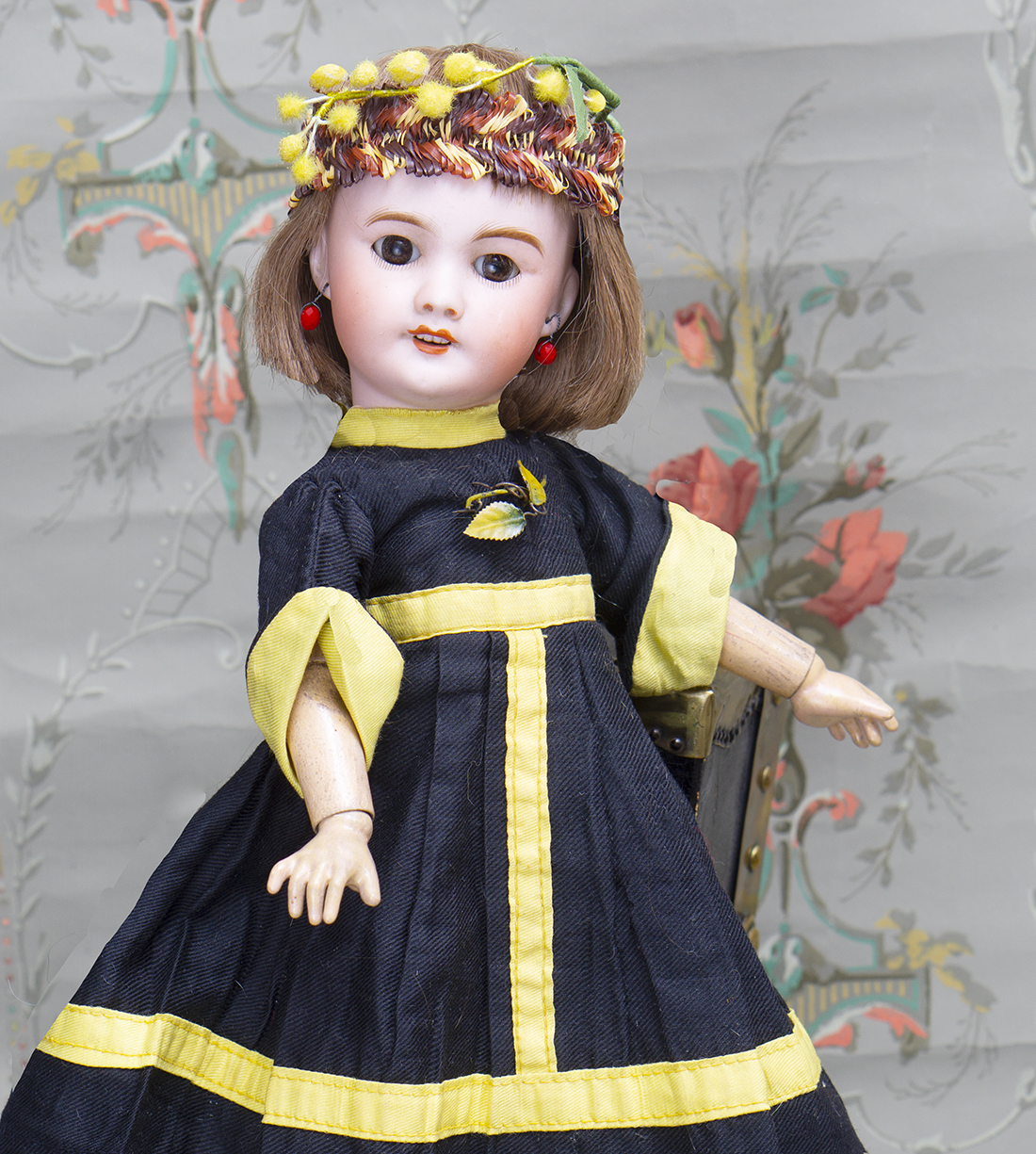 Reserved


Here
you can subscribe to new items of my shop.
© Respectfulbear.com, 2006 - 2021

antique dolls, vintage doll, antique doll clothing, french dolls, german dolls, Jumeau, porcelain dolls, bisque dolls